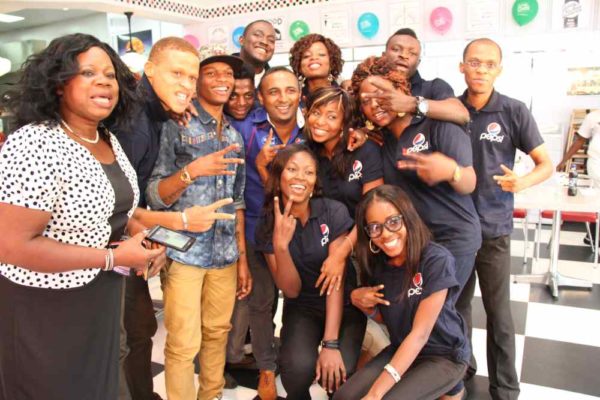 It was all fun and excitement as the contestants of the Nigerian Idol Season 3 spent an activity full day on the island with Nigerian pop music star Wizkid on Monday the 25th February 2013. The outing was sponsored by Pepsi.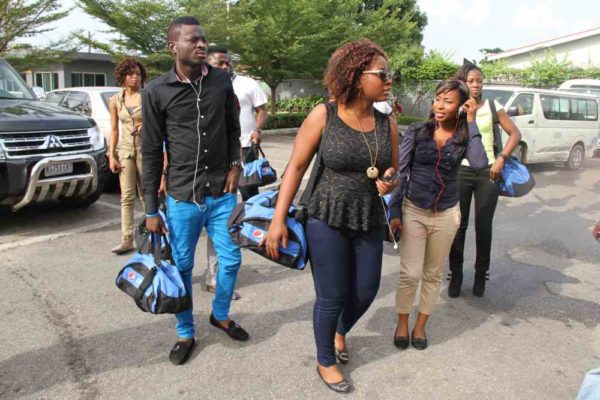 The Raddison Blu hotel was their first stop as the eager contestants joined Wizkid at the gym for to break a sweat. One lesson they definitely learned from the star was "You must keep fit". With the type of energy needed to keep the crowd entertained, that is one tip they definitely need to use.
From the hotel, their next stop was some singing lessons from 'Weezy'. He emphasized that they need to "Always believe in yourself and your ability".
Next up was some airtime with the Beat 99.9 FM. The contestants shared some on air presence with Wizkid and got to meet with Toolz O, Bovi who dropped by and the rest of the Beat FM team.
At Johnny Rockets the contestants and Wizkid rocked to exciting music and ate delicious food accompanied by none  other than Pepsi. "This is really great. The opportunity of mixing up with a superstar like Wizkid is a good booster to my quest at being really good in my musical career. I appreciate Pepsi's contribution", said Angus Okafor one of the contestants.
Job Emmanuel (Joe Emma) added "Pepsi has been up and on with so many exciting things. It's really fun and exciting singing along with Wizkid. The experience will linger for a long while. I am very pleased with the good work that Pepsi is doing. Right from the auditioning period, they have shown that they care so much for the contestants".
Norden Thurston, Head of Marketing Seven-Up Bottling Company Plc said that Pepsi has always been at the forefront of youth culture through music. The brand has been associated with mega superstars like Michael Jackson, Madonna, Britney Spears and The Black Eyed Peas to name a few. Beyonce was recently signed as the Pepsi global music brand ambassador. To show its belief in the local music industry, Pepsi has also signed artists Wizkid, Tiwa Savage and Lynxxx as its Nigerian music brand ambassadors.
The Head of Marketing also added that global stars have been discovered through the Idols music platform and he hopes the next Wizkid, Lynxxx or Tiwa will be discovered through Nigerian Idols and will go on to have successful careers in the music industry.