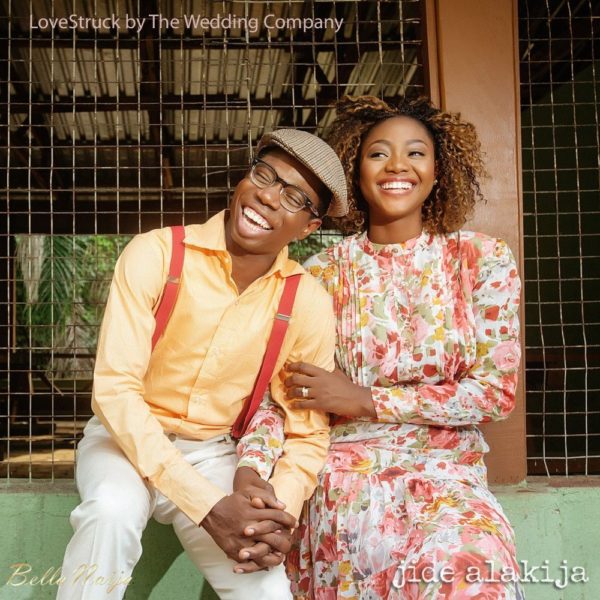 Ok, everyone at BellaNaija Weddings has been awwing over this photoshoot all day and we just have to share it!
The Wedding Company Nigeria's innovative "LoveStruck" photo series started with the "Partners in Crime" shoot. For episode 2, the team has gone in a totally different creative direction!
Read all about it below.
****
For Episode 2 of our Lovestruck photo series, we used gorgeous newlyweds Adeola and Wale (yes, a real couple, we heard you!). At the time of the shoot, they were just one-week away from their wedding, and as the photos clearly demonstrate, the chemistry and sense of fun between these two is absolutely palpable! This engagement shoot was inspired by Tiwa Savage's 'Ife Wa Gbona' music video. We wanted a village feel and a sense of a couple meeting in a secluded area, savouring a few moments away from prying eyes, to revel in their love.
It was such a pleasure working with this couple. They could barely stop laughing and it's that authenticity that really brought this engagement shoot to life.
Speaking on how he proposed, the ever jovial Wale tells us: "The proposal came at a time when she was on her way to resume for the N.Y.S.C. orientation in Nasarawa State. We were standing on the check-in queue at the MMA 2 and I pulled her out of the queue, knelt down and popped the question while magically conjuring the ring. I could hear people clapping, but it was so distant……of course she said YES"
This photoshoot took place at the Lekki Conservation Centre (complete with its 'Beware of Crocodiles' signs), where we were able to utilize the rural setting and rustic feel to anchor our vision for the couple. A huge thank you to the fantastically talented photographer – Jide Alakija and happy married life Wale and Deola!
Enjoy the pictures and stay tuned for more themeD shoots from LoveStruck brought to you by The Wedding Company.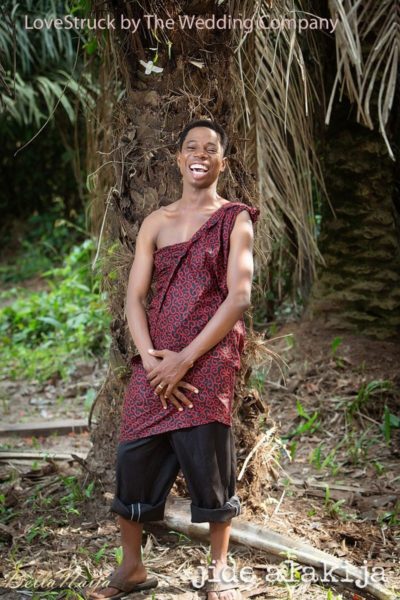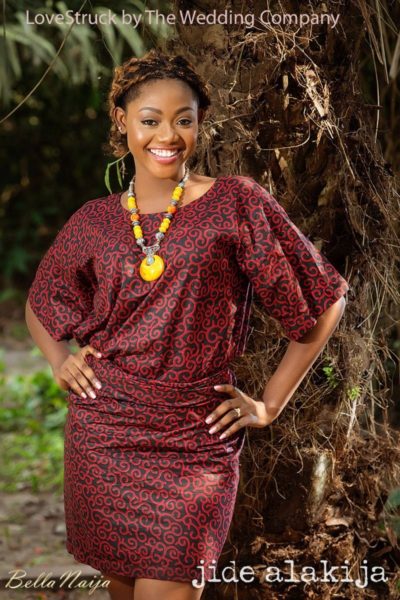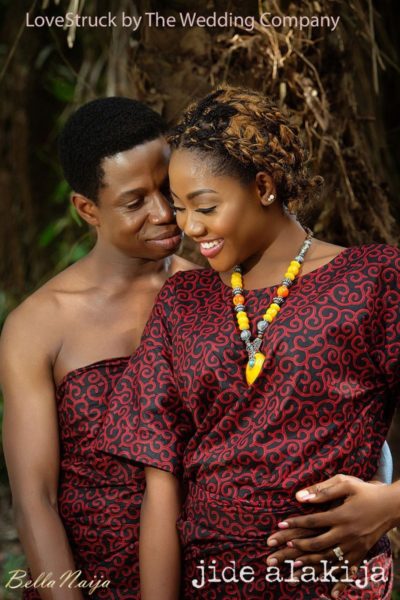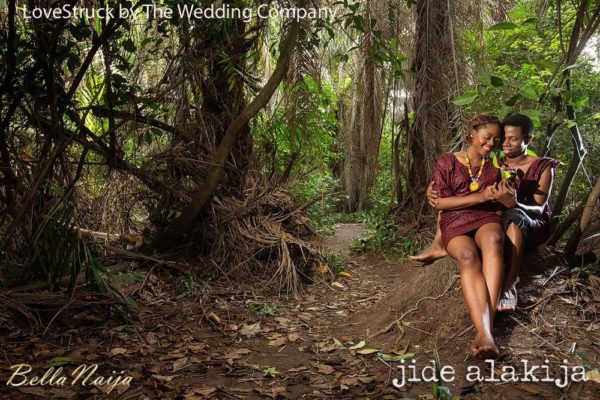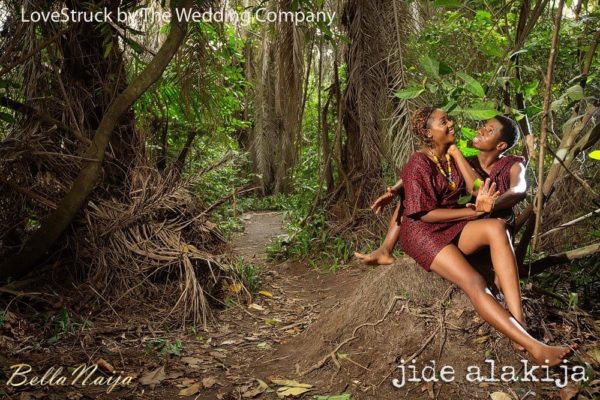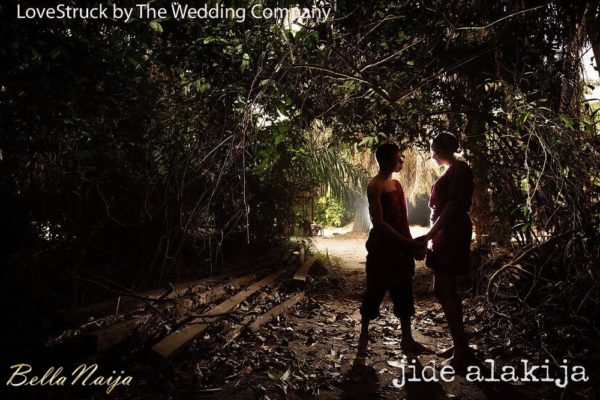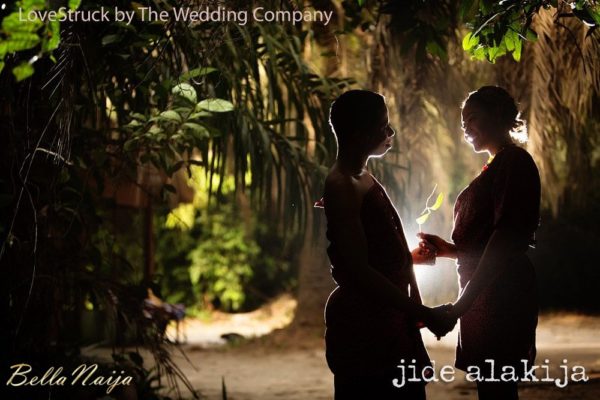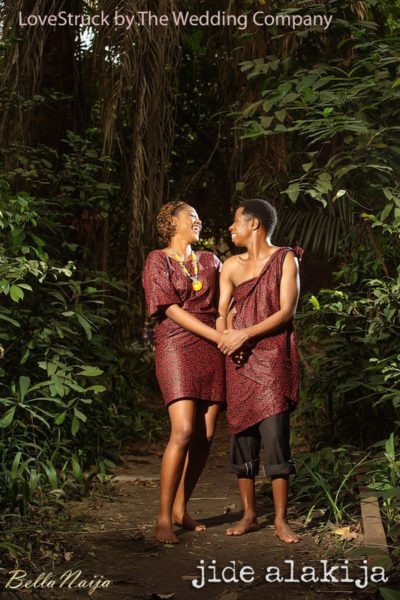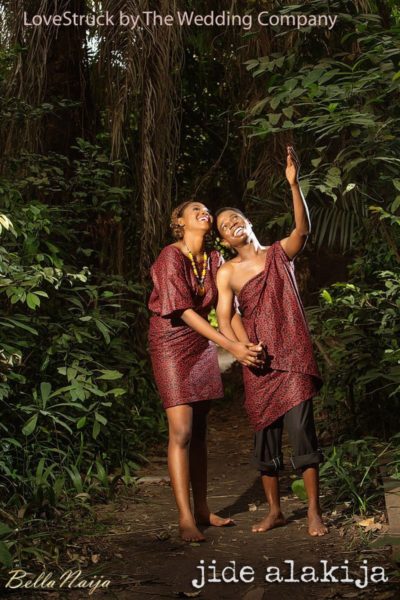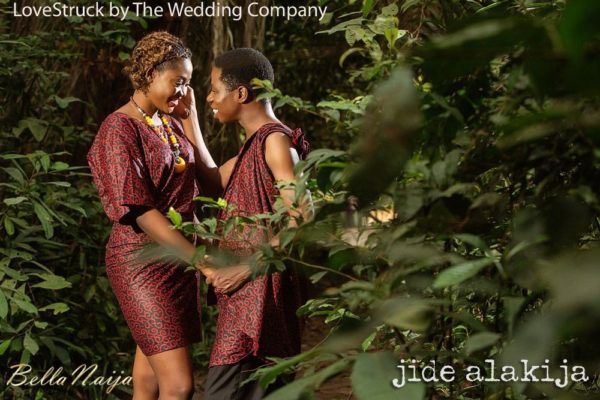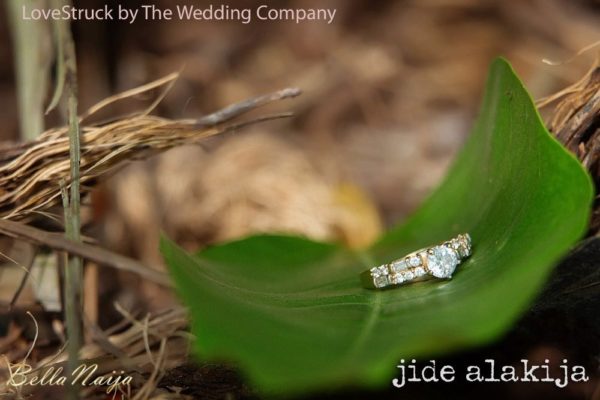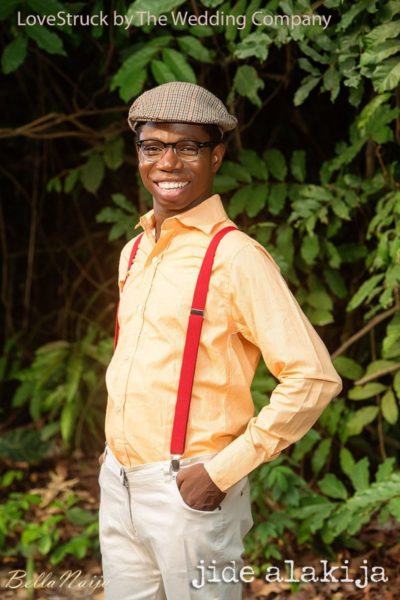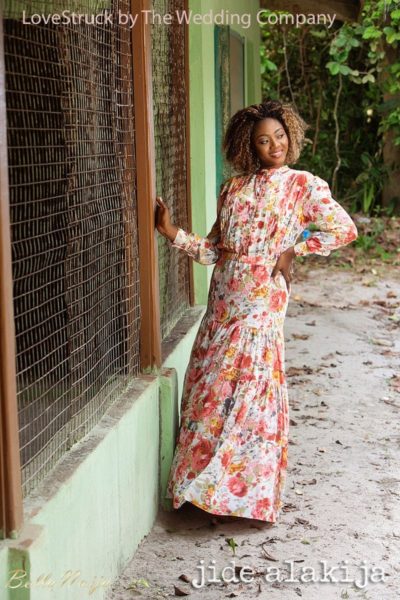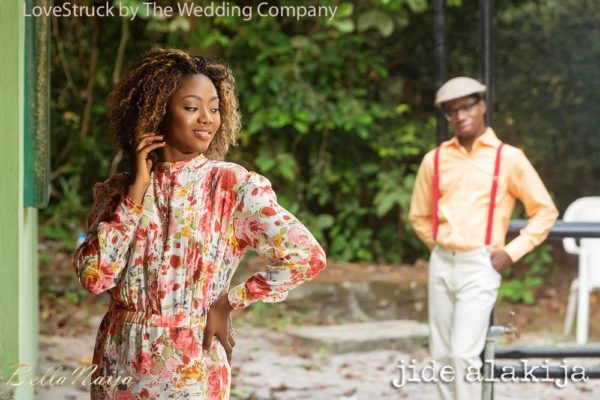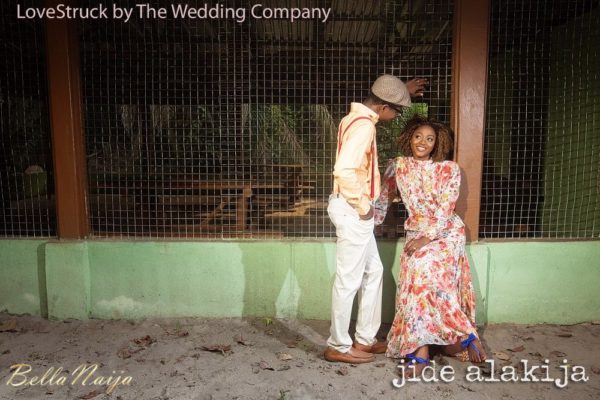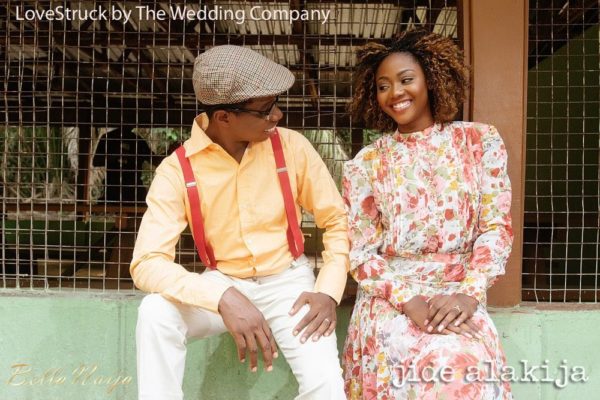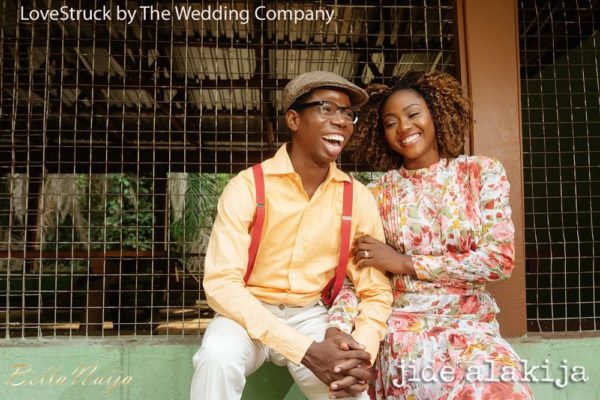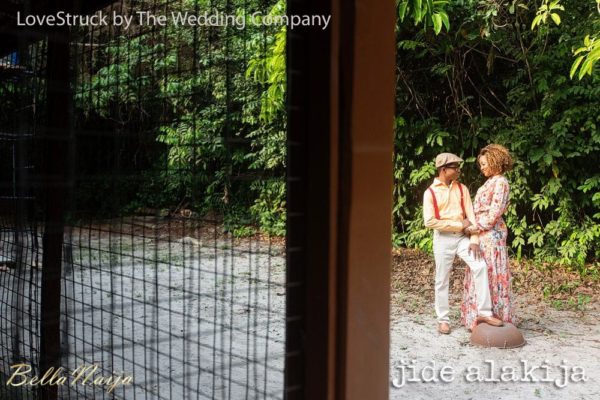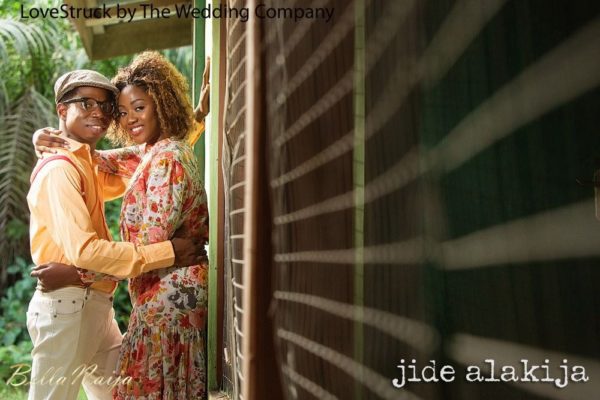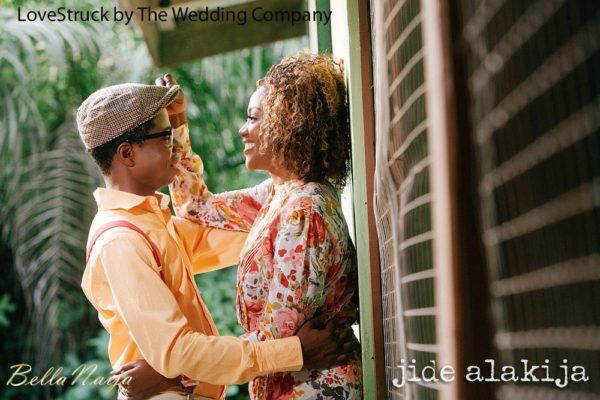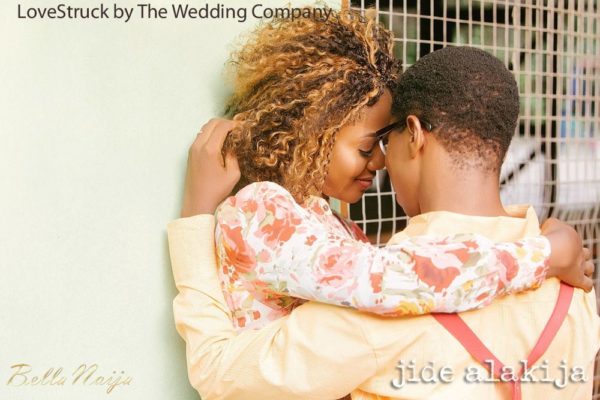 Vendors Credits
Director: The Wedding Company
url: theweddingcompanyng.com
twitter: TheweddingcomNG
Facebook: facebook.com/Theweddingcompanynigeria
Google +: +The Wedding Company
Location: Lekki Conservation Centre
url: http://www.ncfnigeria.org/
Photographer: Jide Alakija
url: http://www.alakija.com
Twitter: @Alakija
G+: Jide Alakija
Facebook: Alakija Studios
Stylist: The Fashion Portal
Dress: House of Marie – Available at The Fashion Portal showroom; 5 Ribadu Road off Awolowo Road, Ikoyi, Lagos
Website: www.myfashionportal.com
Make-up Artist: Bimpe Onakoya
url: www.bimpeonakoya.com
Twitter: @bimpeonas
Facebook: Bimpe Onakoya
Hair Stylist: Toyin Meriben
Facebook: EToyin 60
Twitter: @etoyin60
______________________________________________________________________________________
We love weddings as much as you do! Get in touch…
weddings (at) bellanaija.com
www.bellanaija.com/weddings
www.twitter.com/BellaNaijaWed
www.facebook.com/BellaNaijaWeddings