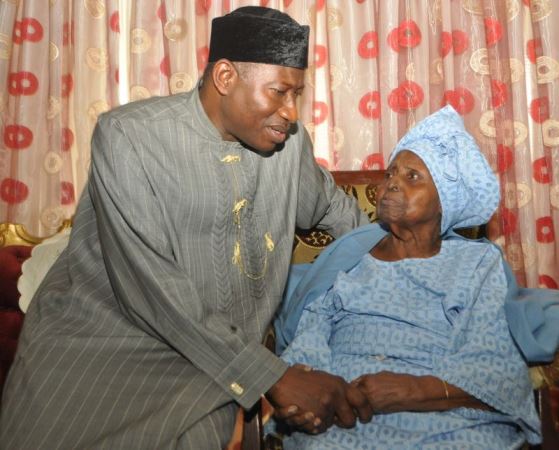 President Goodluck Jonathan on Saturday paid a condolence visit to the matriarch of the Awolowo family, Hanna Awolowo, in Ikenne, Ogun State. This was to commiserate with the family over the death of Oluwole Awolowo, the Publisher of Nigerian Tribune Newspaper.
While speaking to the family of the bereaved, the president said he was short of words to condole the Awolowo family.
"It's a period that we lack words, even though as a teacher and politician, in some cases though, I'm generally somebody of very few words. But in some situations, even the very few words disappear. So we really lack words to express our feelings," Premium Times quotes him as saying.
Awolowo passed away in a UK hospital on 27th March 2013 at the age of 70. May his soul Rest in Peace.