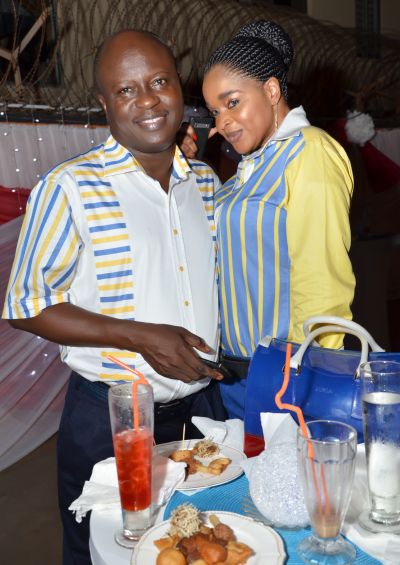 On Thursday 21st and Friday 22nd February 2013, Grosvenor flagship stores in Nigeria were launched in Abuja and Lagos respectively.
There was a lot of fine wine and champagne for guests at the event in a classy ambience with illuminated cocktail tables. Celebrities, major players in the style industry and collectors of the brand were present at both events. All guests that shopped at the opening dates enjoyed the ongoing 20% discount .
Grosvenor's founder Karl Dunkley also graced the event.
About Grosvenor
Grosvenor London is a one-stop emporium for the lady and gentleman seeking shirts and accessories ofstyle and distinction. The flagship destination store is nestled in the heart of Mayfair, one of the city's most vibrant villages synonymous with luxury boutiques and famous for eclectic tastes and style. Grosvenor is the perfect location to showcase a collection of made to measure and ready to wear shirts that artfully combine English sartorial tradition and a unique, contemporary edge.
Here are some photos from the launch in Lagos and Abuja:
Contact Details
Abuja Store: 164 Adetokunbo Ademola Crescent Wuse 2, Abuja
Lagos Store: 63 Awolowo Road Ikoyi Lagos
Phone Nos: 08096557888, 08037198328, 08059288828
Website: www.grosvenorshirts.com
Email: [email protected]
______________________________________________________________________________________________
Sponsored Content