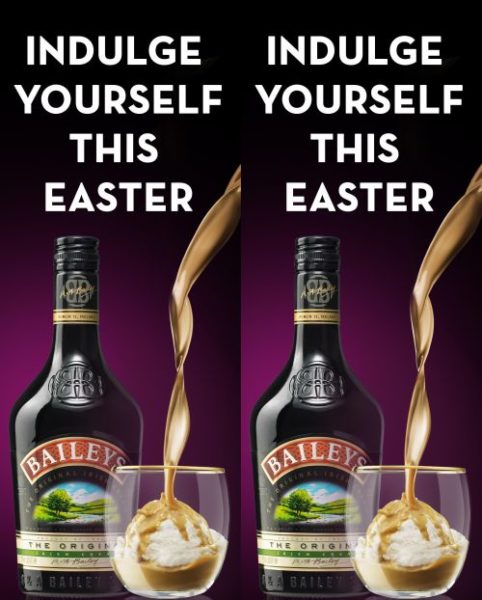 Its the Easter season again, time to relax and enjoy yourself!
Ladies, indulge yourself this Easter, spoil yourself a little and give yourself a treat by stopping at the Baileys Emporium at the Ikeja City Mall Atrium.
Baileys has partnered with Cold Stone Creamery to give you a treat like no other for a limited time only. So, be the first to try the amazing Baileys Cold Stone Ice cream in 2 different flavors – Sweet Cream base or Chocolate.
How To Win
To be a part of this great offer, all you need to do is buy a bottle of Baileys from Shoprite and get a free Baileys Cold stone Ice Cream instantly. This is open to the first two hundred and fifty (250) customers who purchase any bottle of Baileys only.
There's more! Baileys is also giving you a chance to win a N1, 000 gift voucher.
The Baileys Emporium would be at the Ikeja City Mall Atrium from Friday, March 29th (Good Friday) to Monday, April 1st (Easter Monday).
Baileys Sampling will also be happening across leading malls like Spar, Park n Shop, Addide and Oasis in Lagos, Abuja, Port Harcourt, and Illorin within this same period.
Contact: Please click HERE for a full list of outlets where sampling will take place.
Visit www.facebook.com/baileysnigeria for more information.
Baileys is for persons 18+ only. Remember to drink responsibly.
_________________________________________________________________________________________
Sponsored Content