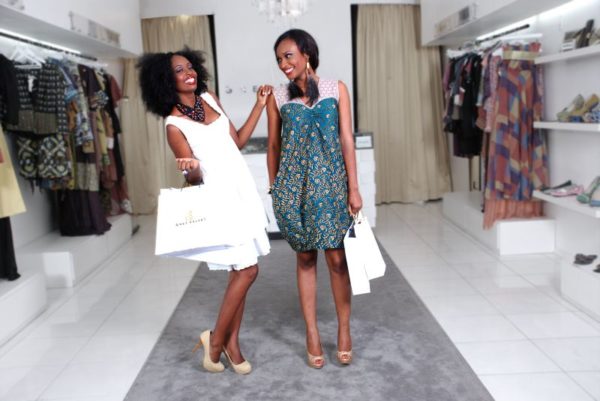 It was only a year ago that Grey Velvet first opened up its doors, inviting Lagos into a realm of fashion and a world of style predisposed to the Nigerian designer. Fast-forward a year later and the concession is set to celebrate its first anniversary with the launch of yet another store, in the vibrant heart of Lekki Phase 1.
Showcasing exclusive African designers with cutting edge pieces, the new store is set to feature couture and accessories from the likes of Odio Mimonet, Nkwo, Nikki Khiran, Eki Orleans, CLAN, Re Bahia, Kiki Kamanu, Alter Ego, Isi Brown, Mak Nisy, Ariaba and Emisara. This extension of creativity is aimed at fitting into the trendy island and its "upper east-side" life style.
Also the Ikeja store will be celebrating its first year anniversary and treating customers to drinks courtesy of Baileys. A raffle draw will be featured, automatically entering every purchaser with the chance to win goody bags of up to N100,000.00.
As expected, sales will also be inviting customers to shop the trends available in store with up to 50% discount off items. Join Grey Velvet in their Ikeja store every day from Good Friday the 29th of March 2013 to the 6th of April 2013 for the opportunity to win one of the goody bags.
Opening Date: Saturday 6th April 2013
Contact Details: 
Ikeja Store: L34 Ikeja City Mall, Alausa, Ikeja.
Lekki Store: Centro Lekki Shopping Plaza, Admiralty Way, Lekki Phase 1
______________________________________________________________________________________
Sponsored Content