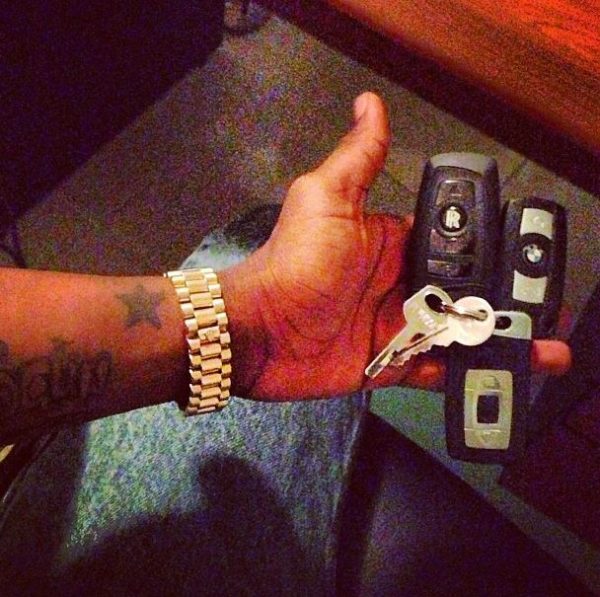 Has the Star boy gone 'ghost mode' on us? Not a reference to the Phyno song, but a shout out to the White Rolls-Royce Phantom that was parked outside when Wizkid, Jay Jay Okocha, Tiwa Savage and ChiDynma were hanging out yesterday.
Wizkid, is this car number four? Because from our count, Wizkid acquired a N6m VW Convertible in September 2011; was presented a 2012 model Hyundai Sonata in July 2012 for winning the 'Next Rated' category at The Headies in 2011 as well as most recently, in November 2012, bought a black N10m 2009 V8 engine mid-size luxury crossover BMW X6.
From the three car keys he's holding, only the Hyundai car key seems missing. While we wait on confirmation of the possible new purchase from the Pepsi ambassador, here are a few photos from his post-Pepsi event hang-out.
Check on it!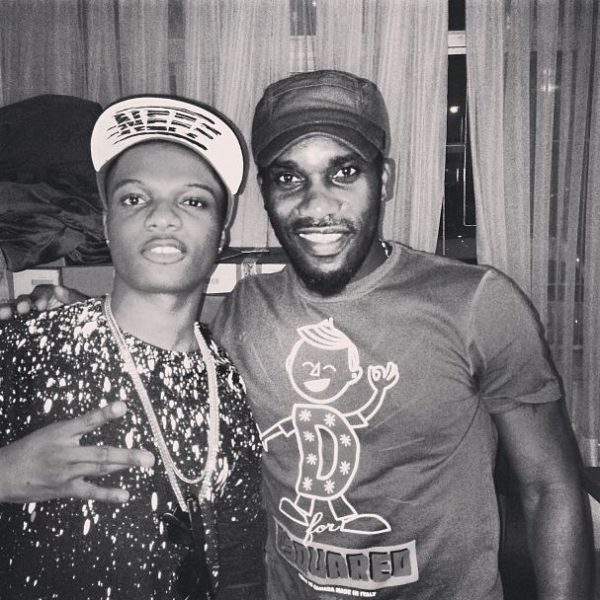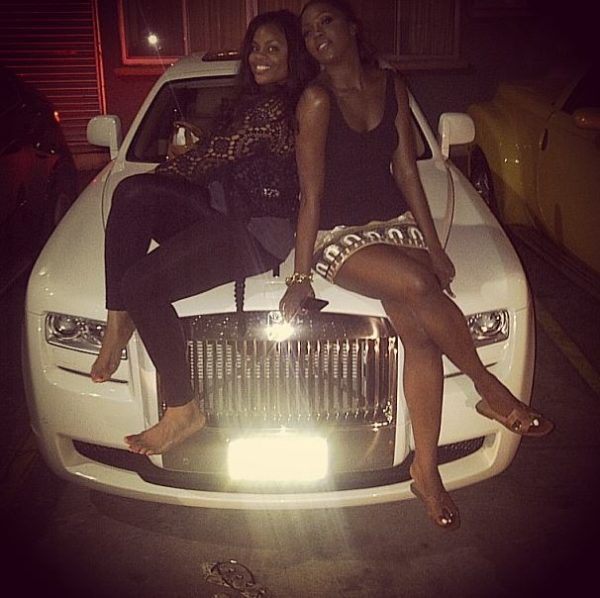 Apr 4, 2013 | Goofing With @wizkidayo @bizzleosikoya @chidynmadvoice by OfficialTiwaSavage on Keek.com
Photo Credits: Instagram – multiple accounts