Whether you're a business man, a sharp guy, or a 'Mad Men' enthusiast, the suit is very essential. It is the basic building block of every man's wardrobe. Without a suit, you're missing the first type of formal wear for the modern man and that just wont do.
Last week, I had the pleasure of meeting a man whose first suit ever was bought for his wedding which took place last month. Apparently he never even wore suits to his office even though he owns the place (One of the things that come with being a BOSS I guess). So I thought maybe he just didn't know how to find one.
To help our male BellaNaijarians figure out what they need to know when it comes to finding the right suit we got in touch with menswear design label Taryor Gabriels. If you don't know who that is by now then you haven't seen THIS. We tapped into his knowledge of menswear to give us guides to picking a suit.
Know the Three Basic Colours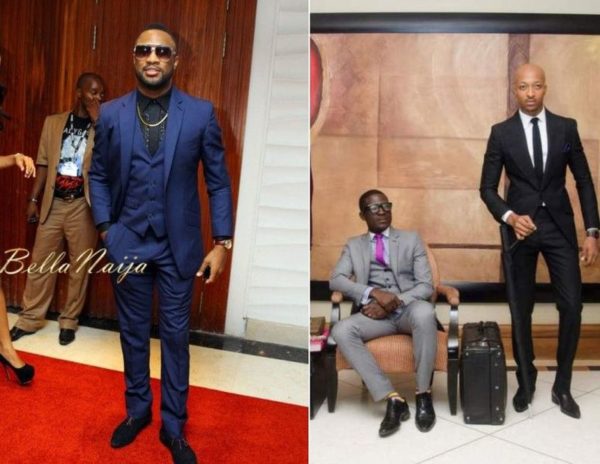 As with a lot of things, colors matter a lot. In the nation of suits only a certain number of colors matter. According to Taryor "Blacks, grays (in many different shades) and navies have been around forever. This is because they are classics.
My easy primer: Gray is universal, good for business and pleasure, and conveys that you are an honest & nice person. Blue is sporty and not as somber. Black could be off-limits. If you like a little pattern, you can find interesting variations like Herringbones and Over Checks. A light gray suit is more daring while darker grays are more conservative. Dig around and find something that speaks to you."
Know What You Want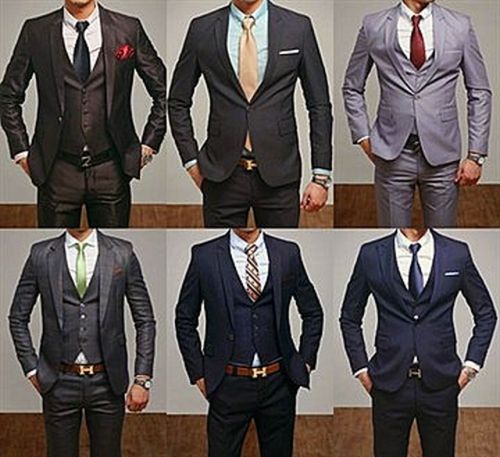 When shopping for a suit for a particular purpose there are different factors that will come into play. Taryor suggests-  "To figure out if you need something formal for big-shot meetings and dinners or something more chilled out that says "I look fly but I don't work too hard"? The two areas that generally define how dressy a suit is are the lapels and the pockets. Thinner lapels (roughly 2 1/4 to 2 3/4 inches at the widest point) are more elegant, while thicker lapels (3 to 3 1/2) are more executive.
As for pockets, flapped or jetted (tuxedo-style) pockets are the standard, while patch (rounded) pockets give your look a bit more a laid-back vibe. Peaked lapels (with pointed joints) are a bit more rakish, while notched lapels (with round ends) are smoother".
Know your Fabric:
"You may not know so much but you do know that polyester is for punks, shiny suits are best reserved for "hitmen" and that any label that contains the word lycra or spandex is a lining you don't want near you.  You can never go wrong with high quality wool."
Know your Fit: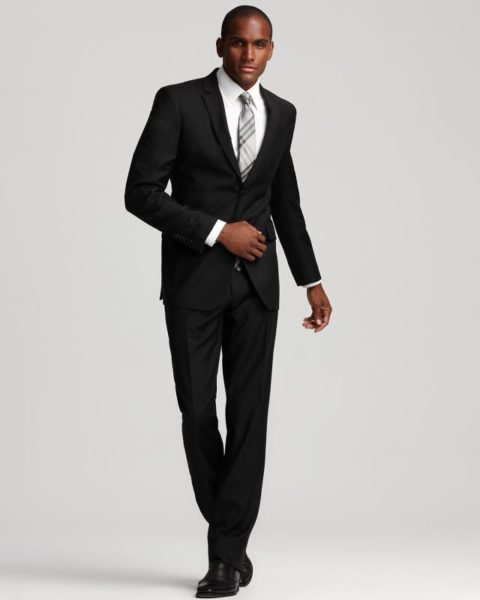 "Shoulder and jacket length should be as close to perfect as possible, anything else can be fixed." The shoulders should end where your shoulders end; if they're hanging off the end, even a smidgen, put the suit back on the rack and find another.
Next, check the length. "You should be able to cup your hand underneath the bottom of the jacket." If you brought daddy along and he's telling you to go for the suit that touches the tips of your fingers, ignore him. That was the rule in his day; the new rule, is a more modern look. "It makes everyone look taller if your jacket is a little shorter"
We hope this has helped the guys figure out what they need to do to get that 'Mr. GQ' going. Don't forget to share your tips on buying a suit with us.
Photo Credit: followhorseracing.com | GQ.com | Karachi.olx.com.pk