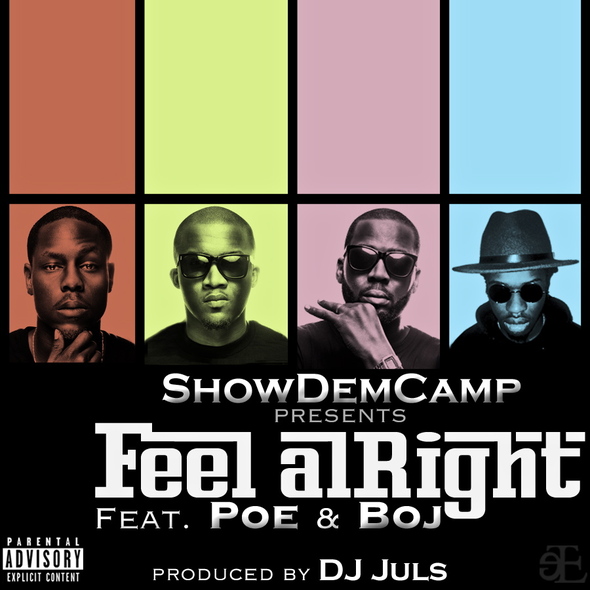 One of the raving songs of the moment is "Feel Alright" by Show Dem Camp. Produced by the prolific DJ Juls and with features from Poe and Boj (of DRB Lasgidi), it's about time that they stopped keeping fans waiting for this new video.
Directed by Remi Kaan.
Cameo appearances from the likes of Temi Dollface, P.R.E and TeeZee of DRB Lasgidi
Ha gawd! Check on it!