South African Tourism has proudly partnered with South Africa's most celebrated fashion designers to showcase their couture interpretations of the country's world heritage sites at the INDABA 2013.
The designers – David Tlale, Marianne Fassler, Thula Sindi and Nkhensani Nkosi – have set catwalks alight all over the world, and now they will present creations that are inspired by South Africa's UNESCO treasures: Robben Island, Vredefort Dome, iSimangaliso Wetlands, Mapungubwe, Cradle of Humankind, Richtersveld National Park, uKhahlamba in the Drakensberg, and Table Mountain, Cape Town.
Thulani Nzima, the CEO of South African Tourism had this to say – "We have placed a major emphasis on our country's heritage and culture, and its important tourism role at INDABA this year. Having the support of our country's top fashion designers in promoting our country's world heritage sites through their incredible work is a major boost and a wonderful creative addition to the show,"
The outfits made by these designers are at the South Africa Heritage and Culture pavilion at the ongoing INDABA. Guests and exhibitors at the event got a chance to see the designs and some of the designers shared the inspiration behind the designs.
Thula Sindi used the mountains of uKhahlamba in the Drakensberg as his inspiration. "These mountains contain the largest collection and most concentrated variety of rock art in the world. Some of the paintings are as old as 4 000 years! To be inspired by the natural beauty of the sky, land and paintings of Eland, which were the source of the original works, is an honour. My dress will encompass three inspirations (sky, land and wildlife) that inspired the San people to paint the cave walls more than 2000 years ago"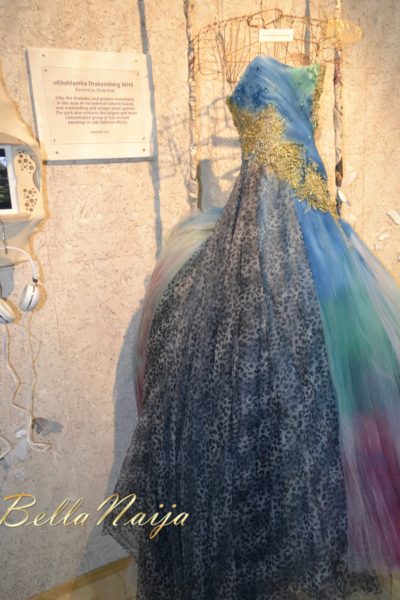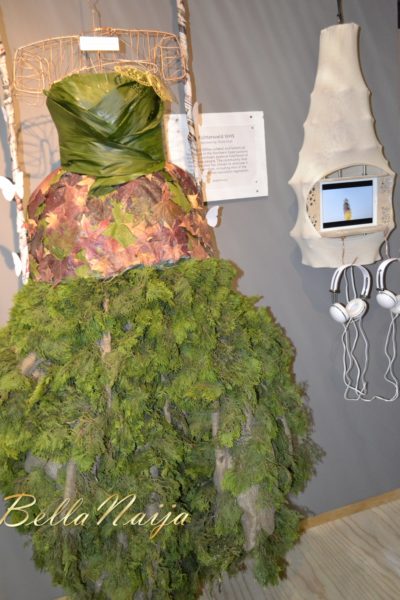 David Tlale derived his inspiration from the Robben Island and Vredefort Dome heritage sites. "For Robben Island I've created a man's structured cape and suit that will embody the historical architecture on the island, such as the light house. For Vredefort Dome, I've looked to its wonderful textures and earthly colours, so the dress will personify that"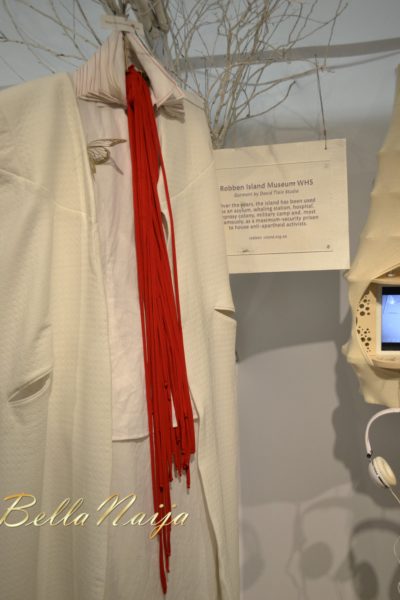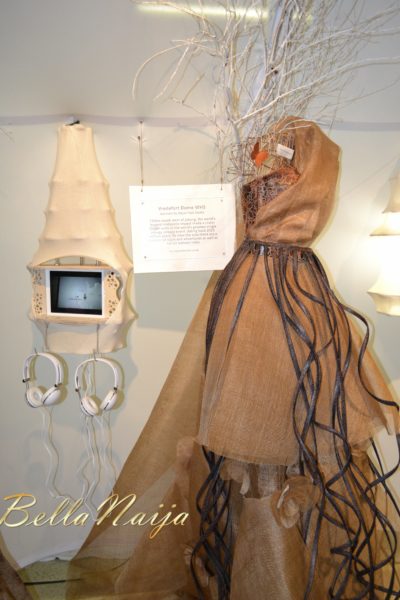 Marianne Fassler's studio, meanwhile, has created two evening gowns representing Cradle of Humankind and Mapungubwe National Park. "I have always been fascinated by the Sterkfontein caves and very conscious of the archaeological wealth of the Cradle. Mapungubwe is another one of my romantic African love affairs. I think of it as the original 'lost city', possibly the Palace of the Queen of Sheba herself."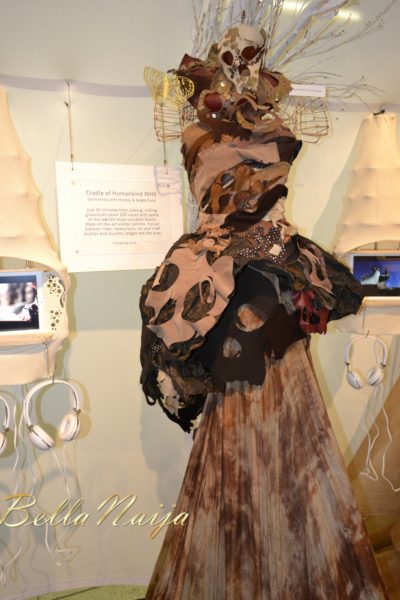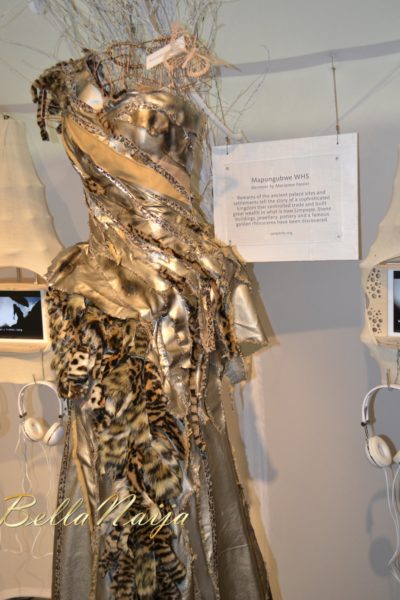 Nkhensani Nkosi has focused on iSimangaliso Wetlands and the Table Mountain national park for her creations. "We chose the art of airbrushing to capture the beauty of the wetlands, to inspire awe and wonder in the fascinating mix of fantasy and nature, where the water spirits gather to conjure the magic of what can manifest when time stands still."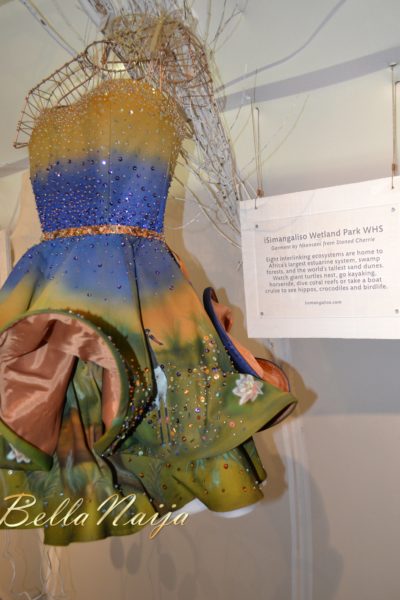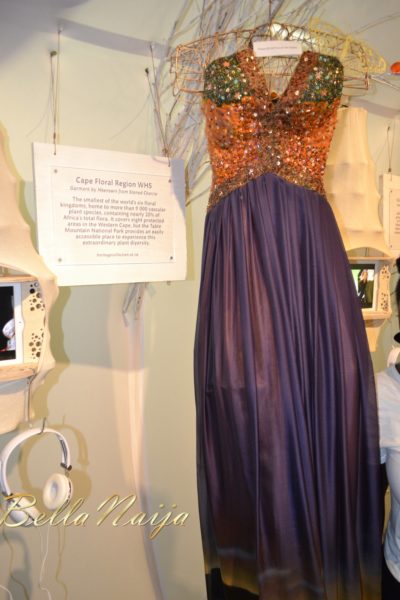 The Heritage and Culture Pavilion  is quite the beauty. With vivide and colourful art forms which depict the heritage and culture of South Africa as a nation.  Keep checking BellaNaija as we shall bring you more exciting photos from the INDABA 2013
Photo Credit: Mohammed Abdullahi ( TopComm PR)