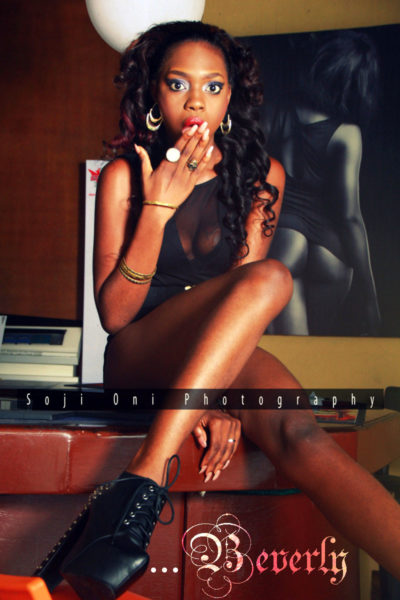 There's no denying Beverly Osu keeps us entertained. She is fun, sassy and very emotional.
Ever since she entered the Big Brother house, the 21 year old Nigerian model/video vixen has revealed so much information about her personal life. Here are some of the many shocking revelations from Beverly;
"I was expelled from a Covenant University" – Upon her arrival at the house, she revealed that she was expelled from the university.
Last week, Beverly revealed more including;
She once aborted a 4-month old pregnancy
She and her friends  are "runs girls" and they extort money from men
Her mom was caught with drugs in America. She was later arrested and deported.
She was responsible for sending her siblings to school and she had to solely pay her own tuition while she was in school.
Her father abandoned them and his responsibilities towards her mother and his children.
Recently, there were media reports that she was once engaged to music act 2Shotz. On Monday 10th June 2013, the star took to Twitter to deny ever being engaged to her.
He said "Ok…i'd like to put out dis [this] official DISCLAIMER dat [that] I was NEVER engaged to d [the] current BBA housemate BEVERLY ADA OSU…dat [that] s**t is a lie…THANX [Thanks].

Do you think Beverly is keeping it real or it's just too much information? Let us know!