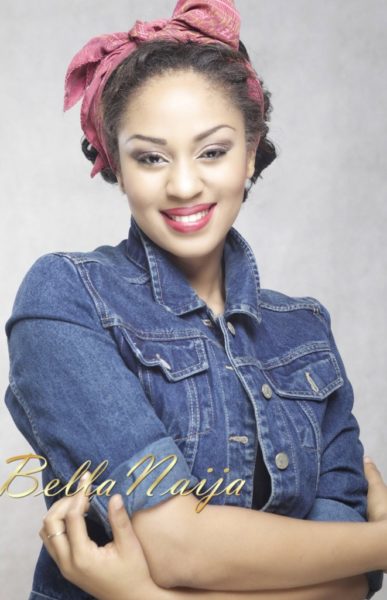 For former beauty queens, there is often the challenge of remaining relevant and sustaining the glitz and glamour of their positions, or otherwise, vanishing into oblivion immediately after their reign. Munachi Abii, better known as Muna, had a remarkable reign as the Most Beautiful Girl in Nigeria in 2007. However, shortly after the pageant, it was clear that it was just a platform to a successful career she would have still had with or without the pageant.
Born and raised in Port Harcourt, Rivers state, Muna was encouraged by her family to pursue her passion for Music and Arts while studying International Relations and Diplomacy at the Benson Idahosa University.
With some hit singles such as "Killer Queen", "Down Down Low" and "No Tomorrow", she has warmed her way into the hearts of many fans.
Also a model and TV Host, Muna took a break off Music a while ago but is now back and revamped. At her new manager's photography studio in Opebi, Ikeja, Muna was a warm and bubbly host as she opened up on her life, her music career and more.
Most Nigerians got to know you after you won the MBGN pageant in 2007. But we understand Music started for you way before that. When did you have your first major platform?
A rap group called Specimen A gave me my first shot to be on a track. I was a rapper way before I won MBGN back in 2007 and I've been rapping ever since. I stopped for a bit but now, I'm back.
Were they your first influence to do music?
I'm from a musical family. Most of my cousins are actually in music industry. The older generation used to be into music so it just passed down. I have a cousin named Pamela who is into music and another one in the states whose music is talking over Atlanta and Houston right now. A lot of my cousins are into music and at least 4 or 5 of my first cousins are doing really well. It's a creative family.
Some music artistes see tattoos as a form of expression. Have you ever thought of getting one?
Back in secondary school, I always loved body art because it attracted attention. You know, people just thought you were weird. But right now, it's just too common. Either way, I don't fancy staining my skin anymore.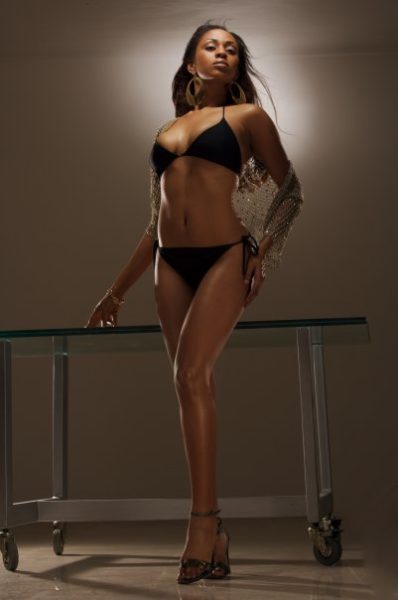 Having been in the music industry for some years, many would think you should have a personal website by now. Is this in the works?.
It's still under construction. It's called 'Muna's World'. A lot of things that I'm doing now will go up on the website once it's done. It's going to have my profile and just every single thing I'm doing. All my projects are going to be there – music, entertainment, just hanging with my friends and more. I'm going to make it an interactive platform so my fans can talk to me one on one.
We also heard you're working on something with Sarah Ofili and eLDee. What is this about?
I can't let it out now but Sarah, eLDee and I are working on a project. It's kind of like a very crazy radio show and it's off the hook. Right now, we've been recording.
Is it strictly radio?
Yeah but it's going to be syndicated hopefully and it will be huge.
On your newest single, "No Tomorrow", we noticed you did a lot more singing than rapping. Are you trying to be more commercial or are you just experimenting with more Electronic Dance and Pop music?
I've always done Dance/Pop. My first ever single "I Feel Real" was kind of Dance/Pop but I don't think the world was ready for that then. Sometimes you need to go back and re-evaluate yourself and come out again so that's what happened. I just did what I knew how to do best and that's keep it simple. We really don't need all those complexities right now. I just want to have fun. I'm sure you want to have fun too so that was the whole idea.
Your new song and Tomi Thomas' (of L.O.S) new single have a similar Dance Pop vibe, did you use the same producer?
That's a great song by the way but no, mine was actually produced by DJ Klem. I just think that's the new era of music now. I think everybody is going to change. If you notice DRB Lasgidi did something like that with "Selecta" which is a beautiful song too. I think that's what music here is going to turn into very soon. We're just hitting the Electronice Dance music phase now or we've been there since.
What's your relationship like with L.O.S?
Those boys are cool. Those boys are my brothers.
When the news of your altercation with Mode Nine hit the Nigerian online community, you were in Dubai and you tend to always be there now and then. What is Dubai to you?
Dubai is like my second home. I can be myself there. There's no celebrity spotlight on me and  I'm just a regular person; that's what I love. Sometimes you just want to get away and just be yourself. So, when I'm there, I can write better; I can think better, I can do everything I want to do. So, that's my getaway… at least until they find it. (laughs)
Some of the L.O.S boys go to school in Dubai and, from the grapevine, we've heard that you were dating one of them – Briss. How true is this?
That's ridiculous. I mean people that know me, and know who I'm dating, know that that is just a bogus and very ridiculous story.
So, don't you want to let them know who you're dating?
No. The people that know, know and it's not like I'm hiding who I'm dating, it's just that I'm very private about my relationship. If you know, it's all well and good. If you don't, it's still all well and good.
What do you like the most about your boyfriend?
My boyfriend is funny. That's not all but for now, I'll say he's very funny.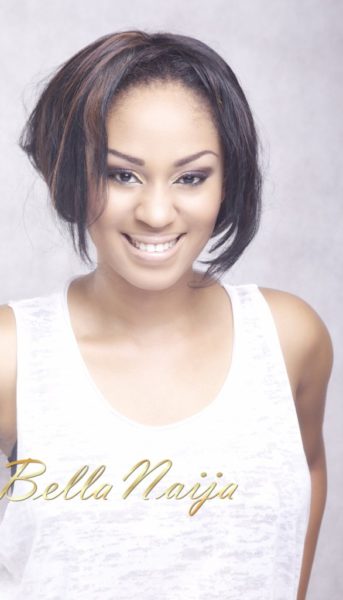 What do you find attractive about a man?
I find it hot when a guy wears Tom Ford cologne, dresses good, looks good and doesn't sag his pants. I like a true gentleman.
In that case, do you have any celebrity crushes?
Robert Downey Jr.
In the kitchen, would you say you're a good cook? What are your specialties?
Definitely, I'm a good cook. Everything I cook is good. I make a mean Oha soup.
So back to your Mode Nine altercation, has that hindered any progress in your career? Has it affected your corporate image, for example?
No, it didn't do anything to me. It's just that the whole experience taught me that there's a lot of learning that needs to go on between individuals. First of all, temper and tantrums – everyone needs to learn to control their temper, myself and Mode Nine included. Secondly, friendship and respect is important. I have respect for Mode Nine and he has respect for me. I think the whole thing was blown out of proportion by the media and it wasn't like that at all.
Since that is all cleared up, will we see you as the MC of an event anytime soon?
I'm focusing on my music right now. I just brought out this song and I'm still promoting it. I need to stay focused on it and I'm having a good time so that's what is key to me right now. But, if I'm going to host any gig, I'm going to make sure that everybody gets the memo that I'm getting so that there's no misunderstanding about anything. We wouldn't want a repeat of something like that to happen again.
Sometime last year, you were in the states and the UK working on your album. We also spotted you in photos with the likes of Usher and Ludacris. How did that come about? Was it because of the BET cypher? Did that open up doors?
Well, if it were in the States, I guess it would have but here it was just a cypher for people to say who was good and who wasn't. It didn't really take off anything. But, it was very good exposure and I'm happy for it. It helped as PR.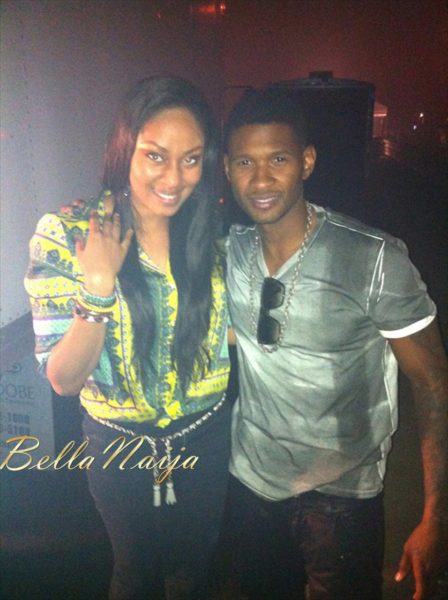 So, when you meet them – fan moment, friend moment or just business?
Back when I was much younger, not that I'm old now (laughs), I used to love Ludacris. When I would write my name, I used to write Muna Bridges (Ludacris' real name is Christopher Bridges). It was crazy like that. So, you know when you get older, things change because when I finally met Ludacris, it was like – "is this the guy I've been crushing on?" Dreams do come true but I wasn't in love like I was before. I still love him though but he's got a girl (laughs).
I'll take that as a huge fan moment then. Is that relationship still intact? Will we be hearing a collaboration with him anytime soon?
You never know. I can't say anything about that right now.
When will we be getting your debut album? Is it still called "The Goddess, The Hustler"?
The name may most likely change. I have to give a  name that people can relate to. I haven't quite figured that out yet. We've been working. Everything so far for me has been a learning process and we still have all those records in the vault and they're still good so they will be on the album. We'll redo a few tracks but "Killer Queen" will be on the album. You should be expecting the album around December this year. I just dropped a single and next is a video. We have a lot of things to do before then but it just has to come out this year. This year is like the females year with Omawumi, Waje and Tiwa Savage all dropping albums.
Do you think you're going to dominate them with yours?
Everybody is a big star in their own right and I think the sky is big enough for all of us so it's cool.
Are you and Waje still very close?
Of course! Of course!
How did you feel when you found out "So Inspired" didn't make the cut for her debut album?
No, no, no, I was okay with that because "So Inspired" was done so long ago but "I Wish" is on the album which is good for me because I co-wrote that. That made me feel good.
You have a new Manager who is also a professional photographer – Paul Ukonu. Does that mean you've split with Ayo Shonaiya and his RMG Record label?
RMG and I still work together in certain  things. We're still family off the business so there's no real separation. We're all one huge polygamous family. Ayo Shonaiya still works with me on my businesses, he still negotiates for me, which is part of the [music] business. Paul is my new manager and business partner so everyone is working hand in hand to make sure that this brand, Muna, goes very far. We're all together.
It seems like endorsement season for some of our biggest acts. How about your Lux soap endorsement? Will we be seeing adverts anytime soon? Is that deal still intact?
(Laughs) We're keeping our eyes open. It's been over a year since I did that so my contract is still being reviewed for a renewal. You  never know, I might just pick it up again. As for endorsements, right now, I've got Dabur toothpaste. Do you use Dabur? You should. It's really good. So, you better use Dabur.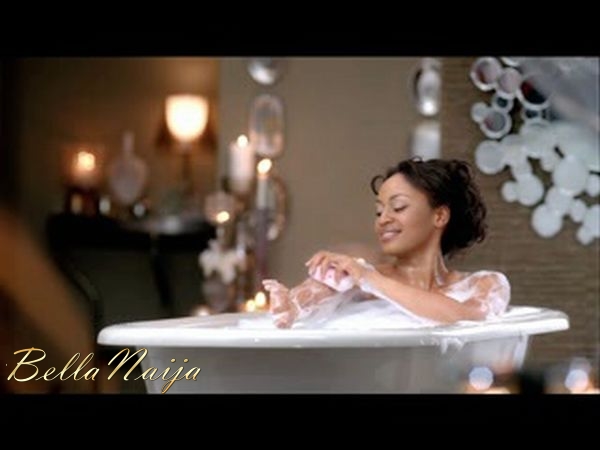 Do you have your eyes set on any endorsement deal?
I want everything. Why not? Anyone that comes, we will holla.
Where do you see yourself this time next year?
I hope to be making a whole lot of money. Just keep making money always.
Tell us a little something about your relationship with Terry G. Didn't you say you had a crush on him once?
I never said that. I don't know how that got out. I was on Twitter and I said 'OMG if I catch Usher' and then, people said – "Muna and Usher" and then soon, it was "Muna and Chris Brown". You know, it's crazy like that. Apparently, I have to watch what I say because everything I say is used against me. Literally, I think I saw a video of Terry G and he wasn't wearing any shirt. So, I Tweeted "Wow! Look at those abs" and that was it. I've never met Terry G in my life. It was just a bogus rumour.
Let's go back again. What was life like for you before all the fame? Tell us some fond memories from then.
In secondary school, Usher was performing at the Star Quest. You'll say 'Usher again' (Laughs). Usher was performing in Port Harcourt for the first time so I had to beg my Mum to go to the show. I told her my friend Christian was going to take me. Back then, I had a crew and we all said we were going to go. So the boarding house students climbed the fence and we got into trouble because we seemed like instigators. And then, at the show again, a riot started so we had to climb under the fence to get out. But, in the end, it was so much fun.
How about University?
Hmm… starting up the Rap community in my school was pretty cool. I went to Benson Idahosa University. I was just a 100 level student, just before MBGN and my school was a very Christian school so if you were rapping, you had to be very careful, and you wouldn't want to start a crew. I was able to get people from final year to first year to meet in one room because of Rap. I actually can't believe I did that but I did. We were cool Hip-Hop people and we were not afraid. We didn't get into any trouble because we were all straight-A students. Also, during NYSC, they didn't know I was a beauty queen so they asked me to come and do Miss NYSC (laughs). Then, some people used say I was forming because I had won for Nigeria and didn't want to compete in NYSC. My camp friends used to call me 'Mama'.
So, how is life now, after the fame?
When I first won MBGN, people would ask and I would say that I haven't changed. But looking back now, I guess people change because they start to say – "You're now Hollywood. You're now a celebrity". It kind of makes me upset sometimes because if you have my number, call me. You see me, you know where I am, come and see me or vice versa. But if I come to see you and you're feeling insecure, saying "What is she doing here?" Can't I just be me, you know? So, I'll say other people make it hard sometimes for you to be yourself but at the end of the day, you're still yourself. Fame hasn't really changed me. But now that we're here, I would rather be a regular person than a famous one. I want the money (laughs) but I'm up for that behind-the-scenes money over the fame money. There's too much drama involved.
It was great chatting with Muna and from BellaNaija, we wish her the very best!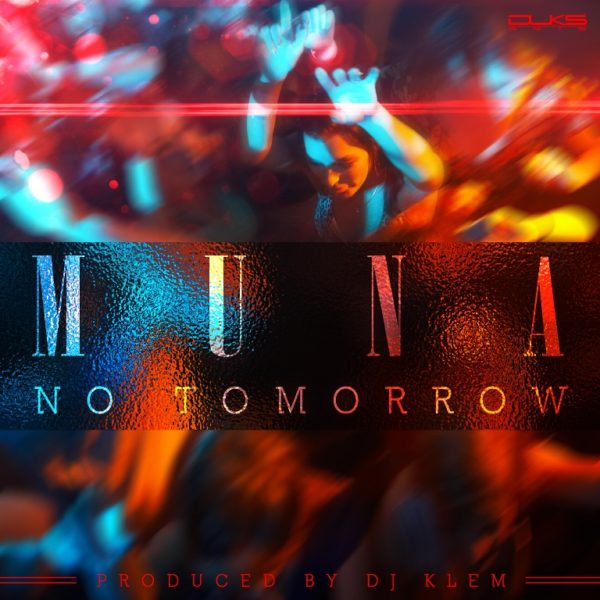 Play Muna – No Tomorrow
[audio: https://www.bellanaija.com/wp-content/uploads/2013/06/No-Tomorrow-Muna.mp3]
Download
Photo Credit: BellaNaija