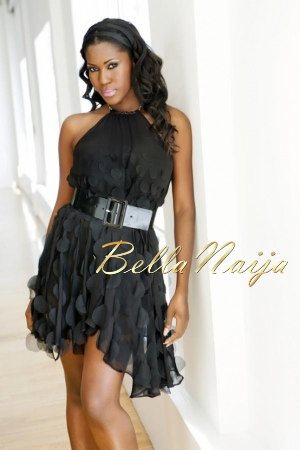 Congratulations Stephanie!
The stellar Nollywood actress and producer, Stephanie Linus was recently honoured with a Montage Africa Women of Excellence Award for "Excellence in Drama and Entertainment" at its maiden edition last month, May 2013.
The star took to her official website, StephanieDaily.com today, 26th June, 2013 to let us know about her new award as she thanked her fans for all their love and support.
"Montage Africa Women of Excellence Awards (MAWEA) is an award presentation designed to celebrate & recognise a select group of special Nigerian women for their exceptional accomplishments & contributions to the society in different endeavours of life. It is an award celebration that cuts across age, ethnic background, religion and political inclination."
Here are the criteria the award was based on:
Must have distinguished herself as a leader and role model.

Must show evidence of contributing to the growth and success of others.
Must show vision & creativity in her endeavours & achievements.
Must be respected by her community.
Congratulations to all the MAWEA winners as we wish them all the best in their future endeavours! Here are some more awardees from the MAWEA event in Abuja last month. Stellar singer Tiwa Savage was also one of them.
Check on it!
Photo Credit: StephanieDaily