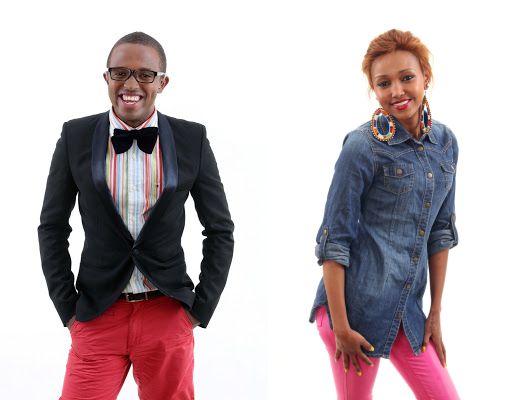 The crazy Denzel is out! And so is the beautiful Huudah… the first set of housemates were evicted from the Big Brother Africa: The Chase house on Sunday night. After barely seven days in the house, the heat is finally on in the Big Brother house and sadly, these 2 housemates are on their way home.
After the elimination, it's was time for nominations and the housemates have made their picks.
Here is how the Diamonds Nominated:
Feza: Betty and Hakeem
Dillish: Bolt and Hakeem
Bolt: Dillish and Annabel
Angelo: Feza and Bolt
Bimp: Annabel and Dillish
Nando: Motamma and Melvin
Motamma: Hakeem and Bolt
Annabel: Bolt and Betty
Betty: Elikem and Feza
Fatima: Hakeem and Dillish
Elikem: Annabel and Nando
Hakeem: Dillish and Feza
Melvin: Betty and Bolt
Here is how each Ruby Nominated:
Natasha: Beverly and Bassey
Neyll: Maria and LK4
Koketso: Biguesas and Selly
Maria: Biguesas and Natasha
Oneal: Neyll and Sulu
Cleo: Selly and Biguesas
Beverly: Biguesas and Sulu
Sulu: Neyll and Pokello
Selly: LK4 and Koketso
Bassey: LK4 and Biguesas
LK4: Neyll and Biguesas
Biguesas: LK4 and Maria
Pokello: Biguesas and Koketso
This week, Angola's Biguesas and Uganda's LK4 have been nominated in the Ruby house while in the Diamond house, Sierra Leone's Bolt and Zimbabwe's Hakeem had the highest nods.
So what do you think of Big Brother Africa: The Chase so far? Any faves?
Here is how Africa voted this week (2 June 2013) – We say goodbye to Denzel (Uganda) and Huddah (Kenya).
Here's who which country voted for:
Angola: Betty
Botswana: Betty
Ghana: Selly
Kenya: Huddah
Ethiopia: Betty
Malawi: Natasha
Namibia: Betty
Nigeria: Selly
South Africa: Denzel
Sierra Leone: Betty
Tanzania: Huddah
Uganda: Denzel
Zambia: Natasha
Zimbabwe: Natasha
Rest of Africa: Selly
Total: Betty = 5; Selly = 3; Natasha =3, Denzel = 2, Huddah = 2. (Total: 15 Votes)
Here's a quick clip of Beverly and Denzel getting down.
Farewell Denzel!
Photo Credit: Big Brother Africa