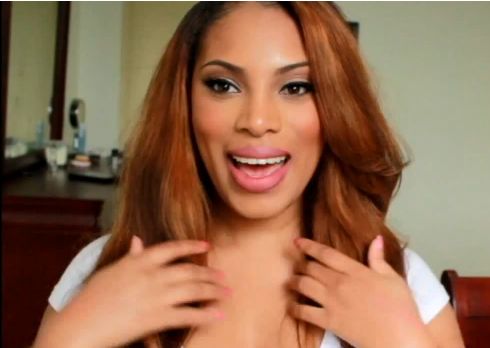 A couple of weeks ago I decided I wanted to go for something new with my hair extensions. I thought of cutting it but my friend shouting "if you cut it you will just be cutting your money away" kept ringing in my ear.
So, the next best thing was to dye it. I recruited my sister for this because she loves DIY's and I thought this would be a great opportunity to try one out.
After buying the hair dye and stain proofing the bedroom, we started the process. We read every instruction through and applied the dye the way the manual instructed. Three hours and 30 minutes extra (just to make sure it really changed colour), we washed, shampood and conditioned the weave only to find out we were looking at the same hair colour. In its defense, against the light it looked a little different, but that was not the result I was hoping for.
I kept on repeating how the instructions had stated we leave the dye on for 30 minutes. We left it on for 3 hours and 30 minutes and still got bad results. Was it terrible instructions or terrible instructions?
Anyway, with today's DIY I still stand by one of my mantras that says "Youtube is your friend". I decide to look for great tutorials that could help me out the next time I decide to dye my hair and share it with you. From the many videos by NaturallyNellzy I found a pretty descriptive tutorial on to dye natural hair and a video from MsRoshPosh shows on how to get hair extensions dyed.
Now, before you get trigger happy, there are some side effects to dying hair, especially natural hair that you should know.
– Hair dyeing affects the cuticle of the hairs root. The dye causes it to open and once it does that, it may never close fully again. This would cause your hair to look dull, frizzy and coarse.
– Once you dye your natural hair, you would need your hair to produce new growth to get that colour out.
– In some cases, coal tar is used to make hair dye especially in the colour black. This is very dangerous if it comes in contact with a sore on the head or your eyes.
– Lastly please read through the ingredients used in the hair dye and cross check if you are allergic to any one of them. Just because it is hair dye, doesn't mean it is safe.
That being said, here is NaturallyNellzy with her tutorial on how to dye your natural hair.
Now this next video is for those of you who would rather just dye your hair extensions. Watch MsRoshPosh and how she colours her hair extensions.
Don't forget to share your hair dyeing experiences and any tips on dyeing natural hair and hair extensions with us.
Photo Credit: MsRoshPosh