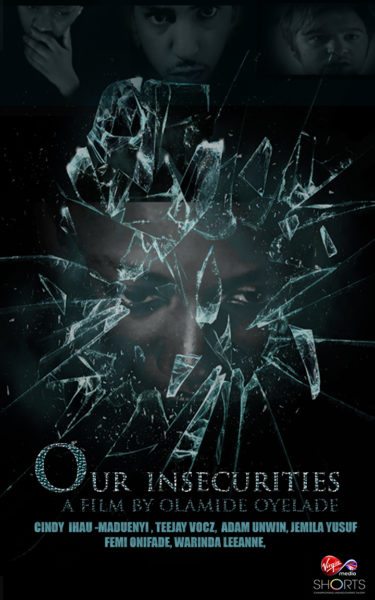 We're always glad to see Nigerians making an effort to do something, make a difference. Olamide Oyelade recently entered for the Virgin Media Shorts competition. In order to be shortlisted as part of the final 13, you have to vote for  Olamide's "Our Insecurities" .
The winning filmmaker will be given a prize of 30,000 GBP with which a film will be shot.
Synopsis
Our Insecurities is about four young adults who represent the four most common traits of Insecurities in society; lack of confidence, feeling unloved, feeling false and vulnerable. With these four traits we see how these four young adults begin to unravel , we see there lies , deceit and imperfections. And how not being true to yourself can always end up haunting you in the end. Truthfulness and accepting yourself for who you are is always better than being something your not.
Watch the video here and tweet #VMShortsVoteOurInsecurities to vote