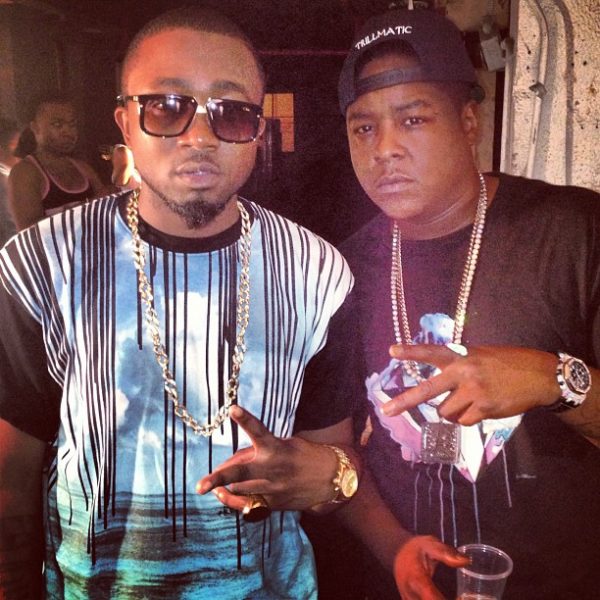 Ice Prince has been in the states ever since his win at the BET Awards 2013, making big career moves and wrapping up his sophomore album, 'Fire of Zamani'. He's slated to make a cameo in Coke Boy Entertainment ensign, Ena's new music video which is also slated to feature American Rap veteran, Jadakiss. He uploaded the above photo with the caption:
"Enas Vid shoot with legendary JadaKiss @therealkiss !! Said Alota good stuff he'd seen and heard abt Africa! We are the future!"
So far, he's made a collabo with Wale and French Montana. Will we be hearing one from Jadakiss too?
Photo Credit: Instagram – IcePrinceZamani