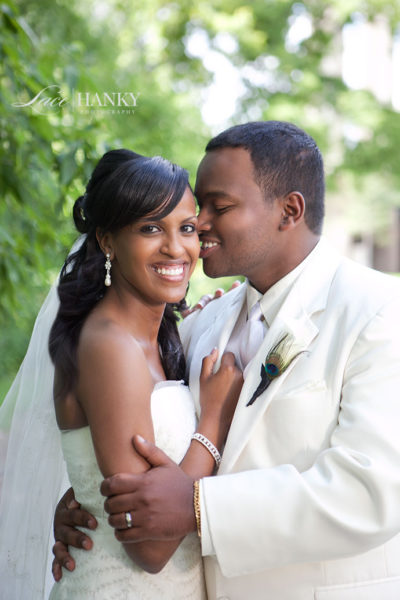 BellaNaija Weddings in collaboration with Munaluchi Bride Magazine brings you the  traditional and white weddings of a beautiful Eritrean Habesha couple – Feven & Petros. Once childhood friends, they later met at a conference at the groom's university – where their love story began.
When Petros wanted to propose, he first tried some romantic waterside proposals at spots meaningful to the both of them, but they were flooded! He finally popped the question in the city, where before that day, they would meet up after work to hide from the probing eyes of their parents.
The beautiful bride and groom, both registered nurses, had two splendid wedding days. For the white wedding – a pretty peacock theme, Feven glowed in a classic strapless beaded ball gown by Vera Wang for David's Bridal and a mixed flower and feather bouquet, while Petros wore a white jacket and white tie, with a peacock feather pin.
The next day, for the traditional Habesha affair, the bride was adorned in henna, gold jewelry, fabric and braids while the groom coordinated in a gold waist coat and white.
Both ceremonies were gorgeous, and decor was lovingly (and beautifully) done by the couple's families.
Enjoy!
_______________________________________________________________________________
Bride: Feven Kiflai
Groom: Petros Gebreab
Wedding Date: July 28 2012
How They Met
From the bride Feven
We both knew of each other as we grew up as kids but eventually grew apart. After many years went by, we reunited at a conference at Petro's university and the rest was history.
How He Proposed
From the groom Petros
I always knew Feven was the woman I was going to spend the rest of my life with long before I dated her. When the time came around for me to pop the question, I decided to take her to the first place she took me overlooking the Mississippi River where we watched sunsets together. Little did I know that the area was flooded. So I decided to go with my plan B: our most visited spot where we used to go to escape both our families and sit by the river. To my surprise that spot was flooded over as well. By this time Feven was probably wondering what I was doing and probably confused and worried by my frantic demeanor. I eventually realized I probably shouldn't propose by any body of water due to the high probability of it being flooded. So I took her into the heart of downtown St. Paul, to a spot I normally would wait for her to get off work so we could enjoy the little time we had before heading back home before the parents would suspect anything. That is the spot where it all began and where our relationship took flight. I nervously got down on one knee and before I could even ask the question, Feven screamed out "Yes!"
Culture
Both of our families were extremely helpful in the planning process…at times a bit too helpful. We went with a peacock theme for Day 1 and had a traditional Eritrean wedding for Day 2. The biggest challenge we faced during wedding preparations was to gain our parents consent for a "fusion wedding," blending Eritrean traditions with our American traditions.
For more of Feven and Petros' sweet day, visit https://munaluchibridal.com/?p=31922
Traditional Eritrean Habesha Wedding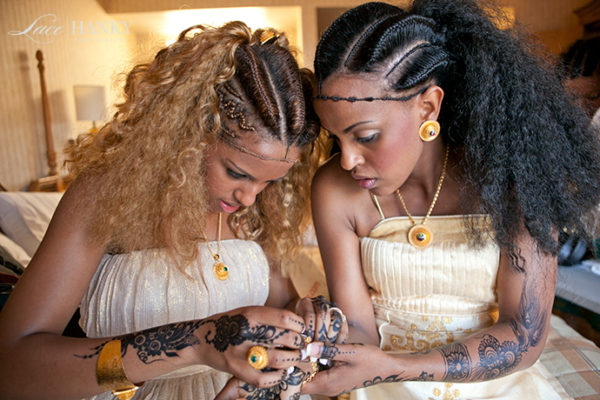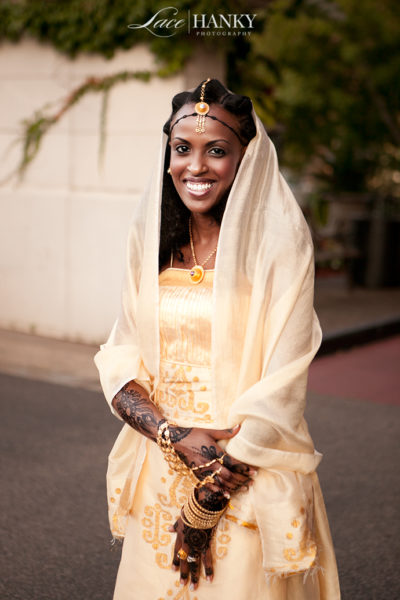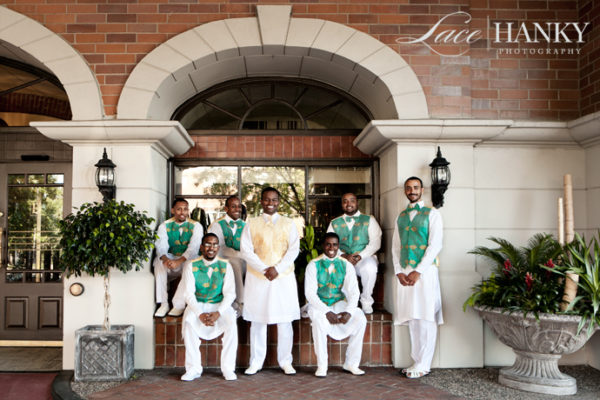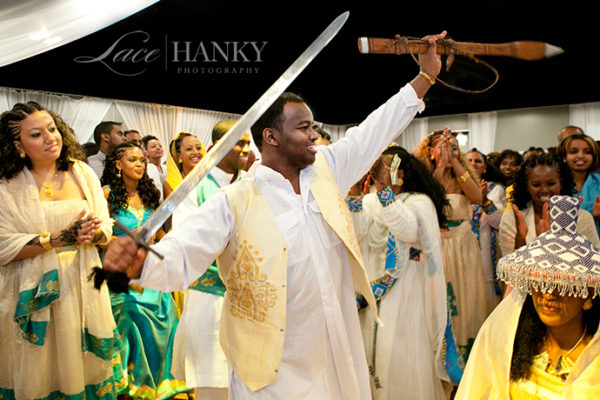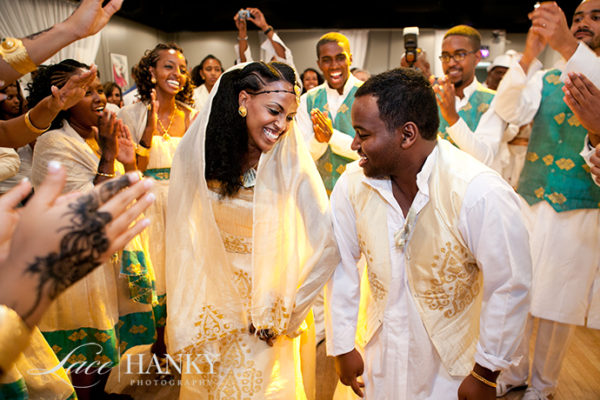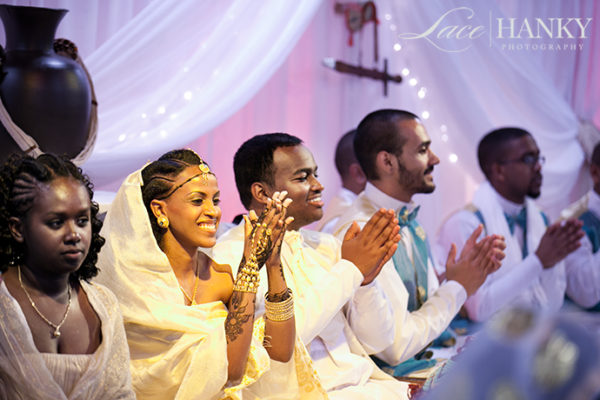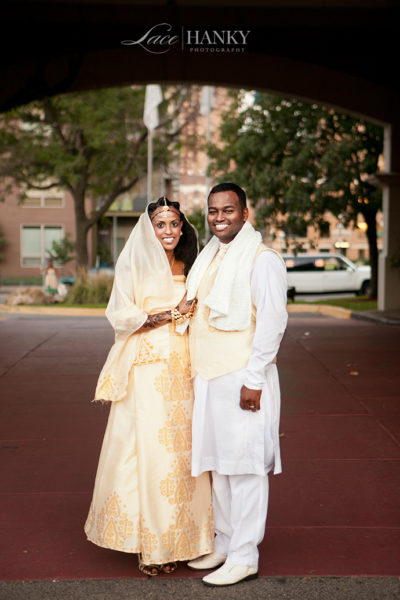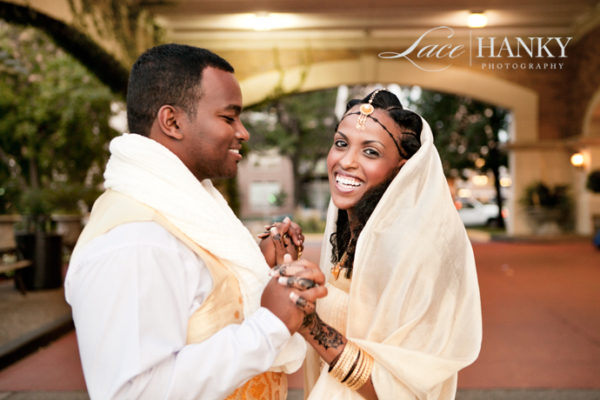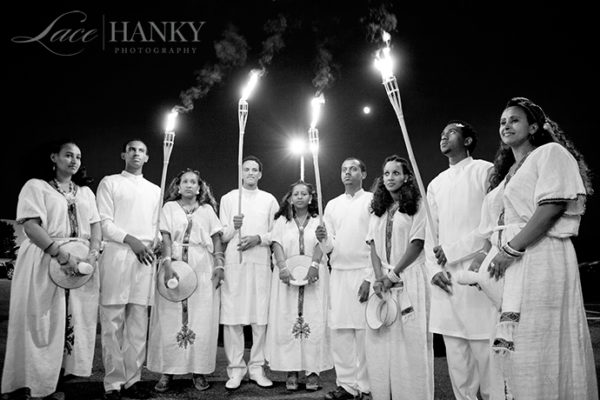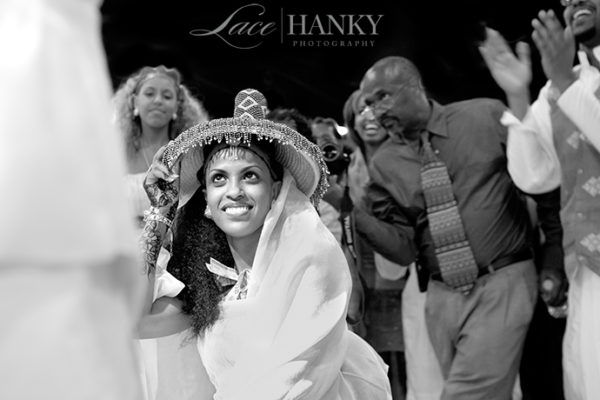 Vendors
Photography: Lace Hanky Photography
Venue for Getting Ready: Embassy Suites
Ceremony: Emmanuel Mennonite Church
Reception: Dancer's Studio
Decor: Family
Bride's Dress: Vera Wang – David's Bridal
Limousine: Gold1Limo
Florist: Flowers on the Park
DJ: Trinno Muzik
______________________________________________________________________________________
We love weddings as much as you do – get in touch for inquiries, inspiration & more!