I know I am not the only one who went "awww" at the sight of this nail art worn by Genevieve Nnaji while ago. Just looking at it makes you love her a little bit more.
I tried to recreate it (believe me I did), but I didn't quite get it right. So, I decided to recruit one of BN's favourite beauty enthusiasts  – ThatIgboChick (Chidimma Umeh) to get the job done.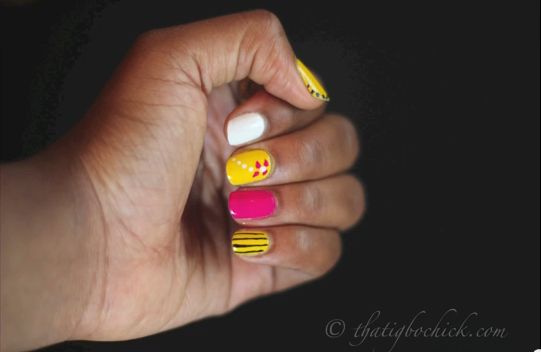 In the words of Chidimma, this tutorial was "just too cute" to pass up so she has created a special tutorial to show the rest of us who got it wrong, and haven't tried it yet, how to get this adorable look.
So ladies (and gentlemen; Just in case you couldn't resist and tried it in secret. Don't worry we wont tell), how did yours go? Be sure to tell us what you thought of the tutorial and if you tried it yourself.
Photo Credit: Instagram.com/Genevievennaji