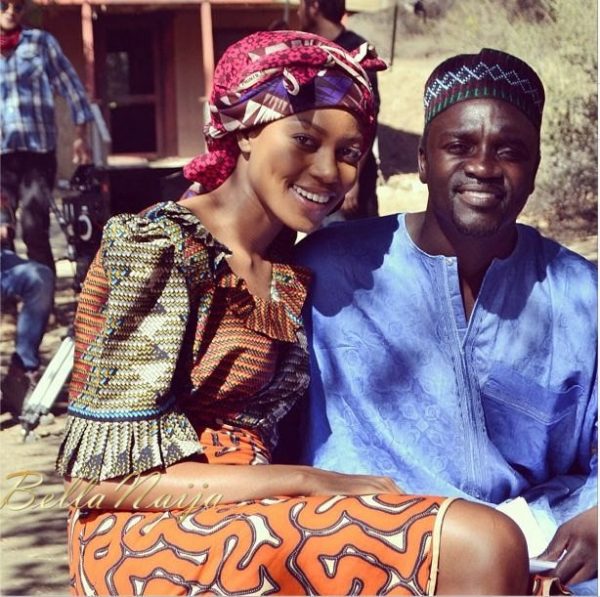 Yvonne Nelson is clearly over her public split with music star Iyanya, so has the Ghollywood star moved on to American superstar Akon?
File this under, So False.
But the 27 year old Ghanaian beauty and the 40 year old Senegalese-American singer looked like a perfect pair in native wear as they posed for the cameras on the set of a movie.
Yvonne who traveled to the USA earlier this month is currently filming a movie alongside Akon, Hollywood hunk Djimon Hounsou and Spartacus star Viva Bianca.
Details of the production has not been made known to the public, but it surely seems like a must watch when it's officially released.
Do you think Yvonne and Akon will make a good couple?