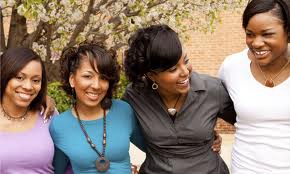 There's something a little bit weird about Hollywood. That sentence is a little misleading because it implies that I've got some inside information about the "stars" that live there, and I don't. I only know as much as you. What I mean is that there is something off about our interest in them. The moment we come to love them, we spend significant portions of our time thinking about their lives for them. We can't be blamed for loving them. In fact, how could we not, for they are all so loveable. Even though Kanye West, is socially awkward at best and a sociopath at worst, when seeing him in concert, all but his staunchest haters will be prone to screaming, "I LOVE YOU KANYE!" at least once before his two hours are up. The same principle applies to his lady love and Baby Mama, Kim Kardashian, whose current accomplishments can all be traced to a singular indiscretion with Ray J that most of us have seen. If we all accept that she is largely talentless, then why is it that her main show, Keeping up With the Kardashians, has aired more than 100 episodes, and will continue to air until at least 2015? While it would be easy to declare this a Western phenomenon, it isn't.
A brief trip to Linda Ikeji's blog is proof enough that we've caught the amebo bug here too. For example when Paul of P squared proposed to his girlfriend with two diamond rings, 215 commenters debated the 'why' of it.
We've become obsessed with them. We've imagined that by them appearing in that movie for two hours, or in that television show for 45 minutes every Tuesday, we've gained some sense of who they really are. They have become our brothers, sisters and distant cousins. They live with us, they travel with us. Everywhere we go, we carry these strangers along in our minds and in our hearts. They have become symbols to us. We idolise them to the point where they cannot possibly live up to our expectations. We demand sobriety, propriety, and  perfection from them. When they put on weight, we're there on the internet cursing them for being fat. And when they dress up, we're there at the edge of the red carpet screaming our corrections and questioning their judgement and taste. We expect that they stop living for themselves and live only for us, their adoring public.
For the most part they grin and bear it. They consider it part of the job that we know details of their lives that we really have no business knowing. They consider it part of the job that we're always there judging every move they make. We appoint them as our role models and hold them to the standards that we create, roles that they never agreed to fill. We become their overbearing and over protective parents, and they have to listen to us because we are their bread and butter.
It is no surprise that they rebel against us, like petulant children tend to do against their parents. The most recent and most relevant example of this is Miley Cyrus, who after a period of confusion has found the best way that she might bump and grind her way through the transition from her girl years to her adult ones. She's become her very own twerk team. While her twerking prowess is debatable, she more than makes up for it in enthusiasm. The signs that she would rebel were there long before she stuffed herself into her now infamous nude, chicken butt inducing bikini and simulated masturbation with a massive foam finger while twerking on Robin Thicke's crotch. Or before she swang naked on a wrecking ball and made out with a sledge hammer. Or before her tongue started spending more time outside of her mouth than it did inside it. When Miley was 15, she hardly ever went anywhere without a parent or guardian, and mostly kept to her wholesome girl next door image, but at 16 she was caught giving Adam Shankman, who was 44 years old at the time, a lap dance that one would expect from a seasoned dancehall queen. In the same year she released her third studio album, Can't Be Tamed. The lead single of the album was also called Can't be Tamed and featured lyrics like "I can't be tamed… I can't be blamed… I can't be changed… If you try to hold me back I might explode."
It's shockingly similar to the sentiments expressed by her leading single from her fourth studio album, Bangerz. In her song We Can't Stop, she croons, "It's our party we can do what we want to, it's our house we can love who we want to, it's our song we can sing what we want to, it's my mouth I can say what I want to." Do these not sound like points expressed when a teenager or young adult is rebelling? I never had the nerve to tell my parents all these things, but God knows I thought them in some way.
She isn't the first, and she won't be the last. Before her there was; Lindsay Lohan, who partied, drank, drugged and lied her way out of our good graces; Britney Spears, who went psychotic for a little while; Drew Barrymore, who was smoking cigarettes at 9, drinking alcohol at 11, smoking marijuana at 12, snorting cocaine at 13, and attempting suicide at 14; Macaulay Culkin (from Home Alone), was caught with marijuana and psychoactive drugs at in 2004 (He was 24); Haley Joel Osment (from the sixth sense) was found guilty of driving under the influence and drug possession when he was 18. It is somewhat natural that they rebel, as rebellion is often seen as a necessary step in identity formation.
If we didn't care as much about what they were doing, when they were doing it, and who they were doing it with, then chances are that when they did rebel, it wouldn't have been so extreme and the fall out wouldn't have been as big. The way I see it, the more pressure we put on them to conform, the greater the rebellion.
Some of us managed to get into heaps of trouble, when we encountered the expectations of an extended family and a small circle of friends, what more can we expect from these youngsters, who are loved by millions?
Photo Credit: keepingitrealwithangelaharris.blogspot.com
____________________________________________________________________________________________
Afam is the 23 year old man-child behind the blog: The Ramblings of a Madman. He's also the lifestyle and health editor of Voix Magazine. He is currently getting ready to start his Youth Corp. Long live Batch C! Follow him on Twitter @Afam20