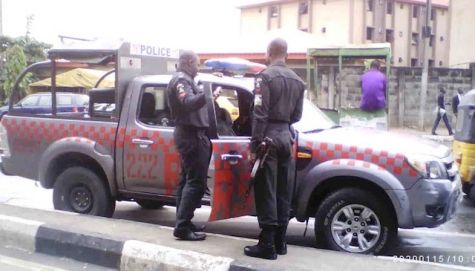 Protesting is the one thing students of the University of Lagos (UNILAG) won't plan to do.
The Federal Government and the Academic Staff Union of Universities (ASUU) are still debating on the demands by university lecturers.
Yesterday, Sahara Reporters posted some images of police vans stationed at the University of Lagos gate as well as inside the campus.
According to news agency, UNILAG students began mobilizing through social media late last week, inviting other students to join in a protest that would likely take place at the gate of the institution.
If you recall, in May 2012 students of the institution were very vocal about the change of the school's name to Moshood Abiola University. They took to the streets to protest against the decision by President Goodluck Jonathan.
Photo Credit: Sahara Reporters