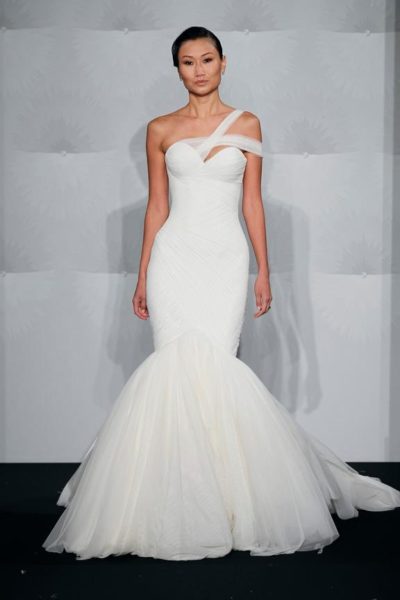 BN Bridal is back again – for all the sisters that love to show your shape, this collection is for you!
Mark Zunino's fall 2013 collection made for and sold exclusively at Kleinfeld Bridal's flagship store in New York City, is complete with stunning silhouettes – mostly strapless, mermaid dresses and ballgowns, corseted to create flattering figure 8s. Mark has been in the design business for 25 years, and his expertise is oh so evident.
On his inspiration for this collection, Mark says-
"I was inspired by my six year old niece's youthful imagination – the charming & wonder filled light in her eyes when I read her bed time stories is captivating and fascinating. I took this emotion and used it as my inspiration for the gowns. I found just one word to describe the design inspiration for my collection. I present … Beguiled."
Enjoy!
Runway Show via KleinfeldManhattan: See how they sparkle!
To purchase Mark Zunino's dresses, Visit Kleinfeld in NYC:
110 West 20th Street
New York, NY 10011
Between 6th and 7th Avenues | Call ahead: (+1)646.633.4300 to make an appointment.
______________________________________________________________________________________
We love weddings as much as you do – get in touch for inquiries, inspiration & more!