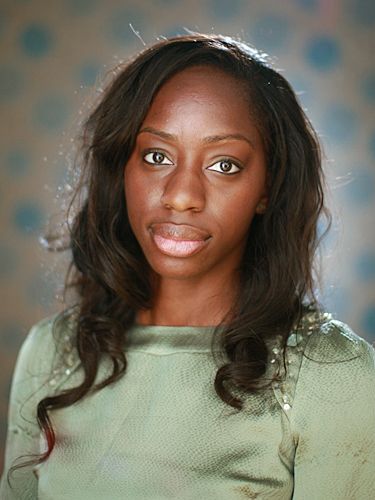 Move Back to Nigeria is a new series on BellaNaija. The aim is to encourage young and not-so-young professionals in the diaspora who are trying to make the decision of whether to move back to Nigeria. In collaboration with the brilliant team at MoveBackToNigeria.com, we hope to bring you a weekly interview with individuals who have successfully made the leap, considering the leap, as well as those who have tried it and realized it is not for them. The idea is to share their successes and their challenges as they made the decisions they did. A lot of Nigerians in the diaspora have questions about making a change at home in Nigeria. Many suggest really good ideas on how to make things better; others would like to contribute to making a difference back home but are just not sure where to begin.
Movebacktonigeria.com is the fastest growing online community of Nigerian professionals living, studying and working in diaspora.
Taking risks to explore opportunities is something not everyone can do and do successfully. Adenike Adeleye moved back to Nigeria to follow her dreams and now has a unique and interesting story to tell. Read on to hear her discuss her professional background, her big move to Nigeria and her life as an entrepreneur in the concrete jungle that is Lagos. We hope you enjoy the piece and we welcome you to share your move back stories with us.
Thanks for speaking to us. Can you tell us who you are?
My name is Adenike Adeleye and I'm the Co-Founder of a company called CityChops.com, an online food ordering site based in Lagos, Nigeria. I was born and raised in the UK and moved to Nigeria 3 years ago. Outside of work, my passions include traveling, shopping, cooking, and reading.
What did you study at University and what influenced your choice of university and degree?
I studied Economics, Politics, and International Studies at Warwick University. From a very young age I always excelled in school and so my parents really encouraged me to go to a university with a strong academic pedigree. My choice to study Economics was based on an early ambition to go into the field of finance and therefore to study a course that would give me strong analytical skills as well as the ability to look at the 'bigger picture', but also from a desire not to limit my options by solely studying finance.
Ok. So how did your career start?
I interned as an undergraduate as I saw that as the best route not only to experience the investment banking industry and therefore to truly decide that it was what I wanted to do but also to hopefully receive an offer or at the very least make my CV more attractive upon completing my degree. I joined both the Economics and the African & Caribbean Societies (ACS) at university and it was through the latter that I learnt about an organization called Sponsors for Educational Opportunity (SEO), which helps students from ethnic minorities to gain internships at leading investment banks and offers a strong training program as well as a continuous support system, which I still tap into to this day as an alumni. I had already started the interview process at a number of top firms but once I learned about the SEO program I applied to them as well and through them I interned at Morgan Stanley for the summer between my second and third year. At the end of my internship I was offered a full time position with Morgan Stanley, so I joined them as an analyst right out of university.
That's quite fortunate. What was your role as an intern and how would you describe the experience?
I had a great experience with Morgan Stanley. I worked in the investment banking division specifically within the general industrial group. My team specialized in advising on M&A and general corporate finance activity between companies in the industrial sector, which includes for example the automotive, aerospace, engineering, and renewable energy industries. I learnt a lot as an intern because Morgan Stanley really have a great training program and I was surrounded by some of the brightest minds out there for 10 weeks. They really allow you to get stuck in and experience what life as an analyst would be like. I didn't have to do a daily coffee run but I did have to spend a number of very late nights and weekends in the office!
Right! So what came next?
My big move to Nigeria: Seeing as I was born and raised in the UK, I started to get tired of the monotony of life there. I joined Morgan Stanley in 2007 so as you can imagine I worked through the first few years of the banking crisis and experienced a lot of friends and colleagues being made redundant. It was a pretty tough time to work through and a far cry from the hay days of huge deals and mega bonuses. In my third year at Morgan Stanley, I began to feel like I needed a new challenge, so I decided within that year that I wanted to move out of the UK and possibly switch industries as well. While growing up, I only had the opportunity to visit Nigeria twice; once when I was 8 and then again when I was 15, but the Christmas before I made the final move I went with some friends and had an amazing time. I had a number of friends that had already made the move back and after speaking to them and experiencing how life could be if I lived there I began to seriously consider making the move. As soon as I got back to London following my holiday to Nigeria I tapped into my network and put feelers out for any suitable roles. I thought it would take me a long while to find the right job but it only took me a few months to get an offer as I was introduced to an ex Morgan Stanley colleague who had just been hired to head up the Corporate Advisory department with Standard Chartered. I joined the team as an Associate and by July I had packed up my things and moved to Lagos.
Considering the fact that you had been to Nigeria very infrequently before your move, how did your family find the news?
My parents were supportive but shocked! Of their 3 children, I was the last child they expected to move to Nigeria. However, they were comforted by the fact that I wasn't just moving back, but I was moving back to a good job with a reputable organization. All of my nuclear family lives in the UK so my parents weren't exactly comfortable with the fact that I would be living by myself in Nigeria, but they eventually got over it.
Understandably… How then, did you transition into your new life in Nigeria?
Thankfully joining Standard Chartered gave me a pretty soft landing into Nigeria in the professional sense. I had a very similar role to my previous one at Morgan Stanley so it was relatively easy to settle in at work although the environment was completely different. I found colleagues to be much more friendly, informal and very interested in my story, which made the office a home away from home of sorts. Having not grown up here I felt it would be too risky to attempt to jump head first into trying to run my own business without getting the lay of the land so that's what my time at Standard Chartered offered me, as well as the opportunity to make friends and useful business contacts. The lifestyle change was not as easy for me however, as not only was I in a new country, I was living alone and we all know that Nigeria is not the easiest place to live in without help or support and the constant struggle with electricity, water and erratic drivers has given me a whole new appreciation for the things I used to take for granted. It has now been 3½ years since I moved back and I worked for Standard Chartered for 3 of those years before leaving to fully focus on CityChops.com.
What exactly prompted your exit from Standard Chartered?
I have always wanted to be entrepreneurial and while I worked at Standard Chartered I was trying to figure out what exactly I wanted to do and what gap in the market I could fill in a field that I am also passionate about. While working at the bank most of my time was spent at the office and I ate many of my meals there. I also found that it was difficult to get lunch delivered at the office without restricting yourself to one or two fast food restaurants in the local vicinity. The order may not be correct because the person at the end of the phone would find it difficult to understand my accent, my driver would get stuck in traffic so the food would arrive cold, I might send an office helper who would then use that time to run her own errands and my food would not arrive until I was on the verge of starvation. Suffice to say, it was a struggle! So, when a friend of mine, Co-Founder Deolu Kolade who also worked in banking and experienced the same struggles, came to me with the idea of CityChops.com during my second year at Standard Chartered it was a no-brainer for me that this could be something great. We worked on the concept for about 9 months before eventually launching in December 2012.
That's admirable and certainly brave to leave a 'cushy role' for the ups and downs of running a business. Can you tell us what your experience has been so far?
Nigeria is not an easy place to work in let alone run your own business so it has been a challenging experience for me thus far. The most difficult thing for me has been trying to understand the different mentalities of people and their approaches towards professionalism and doing business. It has also been difficult getting people to understand the need for quality customer service and we strive to impress upon our restaurant partners the importance of this in terms of customer retention as well as customer acquisition given one bad experience can lose you not only that customer but the tens of others that the person shares that experience with! I've found that people are much more accepting of a standard of service that they would be appalled at outside of Nigeria and with this kind of attitude it is no wonder nothing changes. At CityChops.com we encourage our customers to provide feedback on their experiences with our restaurant partners in the form of reviews that are visible to all that you can leave on the site once you place an order. Our hope is that this information, positive or not, could start to shape the way restaurants and other service based industries do business moving forward.
So what exactly does CityChops do?
CityChops.com is an online food ordering site, currently listing about 40 plus restaurants based in Lagos. It allows consumers go online, search for their preferred restaurant and place their orders with the option of delivery or collection. Consumers can also call the hotline numbers or tell us their orders via Blackberry Messenger. Restaurants are constantly being added to the platform and we expect to see 200 plus restaurants in the coming year.
Logistically, how have you been able to handle the different facets of running a business?
I have come to realize that for me in business there's no such thing as being the owner and not getting your hands dirty with all facets of the work. If I want my company to be a reflection of me and the standard of service that I would like to receive, then now is the time for me to get fully involved in the training management and recruitment. Now is the time to engender the culture that will prevail as the company grows. At the early stages of the company, both of us Co-Founders did a lot of things ourselves; we took orders ourselves, we dispatched delivery personnel ourselves, we even did some of the deliveries ourselves, and these are positions that we are currently hiring into now. This way, I can impress upon new hires how I want the job to be done and how I know it can be done simply because I have done it myself.
Your business must depend on very reliable internet, how has that been?
Our internet has been very reliable and by the grace of God we haven't had any challenges, but since we are an internet based company, reliable internet has been more of an issue for some of our customers. We find that during the week a lot of customers are ordering from work and have their work internet service to use but on the weekends when people may not have access to such reliable internet services, the ratio of phone versus internet orders goes up towards more phone orders. We are working on different ways to make ordering a lot easier, where customers don't have to depend solely on internet access.
Ok, can you tell us some of the positive aspects of running CityChops so far?
The positives have not only been living the dream in terms of actually doing something that I am passionate about, but also all the positive feedback I get from people concerning the service that we provide and we are very grateful for all the word of mouth recommendations we receive. I have absolutely no regrets about moving back and doing what I do. Whilst I feel at home in Nigeria, not having the friends I grew up with or my nuclear family around me is tough and so I try as much as I can to get back to London to share special occasions with them. Personally, I am here to stay.
On a final note, what words of advice do you have for anyone considering making the move back to Nigeria?
For anyone thinking about making the move back to Nigeria, I would say, think long and hard about the decision. Do not be swayed by the tales you hear of this or that person that has moved back and is making millions of Naira, but be very realistic about your expectations. I would also deter people from being swayed by the glitz and glamour of Nigeria at Christmas time because living here full-time is a whole different ball game. Whilst my decision to move was based on my Christmas visit, if I didn't have a strong network of friends to consult that had already made the move or if I hadn't already decided to leave London, I wouldn't have moved so quickly.
Nigeria is an amazing place to be with a wealth of opportunities, but one has to be pragmatic and take a long-term view on your life plans. You may have to take a pay cut and you may not get your dream package or live in your dream location but the ends may well justify the means.
Thanks for your time and best wishes moving forward.
_____________________________________________________________________________________________
The primary objective of MoveBackToNigeria.com is to connect Nigerian professionals with various opportunities in Nigeria, ranging from recruitment drives to information & support regarding relocation processes, financial & tax advice and much more. Move Back To Nigeria also features social interest topics such as what's on, where to live, how-to survival tips and so on. Consistently engaging with and featuring Nigerian professionals in weekly  interviews, Move Back To Nigeria regularly publishes social interest articles relevant to the general public. Everyone is welcome to their online discussions & fora and you are invited to air your views & suggestions on the topical and trending matters section.