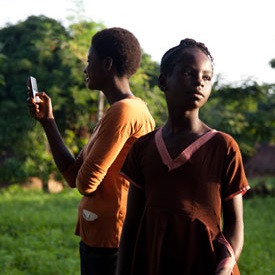 In today's Nigeria, mobile devices have been blamed for the dwindling reading culture amongst our youths. People say mobile phones are distracting and go to great lengths to discourage its use amongst youths.
However, some developers have created a mobile reading app called Okadabooks that looks to make books and other educational resources available on … drum roll … mobile devices. This is a similar idea to "Opon Imo" (read that article here) featured in March on BellaNaija. But rather than making specialized e-readers like Opon Imo, the app makes use of already existing mobile devices such as phones and tablets.
Basically, anyone with any android device can download the app (click here to see the app) and start reading thousands of books including classics from Alice In Wonderland to Chimamanda Adichie's Americanah. The library also includes free past JAMB/SSCE question papers with answers. The app launched on the Google playstore on July of 2013 and so far has close to 3000 users and over 7500 books in its library.
***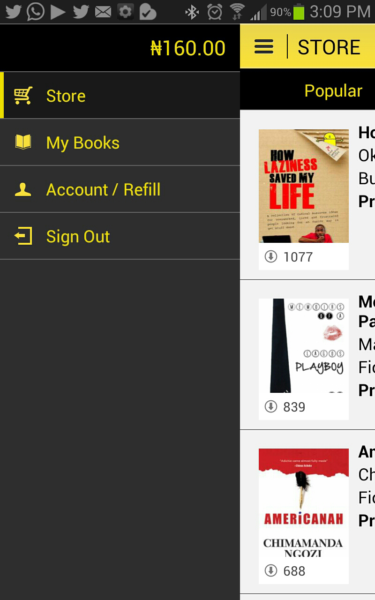 This sounds like a good idea. However, some argue that utilizing a software app approach may be ineffective . For one thing, the majority of Nigerian youths use Symbian or Blackberry phones, but Okadabooks only works on Android devices. Also, there is the screen size limitations on phones that might make it hard or non-conducive for readers to read for long period of time. Not to mention that most Nigerian educational institutions have made a covenant (*notice what we did there?*) to ban phones in classrooms.
On the flip side, there are more and more affordable android phones flooding the Nigerian market daily. New phones as cheap as N10,000 with full android functionality can be gotten easily across Nigeria. Also, if books such as Chinua Achebe's 'Things Fall Apart' are readily accessible to Nigerian youths without them having to go to bookstores, there is a chance they might read more.
At the end of the day, arguments can be made for and against this idea. What is your take? Do you think the putting of books on phones will get more Nigerians reading? And how does it compare with the Opon Imo initiative? Please give reasons for your opinion.
Photo Credit: Kristian Buus