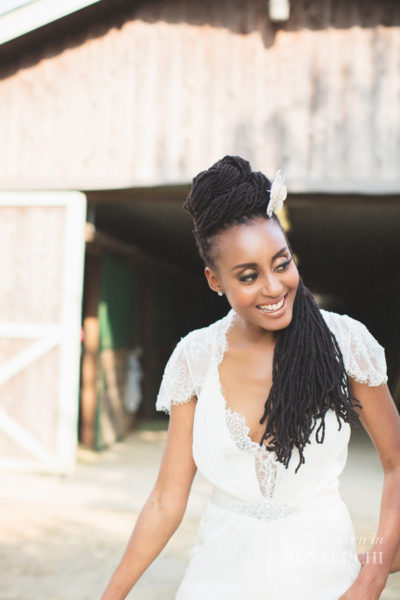 Locked and lovely, natural and beautiful! This shoot, featured in the new issue of Munaluchi Bridal Magazine is all is all that and more – it features rich plum tones and earth tones, high end bridal fashion from Jenny Packham and edgy dresses from Nigerian designer Tsemaye Binitie.
Hear from the Munaluchi Bridal team on their inspiration for the shoot –
Sometimes the best inspiration for your wedding comes from editorial or stylized shoots. One thing we know for sure, is that if you are wearing your hair natural, there is never enough inspiration. So in our latest issue, we decided to feature several natural hair models with various natural hair types. With this shoot in particular, we were looking to focus on beauty, and partnered with Carol's Daughter to style the model's hair.

A while back we held a Natural Beauty Contest on Facebook, in which the entrants had to upload an image of themselves, and tell what it means to be a natural beauty. The results were outstanding. Hundreds of gorgeous natural beauties entered and in the end, only a handful of finalists were selected. Then we left the voting to the public. With the most number of votes, the winner was professional actress and model, Esosa Edosomwan (www.esosae.com). She was the most humble and gracious model, and we had a blast photographing and styling her for this fashion and beauty editorial.

We were inspired by the simple and natural beauty of the farm, and it served as the perfect backdrop while contrasting perfectly with the high-end bridal gowns from Jenny Packham and edgy evening wear from Nigerian designer, Tsemaye Binitie. For beauty, celebrity makeup and hairstylist Mann Nance (www.MannAtWork.info), incorporated rich plum tones and earth tones. Esosa's hair was styled using Carol's Daughter hair products provided  exclusively for the shoot. It's natural, it's bold, and it's beautiful.
Enjoy these stunning images courtesy of Lilian Haidar and if you haven't already, pick up a copy of the latest issue HERE!
See more on Munaluchi: https://munaluchibridal.com/?p=37330 !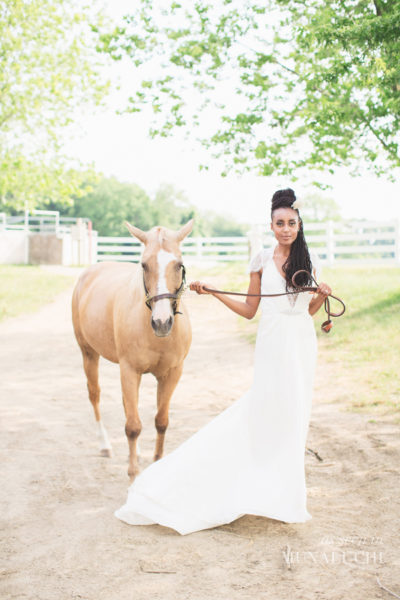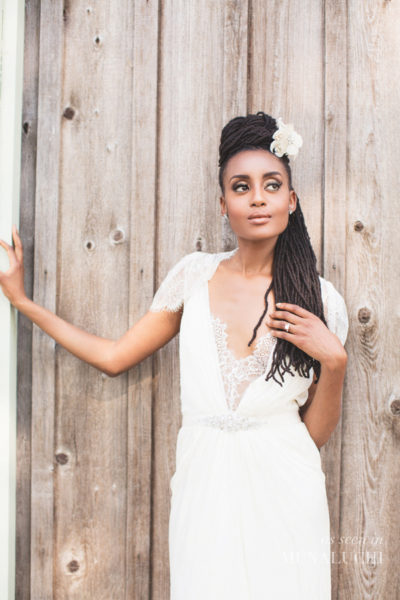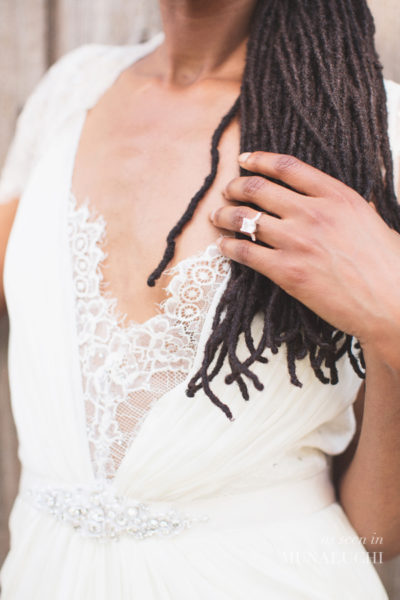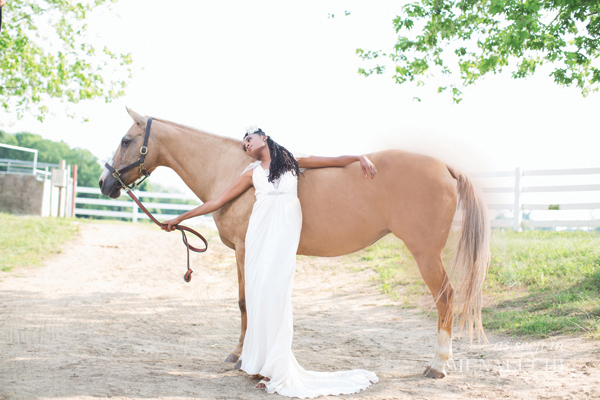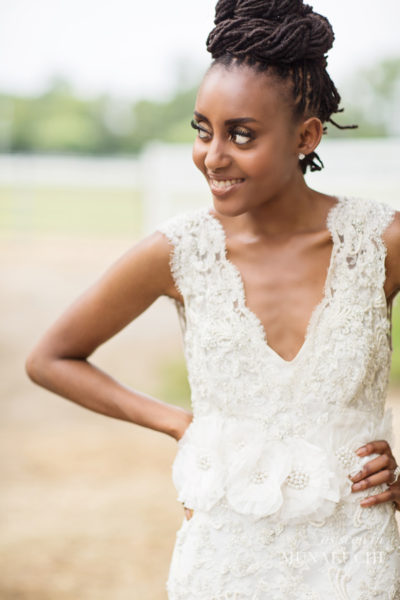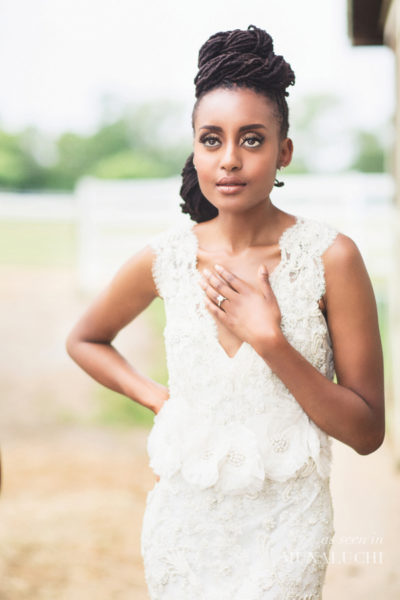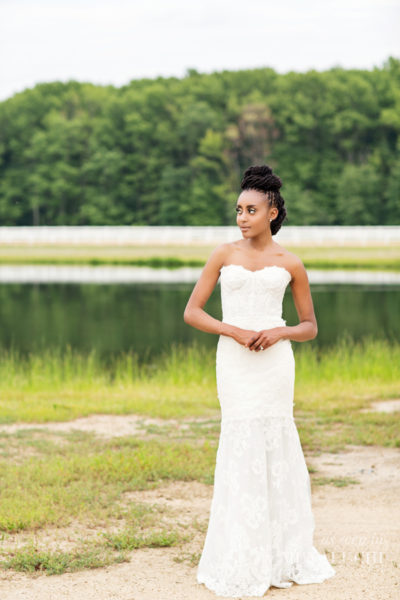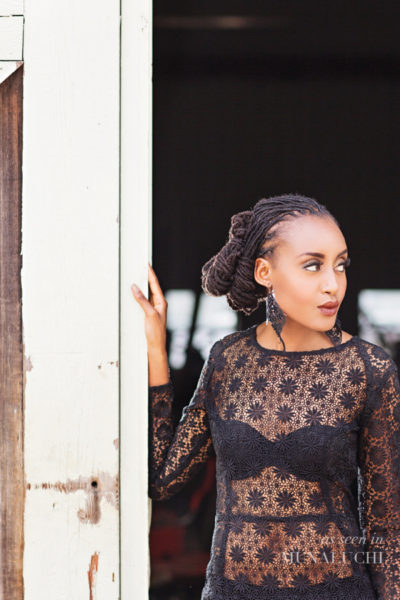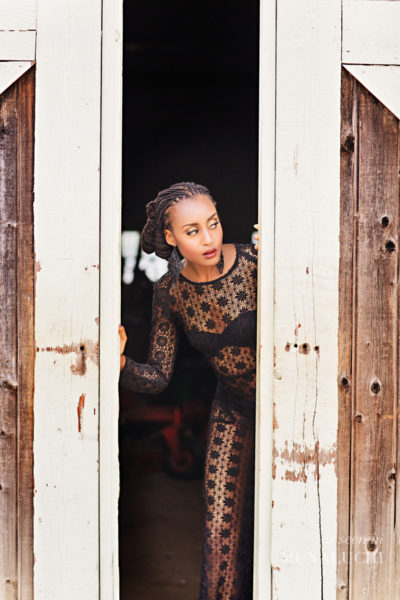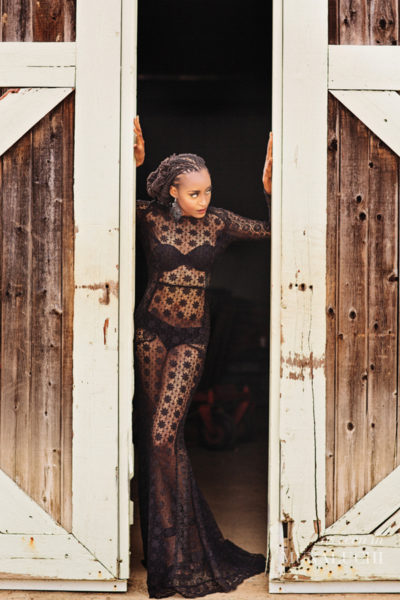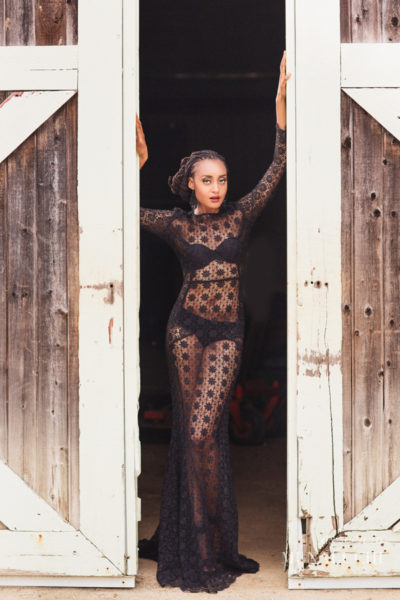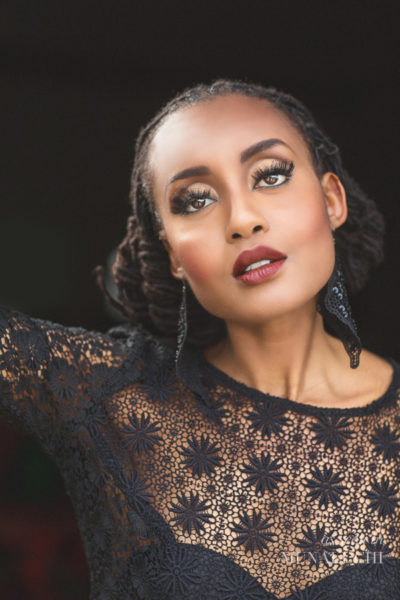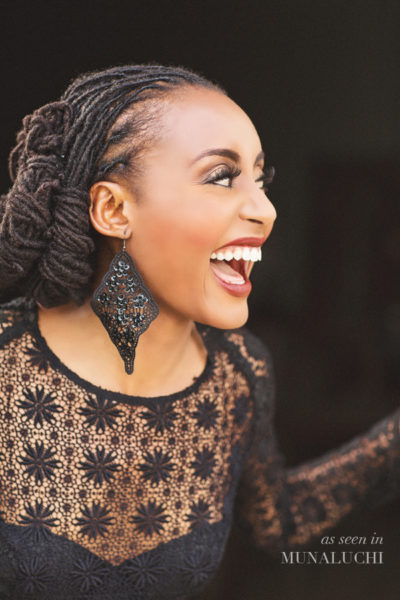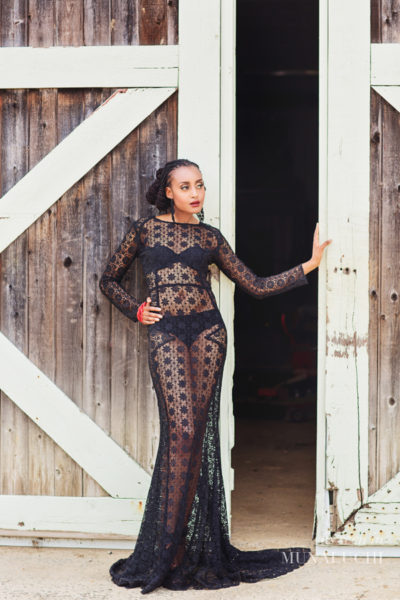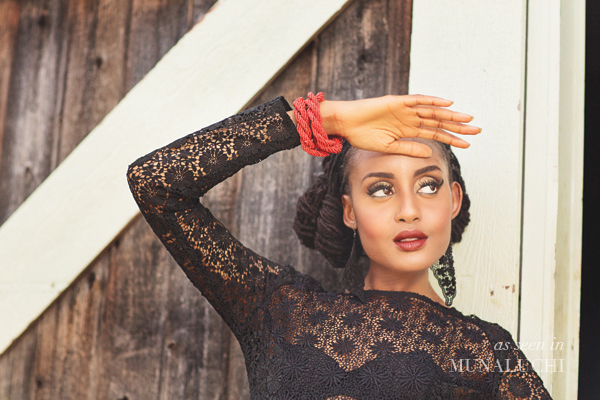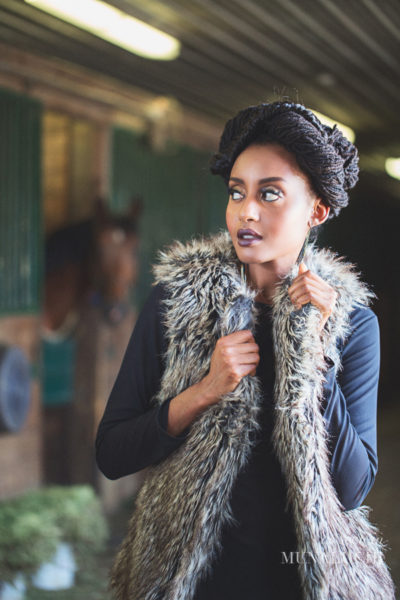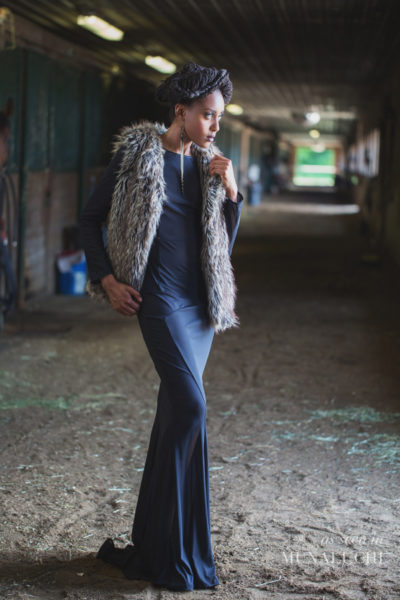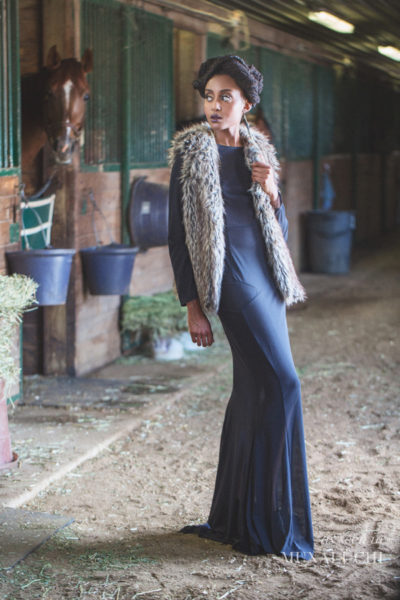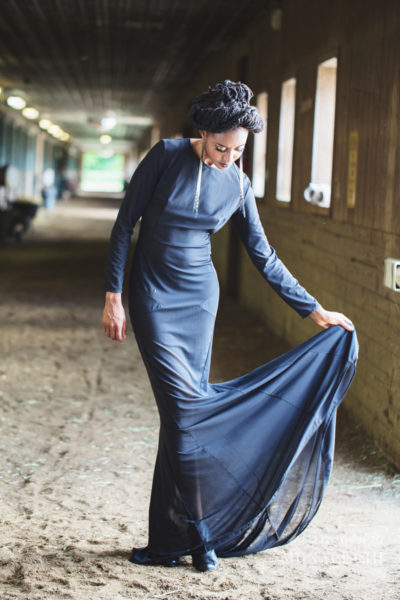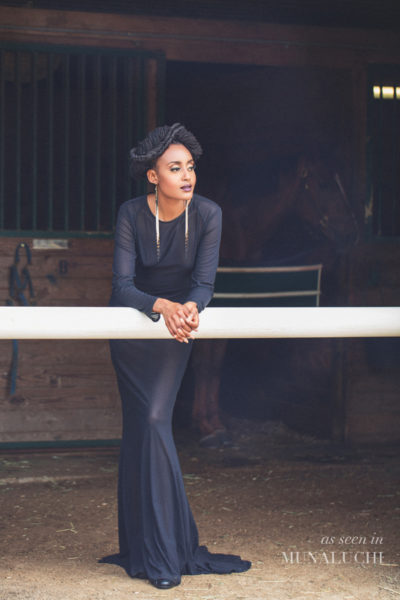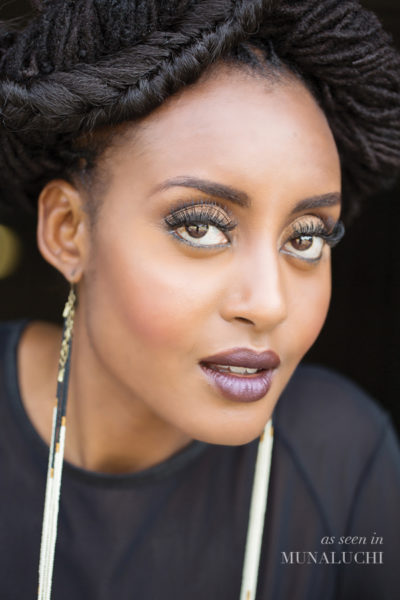 Vendor Credits
Photography: Lilian Haidar – www.lilianhaidar.com
Hair and Makeup: Mann Nance –  http:/www.MannAtWork.info
Styling: Eronmwon Balogun  – www.munaluchibridal.com
Assistant Stylist: Chioma Chinweoke –  www.munaluchibridal.com
Model: Esosa Edosomwan  – www.esosae.com
Black Dresses: Tsemaye Binitie   tsemayebinitie.com
Bridal Gowns: Jenny Packham courtesy of Mark Ingram Atelier –  www.markingramatelier.com
Jewelry: Garvey Lundy –  www.garveylundy.com
Hair Accessories: Desla Couture – www.deslacouture.com
Location: Westampton Farms
Hair products courtesy of Carol's Daughter – www.carolsdaugther.com
______________________________________________________________________________________
We love weddings as much as you do – get in touch for inquiries, inspiration & more!