We guess we are all excited about the weekend. Are the weeks getting longer or what? Anyway, thankfully we are here to make your weekend even more special with our Movies This Week.
The weekend should be fantastic as Tripican.com brings you five (5) new topnotch movies coming out today as well as other movies you would love to see.
Log on to www.tripican.com and enjoy discounted ticket prices, advance bookings and the convenience of avoiding long ticket queues at the movie theatre. You can't get this offer anywhere but on tripican.com.
Feature Movie: Captain Phillips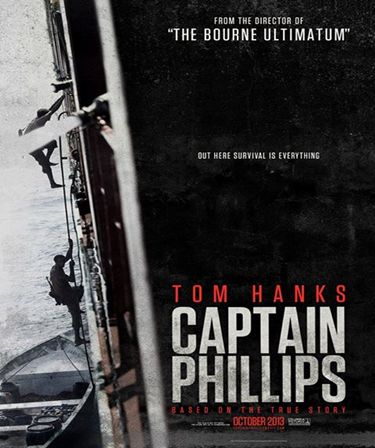 Genre: Biography|Crime|Drama|Thriller
Starring: Tom Hanks, Barkhad Abdi, Barkhad Abdirahman, Faysal Ahmed
Synopsis: The true story of Captain Richard Phillips and the 2009 hijacking by Somali pirates of the US-flagged MV Maersk Alabama, the first American cargo ship to be hijacked in two hundred years.
Watch the Trailer
Genre: Comedy
Starring: Ramsey Noah, OC Ukeje, Ali Nuhu,Gold Ikponmwosa
Synopsis: Confusion Na Wa is a social comedy drama that traces the lives of a disparate group of individuals as their paths cross over the course of one day. Their result is a story of lust, infidelity, friendship, revenge, heartbreak and confusion.
Watch the Trailer

Genre: Comedy|Drama
Starring: Mark Ruffalo, Tim Robbins, Gwyneth Paltrow, Josh Gad
Synopsis: On the surface Adam (Ruffalo), an over-achieving environmental consultant, Mike (Robbins), a long-married small-business owner, and Neil (Gad), a wisecracking emergency-room doctor, have little in common. But all are in different stages of dealing with addiction.
Watch the Trailer

Planes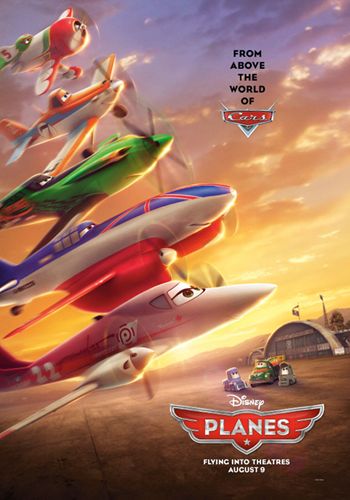 Genre: Adventure|Animation|Comedy|Family
Starring: Carlos Alazraqui, Dane Cook, Stacy Keach, Brad Garrett
Synopsis: A crop dusting plane with a fear of heights lives his dream of competing in a famous around-the-world aerial race.
Watch the Trailer

Genre: Action
Starring: Olu Jacobs, Patience Ozonkwo, uliet Ibrahim, Yemi Blaq
Synopsis: There was a general plan by Senator Ivan (Olu Jacobs) and his cabal of power hungry men to subvert the Nation and eventually take over the leadership. A Biological weapon was imported to terrorize the nation so that the masses would cry for the return of the military. When the canister was hijacked suddenly, it became a rat race, as senator Ivan recruited the services of his arch enemy and a political thug, Prince (YemiBlaq) and the State Counter Terrorism Unit headed by Ms. Jane (Patience Ozokwor) to retrieve the canister from Felicia a young girl abused by Senator Ivan driven by vengeance and not minding the cost…
Watch the Trailer

Genre: Music
Starring: Josh Holloway, Laz Alonso, Josh Peck, Caity Lotz
Synopsis: Battle of the Year attracts all the best teams from around the world, but the Americans haven't won in fifteen years. Dante enlists Blake to assemble a team of the best dancers and bring the Trophy back to America where it started.
Watch the Trailer

Gravity


Genre: Drama, Sci-Fi, Thriller
Starring: Sandra Bullock, George Clooney, Ed Harris, Orto Ignatiussen
Synopsis: A medical engineer and an astronaut work together to survive after an accident leaves them adrift in space.
Watch the Trailer

R.I.P.D (Rest In Peace Department)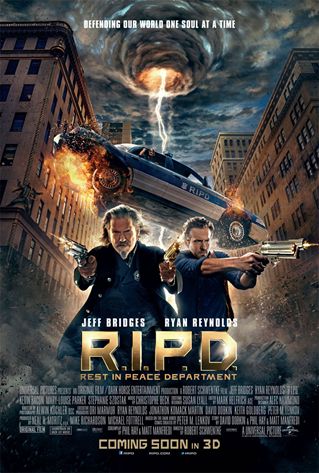 Genre: Action, Comedy, Crime, Fantasy
Starring: Ryan Reynolds, Jeff Bridges, Mary-Louise Parker, Kevin Bacon
Synopsis: A recently slain cop joins a team of undead police officers working for the Rest In Peace Department and tries to find the man who murdered him
Watch the Trailer

Genre: Action Adventure|Drama|Fantasy|Mystery|Romance
Starring: Lily Collins, Jamie Campbell Bower, Robert Sheehan, Jemima West
Synopsis: When her mother disappears, Clary Fray learns that she descends from a line of warriors who protect our world from demons. She joins forces with others like her and heads into a dangerous alternate New York called Downworld.
Watch the Trailer

Genre: Comedy
Starring: Paula Patton, Taye Diggs, Jill Scott, Djimon Hounsou
Synopsis: Pledging to keep herself from being the oldest and the only woman in her entire family never to wed, Montana embarks on a thirty-day, thirty-thousand-mile expedition to charm a potential suitor into becoming her fiancé.
Watch the Trailer

Genre: Action|Adventure|Western
Starring: Johnny Depp, Armie Hammer, William Fichtner
Synopsis: Native American warrior Tonto recounts the untold tales that transformed John Reid, a man of the law, into a legend of justice.
Watch the Trailer

Runner Runner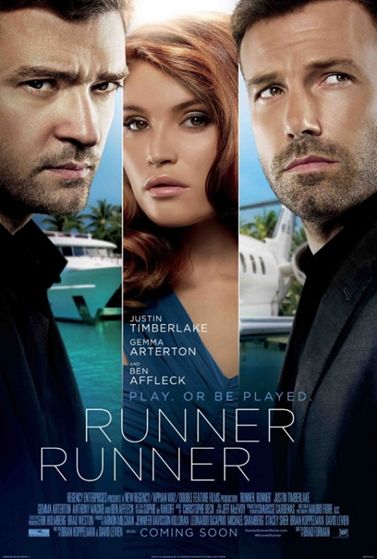 Genre: Crime|Drama|Thriller
Starring: Ben Affleck, Justin Timberlake, Gemma Arterton
Synopsis: When a poor college student who cracks an online poker game goes bust, he arranges a face-to-face with the man he thinks cheated him, a sly offshore entrepreneur.
Watch the Trailer

Genre: Drama
Starring: Rukky Sanda, Ini Edo, Ramsey Noah, Monalisa Chinda
Synopsis: The movie follows the love story of three couples; how they are able to go through heartbreak and non intimacy.
Watch the Trailer

2 Guns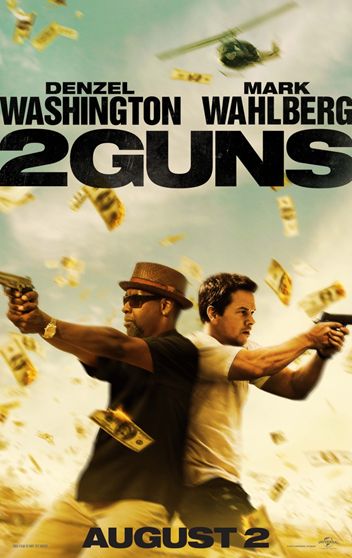 Genre: Action|Comedy|Crime
Starring: Denzel Washington, Mark Wahlberg, Paula Patton
Synopsis: A DEA agent and a Naval Intelligence officer find themselves on the run after a botched attempt to infiltrate a drug cartel. While fleeing, they learn the secret of their shaky alliance. Neither knew that the other was an undercover agent.
Watch the Trailer

The Smurfs 2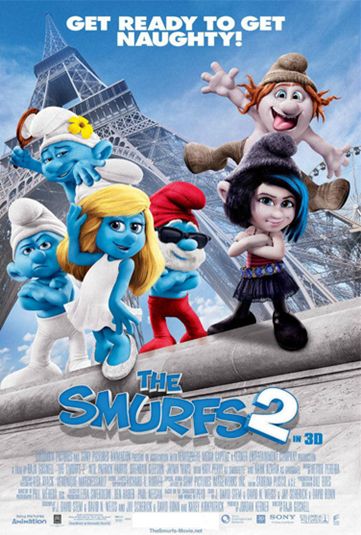 Genre: Animation
Starring: Hanz Azaria, Neil Patrick Harris, Jayma mays
Synopsis: The Smurfs team up with their human friends to rescue Smurfette, who has been kidnapped by Gargamel since she knows a secret spell that can turn the evil sorcerer's newest creation- creatures called the Naughties- into real Smurfs.
Watch the Trailer


Buy movie tickets now on www.tripican.com.
Movie Ticket Pricing (Genesis Deluxe Cinemas):
                                                                     Adults                                                                         Children/Students
Mondays:                                                          N950.00                                                                                 N950.00
Tuesdays (Before Noon):                          N450.00                                                                                 N450.00
Tuesdays (After Noon):                             N1,450.00                                                                             N700.00
Wednesdays:                                                  N550.00                                                                                  N550.00
Thursdays:                                                      N950.00                                                                                  N950.00
Fridays:                                                             N1,450.00                                                                              N700.00
Saturdays:                                                        N1,450.00                                                                              N950.00
Sundays:                                                           N1,450.00                                                                              N950.00
3D:                                                                        N2,450.00                                                                              N2,450.00
2D:                                                                       N1,950.00                                                                               N1,950.00
Movie Ticket Pricing (Silverbird Cinemas):
                                                                   Adults                                                                  Children/Students
Mondays:                                                         N1000.00                                                                          N500.00
Tuesdays:                                                        N1000.00                                                                           N1000.00
Wednesdays:                                                  N1000.00                                                                           N500.00
Thursdays:                                                      N1000.00                                                                           N500.00
Fridays:                                                            N1500.00                                                                            N1000.00
Saturdays:                                                       N1500.00                                                                            N1000.00
Sundays:                                                         N1500.00                                                                             N1000.00
3D:                                                                      N2000.00                                                                             N2000.00
For more information please visit www.tripican.com