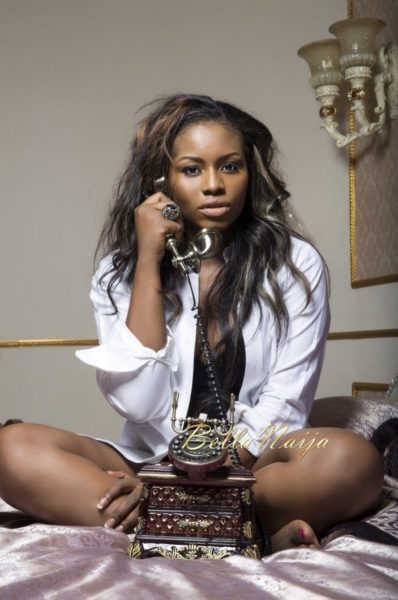 Say hello to the pretty Ms. Liz Yemoja!
The TV personality is ready and set to take over the Nigerian media world and become one of the biggest names on television.
The Ondo state beauty first caught our eyes when interviewing celebrities for her show on Youtube. She later secured a gig as a host for Channel O and co-hosted the The Magazine Show on Ben Television for 3 years.
Looking to explore her opportunities in Nigeria, she left the UK. Ever since, she has hosted a couple of events, TV shows, and launched her Glam Eyelashes range.
With so many media personalities, how does she intend to rise above the best? She tells BellaNaija Movies & TV that "I've worked so hard on my craft, and I will never stop. I love it way too much. And I thank God always."
She recently had a uber sexy photoshoot and we have to say the theme is quite refreshing.
Check it out!
You can keep up-to-date with Liz Yemoja by following her on Twitter @LizYemoja or check out her website www.LizYemoja.com
Credits
Photography: Ahamefuna Ebeleme
Artistic Director/Stylist: Ifan Ifeanyi Michael – @ThinkIfan
Make-up: Ifeanyi Godspower for IferiBeauti
Hair: Stylnext Salon Location: Life Master Furniture, Lagos
Outfits: Suchille Clothings | Pearl 11 30
Jewelry: LeReve Pieces
Watch the TVC for Liz' Glam Eyelashes range which premiered online in December 2012.