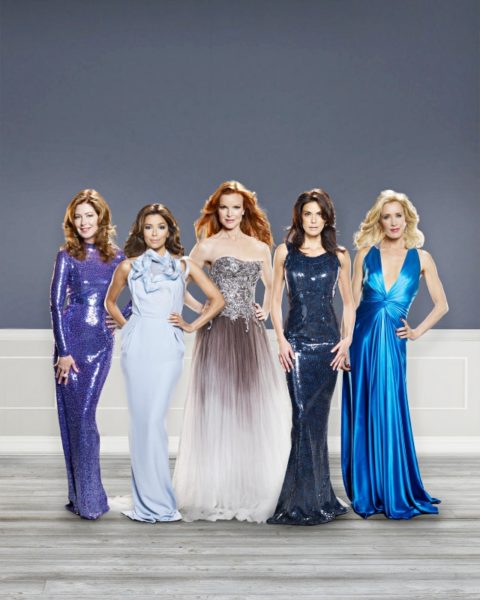 Whoop, Whoop! It's going to be juicy.
BellaNaija Movies & TV can confirm that Mo Abudu's Ebony Life TV will debut the African version of the hit American TV series Desperate Housewives in 2014.
Ebony Life TV recently signed a co-production deal for the African version of the series.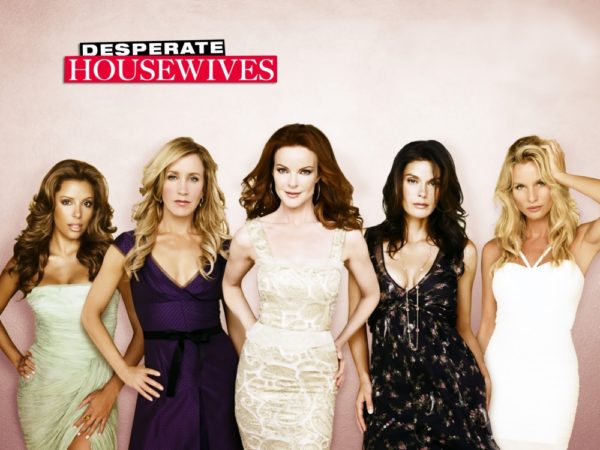 If you are a fan of the show, then you know what it is all about but if you are new, we'll help you catch up. The series follows the lives of a group of women as seen through the eyes of a dead neighbour (Mary Alice played by Brenda Strong) who committed suicide in the very first episode.
The storyline covers 13 years of the women's lives over eight season, as they worked through domestic struggles and family life, while facing the secrets, crimes and mysteries hidden behind the doors of their – at the surface – beautiful and seemingly perfect neighbourhood.
The abc series was created by Marc Cherry and stars Teri Hatcher, Felicity Huffman, Marcia Cross, Eva Longoria and Vanessa Williams.
The co-production deal with EbonyLife TV will feature an African cast, set in Lagos, Nigeria, where it will also be shot,  airing in 44 countries within the African continent.
CEO of Ebony Life TV, Mo Abudu says "We are going to make it relevant, number one, by using local talent — talent that our viewers will know and love; two, we are going to work with local stylists, local fashion designers, local interior designers. We are going to give the stories an African flavour. We will localize it, because there's nothing the West has that Africa doesn't have. We love, we fight, we kiss and we make up. We like all the good things in life. There's good and there's evil globally. So all those human interests, those things that appeal to you, believe me, appeal to us also."
The series has had four South American versions: one for Argentina, one for Colombia and one for Brazil as well as a remake in Turkey.
The Nigerian series will feature an African cast of new emerging and established talents and will be filmed at Adiva Estates, a gated development along the Lekki Expressway, developed by ARM. This location has been identified as Africa's own "Wisteria Lane".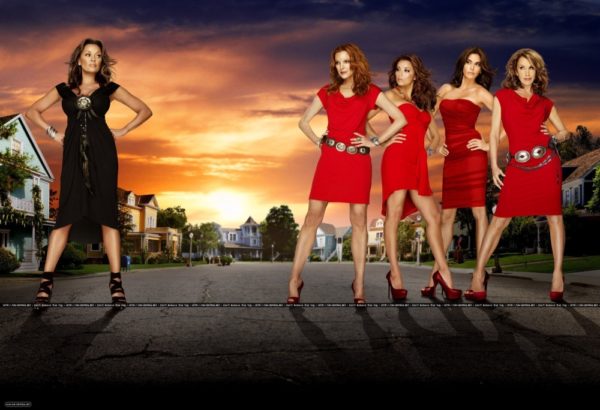 Production will closely follow the format and storylines of the original US version, with a uniquely Nigerian flavour. And to ensure the series retains its international appeal but with an African soul, EbonyLife TV will be working with DO.ii designs and Agatha Interiors on furniture design for the Desperate Housewives Africa sets
On dressing of talent, EbonyLife TV will be partnering with stylist Veronica Ebie-Odeka of Vane-Style and major Nigerian designers to include Bridget Awosika, Ella & Gabby, Jewel By Lisa, Kareema Mak, Lanre DaSilva- Ajayi, Meena, Me-Li, Needle Point, Odio Mimonet, Phunkafrique, Toju Foyeh and many more.
Now the question we all want to know, who will play the famous characters?