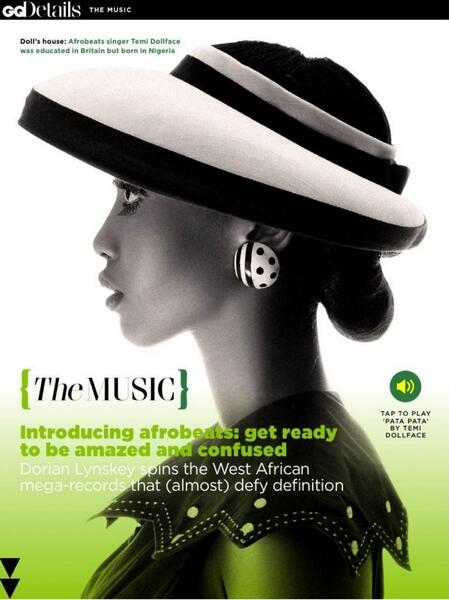 African music is soaring to new heights on a daily basis.
On Wednesday 30th October 2013, British GQ (Gentlemen's Quarterly) released its 25th Anniversary Issue, with American pop star Rihanna on the cover.
And guess who is also featured in the issue? It's "Pata Pata" songstress Temi Dollface.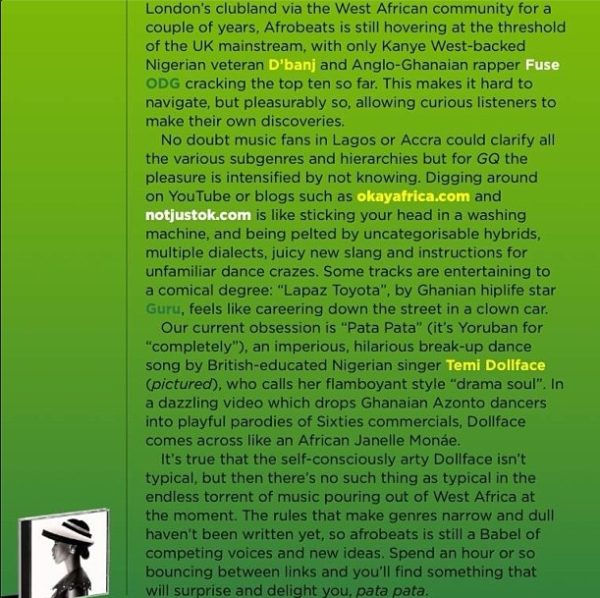 For the music section of the magazine, the editors spotlight West African mega records.
Here's what the magazine says about Temi;
"Our current obsession is "Pata Pata" (it's Yoruba for "completely"), an imperious, hilarious break-up dance song by British-educated Nigerian singer Temi Dollface, who calls her flamboyant style "drama soul".

In a dazzling video which drops Ghanaian Azonto dancers into playful parodies of sixties commercials, Dollface comes across like an African Janelle Monáe.

It's true that the self-consciously arty Dollface isn't typical in the endless torrent of music pouring out of West Africa at the moment. The rules that make genres narrow and dull haven't been written yet, so afrobeats is still a Babel of competing voices and new ideas. Spend an hour or so bouncing between links and you'll find something that will surprise and delight you. pata pata"
Also featured in the magazine are Nigerian music superstar D'banj, Anglo-Ghanaian rapper Fuse ODG and Ghanaian hiplife star Guru.
Temi's photo was shot by Nigerian photographer Lakin Ogunbanwo.
****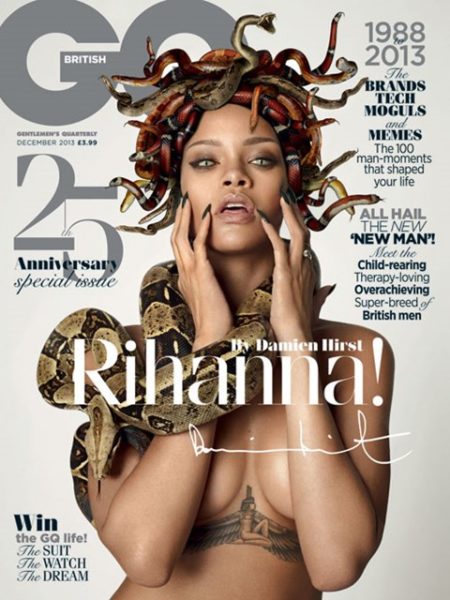 For their 25th Anniversary issue, the British GQ team looked to one person to grace its cover – Rihanna.
Damien Hirst who shot the cover and spread, gave the American pop star an artistic look with a Medusa-inspired crown of snakes.
Leaving nothing to the imagination in the editorial spread, Rihanna is seen playing with snakes and sporting vampire fangs.
Photo Credit: instagram.com/temidollface | gq-magazine.co.uk | instagram.com/badgalriri