Beautiful day, beautiful couple! This colourful BN Spectacular Wedding is sure to brighten your week. Japari and Zachary are a cute couple and we're elated to share their wedding with you.
How They Met
We've known each other since 2007, always playing cat and mouse games and making excuses for why we couldn't be together. Last year, we decided to give it a serious shot. Our only regret is that we should have gotten together sooner!
The Proposal
He proposed on New Year's Day 2013, in Orlando. I was just bawling my eyes out, he had to remind me to say "Yes!"
Advice for Other Couples
Don't sweat the small stuff. You're marrying the love of your life, every other wedding detail pales in comparison.
_____________________________________________________________________________________________
The white wedding was a bright and beautiful affair – yellow and tangerine were the colours of the day. The bride looked so elegant in her ball gown with an embellished sash and cap sleeves. The groom was oh so dapper by her side in a grey and black suit. The couple grooved along with their friends to a surprise live performance by KCee, which the bride says was one of the highlights of her day.
For the Rakiya, the bride looked stunning in her two stunning outfits – the first royal blue and red, with her groom also in blue, while her sisters and friends also shone in their star print ankara.
BellaNaija Weddings wishes Japari and Zachary a wonderful life together – filled with joy and blessings.
***
Pre-Wedding Photos
~ Photography by Ashley McCormick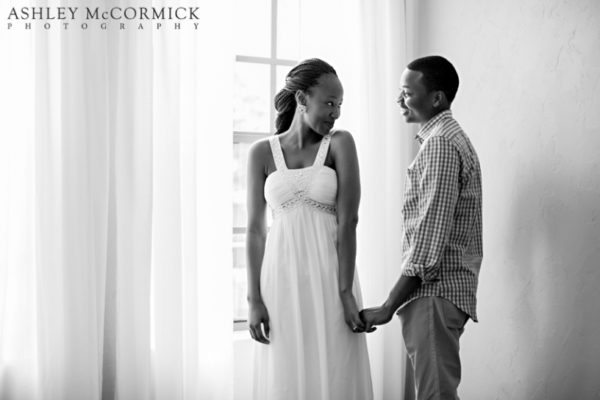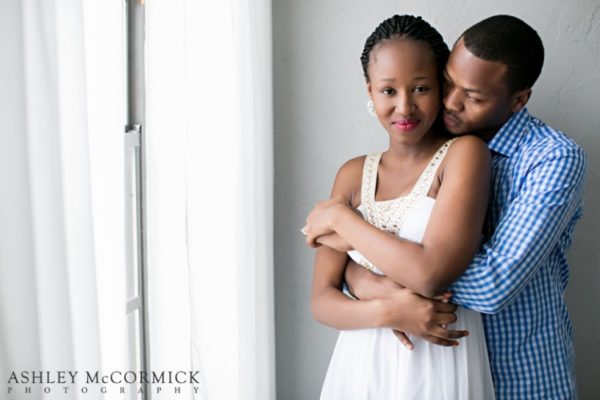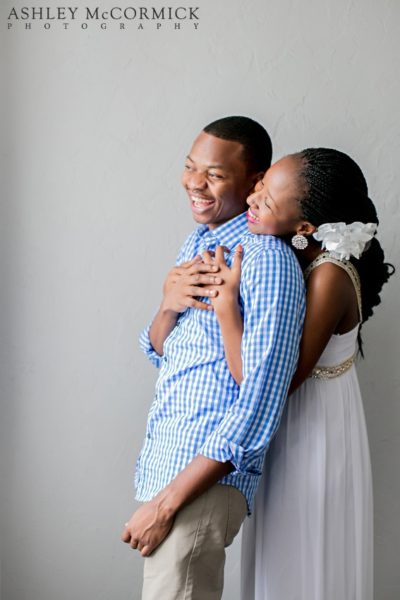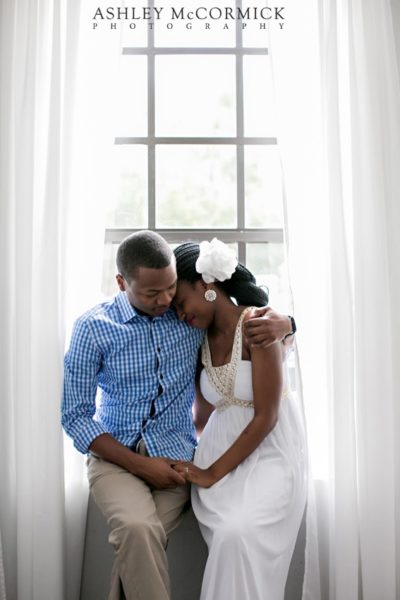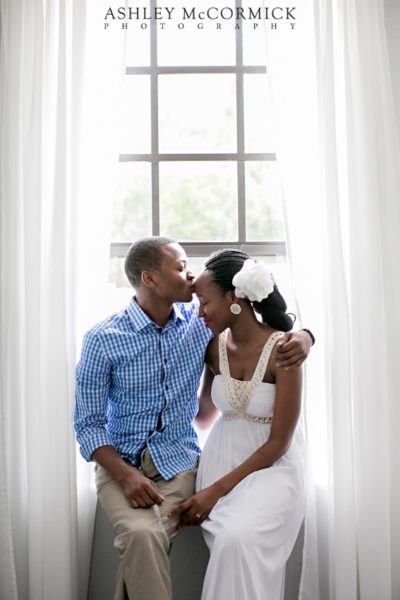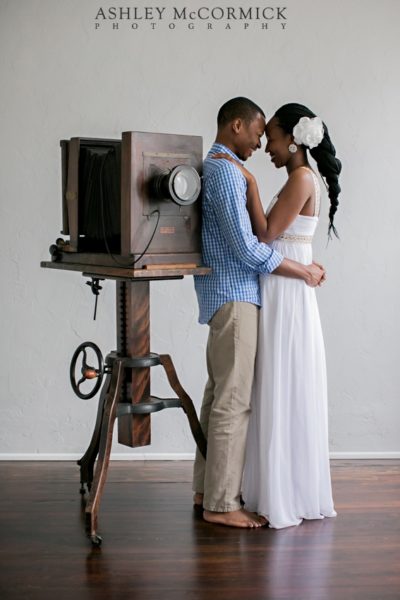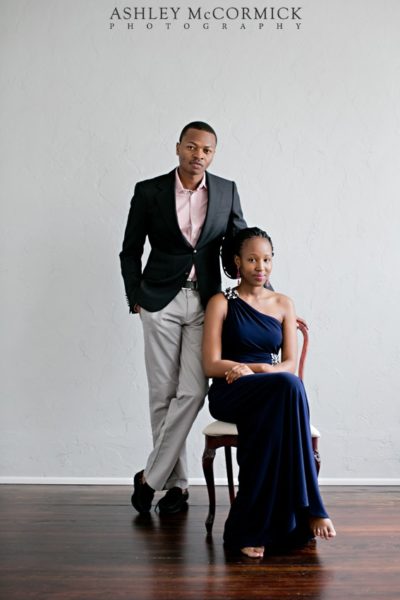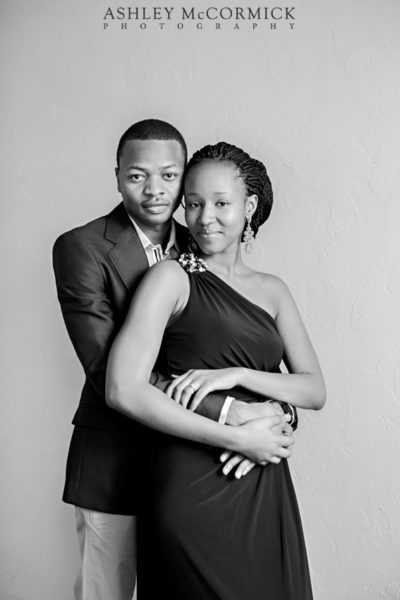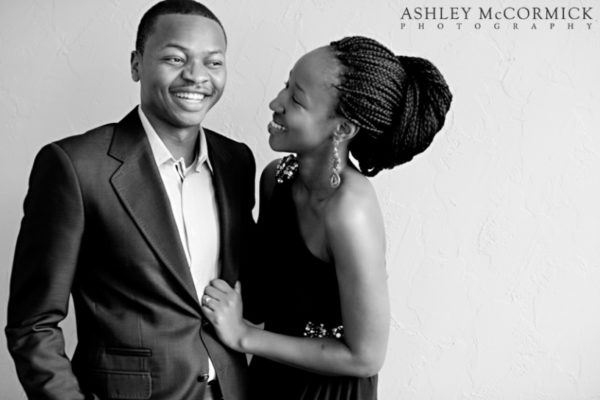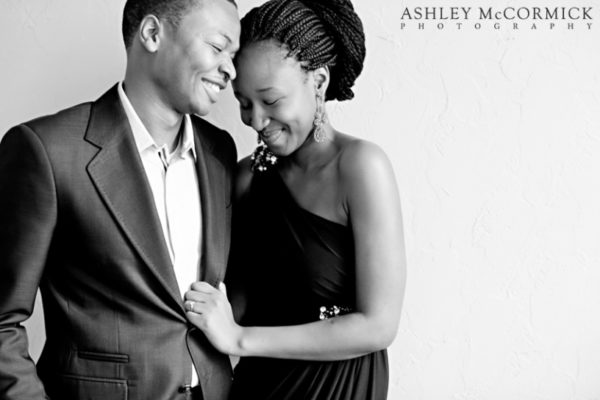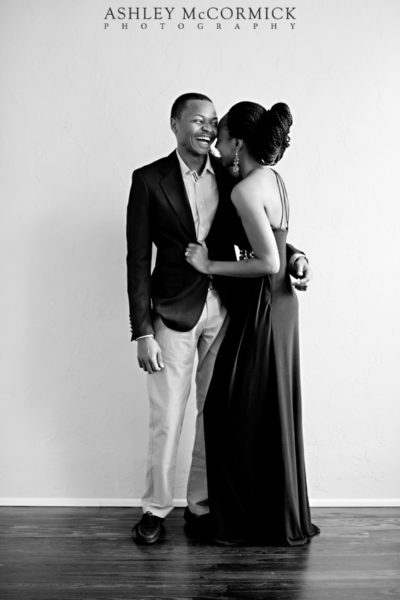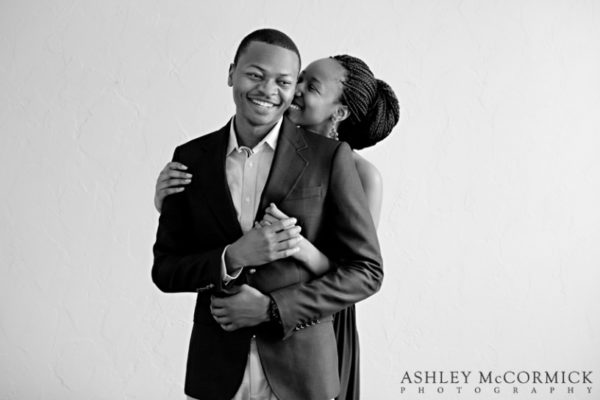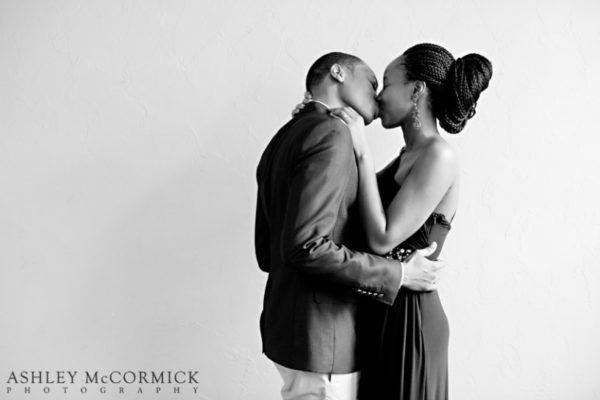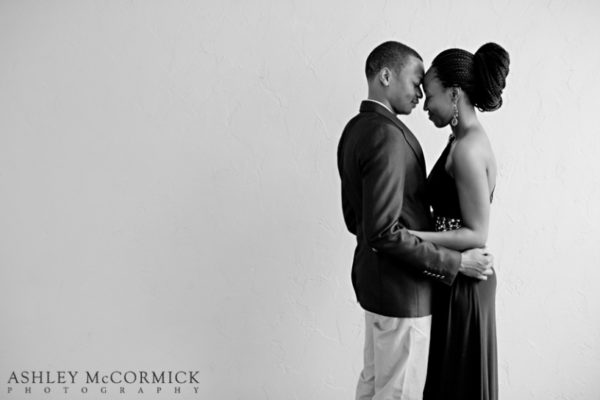 White Wedding
~ Photography: Atunbi
~ Additional Photography: Amina Jibrin
Rakiya Celebration
~ Photography: Amina Jibrin
Hear from the bride Japari about the Rakiya – a Michika/Madagali tradition from Adamawa State
"This was conducted the day after the white wedding. I was blessed by my parents and escorted to the groom's home. My friends assisted me in cooking my first traditional meal and drink for my new family. I served my father-in-law who blessed me and welcomed me to the family with a monetary token. I served my mother-in-law who gave me a new name signifying I was now her daughter. Lastly, but not the least, I served my husband and his friends. My family and friends helped me prepare my home, setting up the kitchen, bedroom, unpacking etc. before they bid their final farewells. It is mostly a women affair. This custom is from the Michika/Madagali area of Adamawa state where my husband and I hail from. We were not as a faithful to the way it should be done traditionally, we took liberties with certain things, for instance, what I wore on the Rakiya day :)"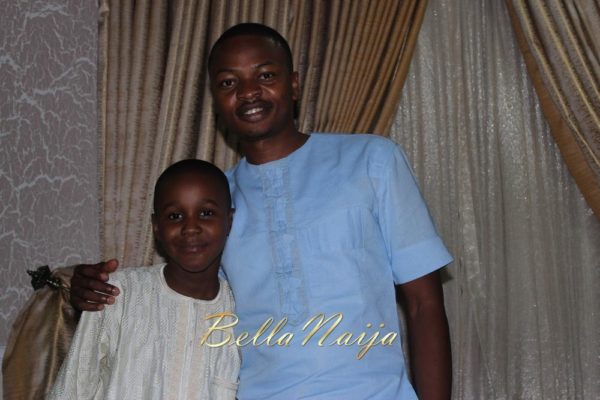 Wedding Details
White Wedding Date: 22nd June 2013
Rakiya Date: 23rd June 2013
Photography
Pre-Wedding Photos: Ashley McCormick Photography – ashleymccormick.com
White Wedding Photos: Atunbi Photography | Email: support (at) theatunbiexperience.com | Phone Number: +442030868151, +2348155559000 | www.theatunbiexperience.com
Rakiya Photos: Amina Jibrin – Instagram
Wedding Attire
Bride and Bridesmaids Makeup: Mamza Beauty – (+234) 8035051501 – instagram.com/mamzabeauty
Hair: Hair by Emeka – (+234) 8034239851
Wedding Dress: White by Vera Wang
Bouquet: Arranged by Bride & Maid of Honor
Groom and Groomsmen Suits: D'Moore Bespoke Apparel – (+234) 8022497511
Bridesmaids Dresses: Karen Mila – (+234) 8091668671
Bride's Rakiya Dress: Debbie's Couture – (+234) 8036468924
Wedding Vendors
Invitations: The Couple
Wedding Programme: Datmaz Press
Decor, Lighting & Flowers: Simply Events et al – (+234) 8033288841
MC: Larrie Peniel
______________________________________________________________________________________
We love weddings as much as you do – get in touch for inquiries, inspiration & more!