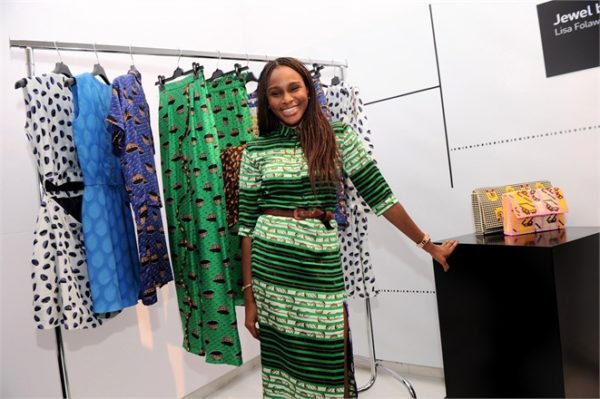 Taking time to scope through African fashion in the busy city of Lagos, Elle.com has featured a list of 7 Nigerian designers that, in their opinion, are to watch out for in the years to come.
Profiling each designer with a brief biography, story behind the brand, years of experience and a link to the full collection, the feature highlights 7 designers that gave stellar showcases at the recently concluded GTBank Lagos Fashion and Design Week 2013.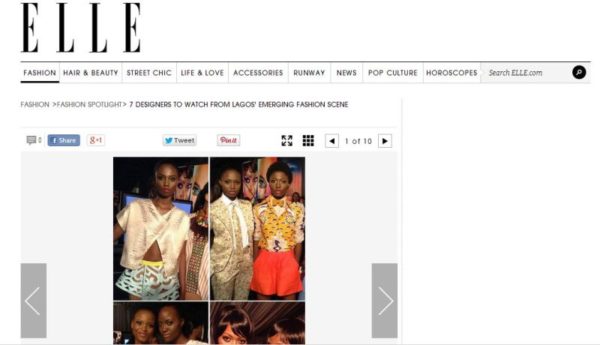 Read an excerpt from the feature below.
Lagos, Nigeria's cultural capital and city of 21 million people, might not be the most obvious site for a runway show, let alone a week devoted to fashion. The city is known for its oil reserves, sure, but fashion? Increasingly, the answer is yes.
Last month, Lagos played host to the 3rd Annual Lagos Fashion and Design Week, a four-day, beachside affair showcasing Nigeria's brightest designers.
Promising collections evoked a certain vividly colorful, Solange Knowles-esque chic. The strongest of the pack are proof that Lagos' fashion industry is getting itself off the ground in a big way.
"The African market as a whole is huge and its potential for retail expansion is endless. Lagos is the hub for commerce and creativity," says Omoyemi Akerele, founder of LFDW and Style House Files, a creative agency focused on African fashion. Akerele has been at the helm of bringing Lagos to the global stage. Says Akerele, "The LFDW platform provides opportunities for both young and established designers."
Check out the list of 7 designers Elle.com selected below.
Maki Oh
Jewel By Lisa
Republic of Foreigner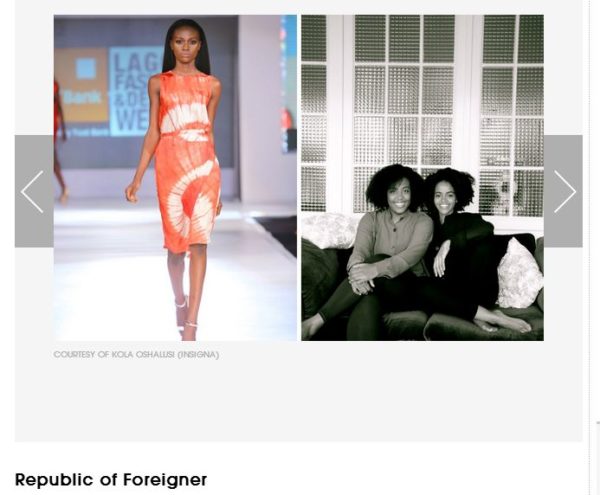 Tsemaye Binitie
Orange Culture
Tiffany Amber
Samson Soboye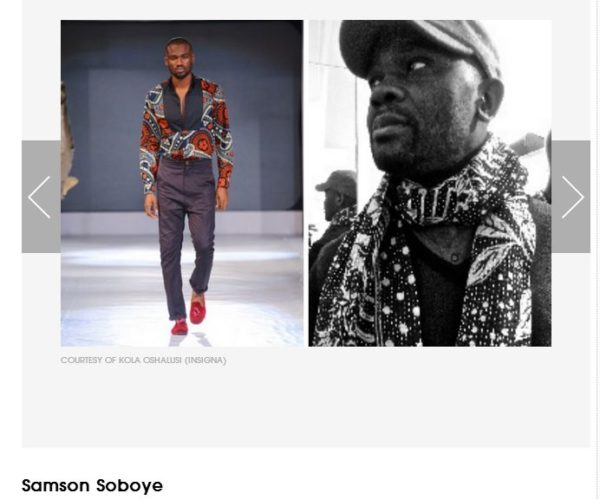 Congratulations to the selected few and we look forward to seeing more amazing collections.
To read the full article, visit www.elle.com.
Photo Credit: www.Elle.com/Kola Oshalusi