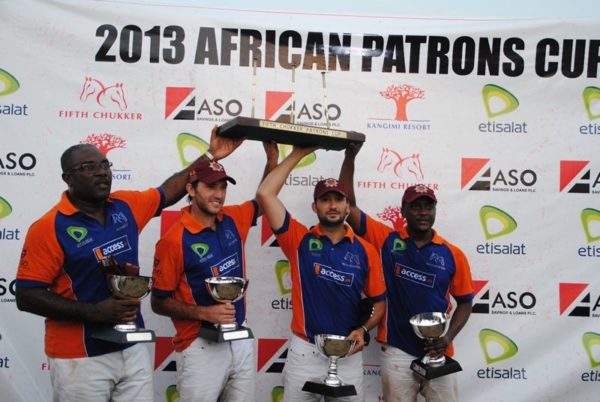 On Sunday, 27th of October the city of Kaduna came alive for the finals for the 2013 African Patron's Cup Polo Tourney sponsored by Etisalat Nigeria. The annual competition which held at the Fifth Chukker Polo and Country Club saw the Fifth Chukker Polo team emerge as winners!
The tournament which swung into action on Wednesday 16th October 2013 attracted Polo lovers from across Nigeria and beyond. The event was graced by enthusiasts from Kano, Katsina, Abuja, Lagos, Port Harcourt including Nigeria's most experienced Polo player, Duwale Baba and internationally – South Africa, Argentina, Spain, Italy and representatives from the Hurlingham Polo Club, UK.
Director, Government and Regulatory Affairs, Etisalat Nigeria, Ibrahim Dikko explained at the grand finale of the tournament that Etisalat was a major sponsor of this years' game because of the interest Nigerians have shown in the game. "We decided to partner with the organizers of the event for the 2nd year running as part of our sports development initiatives. Etisalat is involved in a number of events as part of our corporate social responsibility, as part of giving back to the people while encouraging sporting activities in Nigeria."
Check out photos from the event.
______________________________________________________________________________________
Sponsored Content