All roads lead to Port Harcourt River State for the Future Awards Africa 2013 this Friday 20th December 2013 where Africa's biggest youth event will hold.
The event kicked off a week of celebration with honoring its #Best100 at an event hosted by President Goodluck Jonathan in the State House, Abuja. The winners across 15 categories and Young Person of the Year – The Africa Prize will be announced this weekend.
"We are excited to see who will be chosen as the ultimate role model for young Nigerians this year," says Chude Jideonwo, executive director of The Future Project. "We have an elite list across the continent, and all of them are winners. We look forward to an inspiring evening in Port Harcourt."
Past winners include NASA scholar Tosin Otitoju (2006), makeup entrepreneur Tara Fela-Durotoye (2007), author Chimamanda Ngozi Adichie (2008), musician D'banj (2009), scientist Ify Aniebo (2010), agriculture entrepreneur Nnaemeka Ikegwuonu (2011) and investigative journalist Idris Akinbanjo (2012).
Nominees for The Future Awards Africa Young Person of the Year 2013 are:
Kariuki Gathitu – Kenya (27)
Foglabenchi Lily Haritu – Cameroon (27)
Peter and Paul Okoye – Nigeria (31)
Ludwick Marishane – South Africa (22)
William Kamkwamba – Malawi (25)
Ashish J. Thakkar – Uganda (32)
Saran Kaba Jones – Liberia (31)
Moctar Dembélé – Burkina Faso (22)
Grace Ihejiamaizu – Nigeria (22)
Patrick Ngowi – Tanzania (28)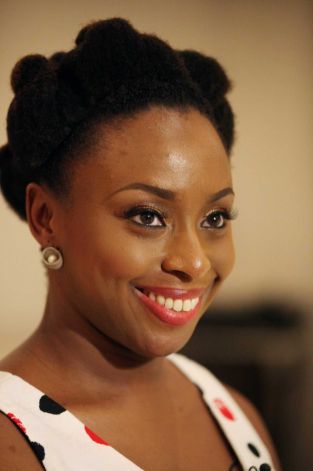 The awards are hosted by the Rivers State Government and held in partnership with Microsoft, the British Council, the Federal Ministry of Youth Development, Access Bank and the Tony Elumelu Foundation. Microsoft will also be launching its jobs and employability portal, Aiki.ng at the awards.
For more information, visit www.thefutureafrica.com/awards. The official hashtag for the event is #TFAA2013.
See the full nominee list below:
The Future Awards Africa Prize in Advocacy & Activism
Orode Uduaghan-Okpu (24)
Tobore Oro Edema (24)
Maryam Augie (28)
The Future Awards Africa Prize in Science & Technology
Chikezie Nwaoha (29)
Yewande Akinola (28)
Hugo Obi (32)
The Future Awards Africa Prize in Community Action
Dr. Okeke Kanayo (30)
Monica Onuoha (30)
Ife Adebayo (30)
The Future Awards Africa Prize in New Media
Kingsley Ezeani (23)
Ediong Umoh (26)
John Obidi (27)
The Future Awards Africa Prize in Entertainment Talent
Ice Prince (28)
OC Ukeje (32)
Omawumi (31)
Young Media Entrepreneur of the Year Award (In Partnership with the British Council)
Uche Pedro
Lydia Sobogun
Kenneth Gyang
Olawale Adetula
Kemi Adetiba
The Future Awards Africa Prize in Journalism
Monica Mark (29)
Toyosi Ogunseye (29)
Ben Ezeamalu (30)
The Tony O. Elumelu Prize in Business
Saheed Jumar (28)
Melody Okwuazu (22)
Nonyelum Ibeh (27)
The Future Awards Africa Prize in Public Service
Dr. Adanna Chukwuma (31)
Joycee Awojoodu (27)
Ekong Ekong Imona (32)
The Future Awards Africa Prize in Professional Service
Osita Abana (28)
Adim Isiakpona (28)
Kayode Temenu (29)
The Future Awards Africa Prize in Agriculture
Olawale Isaiah Ojo (24)
Precious Peter Nweke (31)
Abraham Ojoh (22)
The Future Awards Prize in Fashion & Style
Vera Akporeha (23)
Yomi Makun (27)
Aisha Bello (24)
The Future Awards Africa Prize in Arts & Culture
Njideka Akunyili (30)
Anthony Anth Ezeokoye (30)
Kenneth Gyang (27)
The Future Awards Africa Prize in Enterprise Support
Isoken Ogiewonyi (26) and Wonuola Odunsi (29)
Chibuike Aguene (30)
Ayodeji Adewunmi (29), Opeyemi Awoyemi (25), and Olalekan Olude (29)
The Future Awards Africa Prize in Education
Gossy Ukanwoke (25)
Olufunbi Falayi (27)
Otto Orondaam (26)
About The Future Awards Africa
In seven years, The Future Awards Africa has produced over 120 winners and 1,200 nominees across the world. Our mission at The Future Awards Africa is to inspire leadership and build enterprise. With its umbrella The Future Project, it has been in the forefront of inspiring a new generation of leaders/leadership and entrepreneurs for Nigeria, working with the Africa Union, the US Government, the British Council, the Ministry of Youth Development, the Nigerian Presidency amongst other organs. Winners of the awards over the years include: D'banj, Don Jazzy, Mercy Johnson, Tolu Ogunlesi, Banky W, Seyi Law, Bridget Awosika, Ify Aniebo, Debola Lewis,Matse, Jesse Jagz, M.I, LindaIkeji, Toolz, Cobhams Asuquo, Onye Obanatu, Lamide Akintobi, Mosumola Umoru, Toyosi Akerele, Funke Akindele, Uche Nnaji, Banke Meshida-Lawal, Chimamanda Ngozi Adiche and others.
About Red Media Africa
Red Media Africa is a PR & Communication firm under the parent company, RED. An innovative media company focused on Africa, RED's vision is to excite and empower an evolving generation through the media¹s limitless possibilities. Built across tools and platforms, its Communication Division holds Red Media, Red Marketing and Red Media-SME Support; and its Content Division holds the Y! brands, including Y! TV, Y! TV, Y! Magazine, YNaija.com, Teen Y!, TeenYNaija.com, Y! 2015, YNaija2015.com and the Y! Annual Black Ball/Y! 100Most Influential List. It also anchors a development firm, The Future Project Africa, which presents Africa¹s leading youth platform, The Future Awards Africa, and other projects including the Nigeria Symposium for Young & Emerging Leaders and The Future Enterprise Support Scheme.
______________________________________________________________________________________
BellaNaija.com is a media partner with The Future Awards Africa 2013