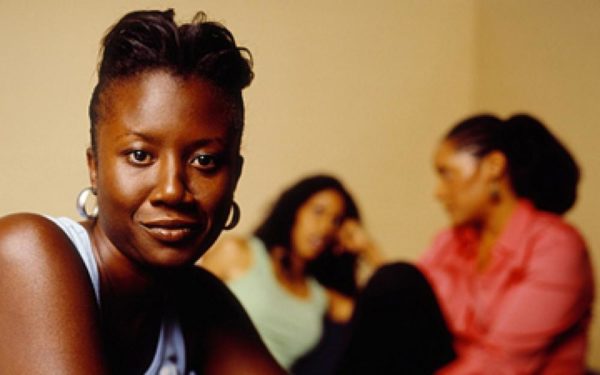 There was a recent study conducted across schools in the UK which indicated that students in single-sex schools do not necessarily perform better just because they have no access to the opposite sex. The initial theory was that by placing your child in a single-sex school, they would focus more. They would not need to think about going to parties, dating, or distracting themselves with thoughts about the guy or girl sitting next to them in class. Boy, wasn't that a far cry from reality.
I was a child who was put in a single-sex school for her A – Levels. It was an amazing boarding school with huge grounds, a lot of support from teachers and far, far, far away from boys. But how much good did that do? Let me tell you a little short story.
We never really used to think about boys, not unless we had a pizza delivery. The delivery man from Papa John's would casually walk towards the boarding house door. His unsuspecting mind never considered that he was about to walk into Crazyville. We would chatter amongst ourselves about how cute he was, how tight his bum was or about the six pack that was hiding beneath his shirt. We would open the door enthusiastically, take the pizza and then flirtatiously say, "Thank you!"
We never really used to think about boys until we would have dinner and we would drool over the new catering staff serving us rice and peas. We would bend over the counter to explain how we wanted broccoli, not the carrots that were mixed in the same bowl. This same guy got so much attention from the ladies that after his first week, he no longer was present at the canteen. Who knows whatever happened to him.
We never really used to think about boys, until we were in P.E. class and our P.E. teacher would utter the words, "Are you ready!" Although he stated that in relation to track and field, we still fantasized that he was talking about us, and our lives together. How we would travel the world, help orphans in Timbuktu and save endangered lions in the Sahara.
We never really used to think about boys, until a property surveyor visited our school and we were all relaxing having a coffee break. Seeing him arrive in his flashy car caused such a stir. I have never seen the two most uncooperative year groups ever, work together with such vigour. All the girls ran to the window to spy on their prey. They could not contain themselves because a few seconds after witnessing his smile, the girls screamed, winked and hollered at him whilst waving frantically. Some girls decided to go the extra mile by pushing their legs through the gaps in the window flapping their fibula at him.
As the story demonstrates, it isn't that we never thought about boys, that was all some of us could ever think about, only because we didn't have easy access to them. Counter intuitive won't you say?
But with every rule there is an exception. I have always been a focused child; boys being present or not didn't usually upset me, neither did it ever affect my school performance. I was just placed in a new world with over competitive girls, all wanting to over impress and academically squash anyone in their path. This would have happened anyway if boys were around, just that we would spend some of our time insulting their juvenile behaviour.
So what is the bottom line? Co-Ed schools are just the will and the way.
Share some of your experiences of Co-Ed schools and if you agree that they are counter-intuitive. What do you think of the subject?
*Some aspects of this article have been exaggerated for entertainment purposes.
Photo Credit: ebony.com
______________________________________________________________________________________________________
Georgette Monnou was born in Lagos, Nigeria and has lived in various countries since then. She is in the final year of her Law degree in the UK. She updates her two blogs regularly, which are inspired by her passion for Nigeria and life itself.http://theunspokenwords93.blogspot.co.uk/ and http://wordsanddesigns.wordpress.com/.