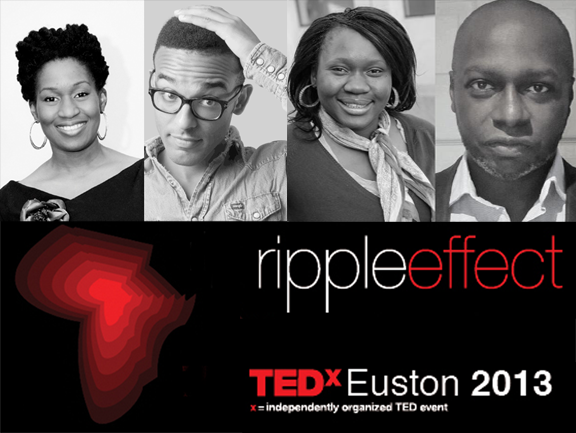 All day yesterday, Twitter was buzzing with tweets from TEDxEuston 2013 which took place in London. As the messages came, we knew that there is truly hope for Nigeria and Africa at large.
TEDxEuston is organised by an all-volunteer team of African professionals. The goal of TEDxEuston is to share ideas and inspiration for a new age of African leaders – usually with an audience of Africans who are committed to engaging in a meaningful way with Africa.
We're truly a blessed continent. The wealth of wisdom and potential that lies in our diversity can not be understated.
Hosted by media expert, Funmi Iyanda. The session had inspiring people like Pascal Dozie, Ngozi Okonjo-Iweala, Redi Tlhabi, Herman Mashaba, Fred Swaniker, Sada Mire, Vuyiseka Dubula, Nkwo Onwuka and Wanuri Kahiu.
The ripple effect starts with us.
The talk actually starts from 7.53 so just drag your cursor over there and start.