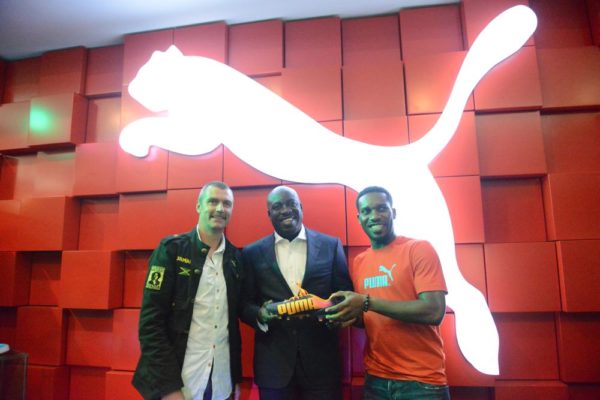 Internationally renowned sports brand PUMA is expanding its presence in Africa with the opening of a new store in Lagos, at The Palms Shopping mall in Lekki on Wednesday 27th November 2013.
For its market entry, PUMA partnered with Persians Retail (the retail division of Persians Group, owners and developer of The Palms Shopping Mall).
Björn Gulden, CEO of PUMA, said "The opening of our first PUMA Store in Nigeria marks an important step in the African success story of our brand, strengthening our presence in a major emerging market. Given Nigeria's fast market growth, we look forward to continuing our expansion there with Persianas as a partner."
Persianas Chairman Tayo Amusan said "PUMA's partnership with Persianas demonstrates a long-term commitment to developing the brand in Nigeria through retail expansion in Lagos and beyond. We are delighted to have such a powerful sports brand as part of our Nigerian retail portfolio."
Tapping into Nigeria's fervent passion for football, also as a lifestyle culture, PUMA collaborated with former world-class player Jay Jay Okocha as a brand ambassador for its store opening event in Lagos. The Brazilian themed event kicked off with Capoeira dancers, Salsa performances and unique interpretations by SPAN artists.
PUMA's market expansion is supported by strong ties the brand has built with Africa over many years: Being the partner of eight African football federations, PUMA has been one of the continent's leading sponsor for a long time.
The Honorable Minister of Sports, Alhaji Bolaji Abdullahi and the Lagos State Commissioner of Sports, Enitan Oshodi were present to commemorate the opening of Puma's first store in Nigeria, among many other distinguished guests.
______________________________________________________________________________________
Sponsored Content