We like what we see.
Secret Room is a new film starring OC Ukeje, Jide Kosoko, Lilian Esoro, Linda Ejiofor and Monique Samuel. The thrilling horror flick was shot in Iseyin, Oyo in July 2013.
The movie is centered around a young couple who set out to uncover the secret that was locked away by the lady's father in a far away land.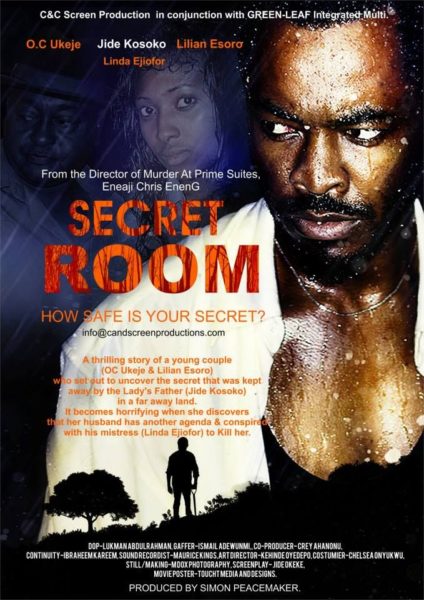 Watch the Trailer!
Credits
Director: Eneaji Chris Eneng
Producer: Simon Peacemaker
Co-Producer: Crey Ahanonu
Script: Jide Okeke