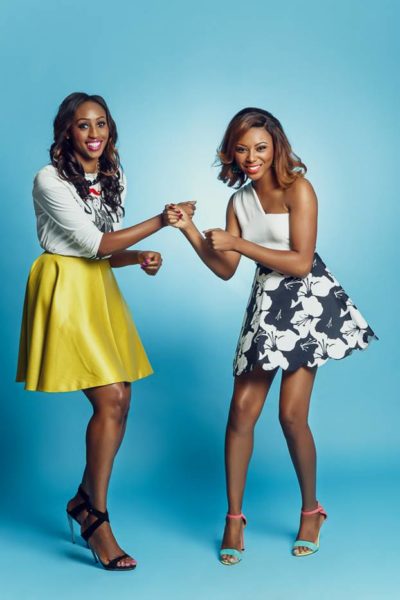 Introducing the next big radio show hosts to hit the air waves.
On an all new lifestyle show – "Baileys Boutique" Radio Show, Celebrity Stylist & Owner of the VaneStyle Showroom, Veronica Ebie-Odeka and TV Personality Stephanie Coker will be giving you all the juicy scoop and trending topics from what women talk about to fashion and lifestyle.
The show created by Baileys Irish Cream, is aimed at shining light on women, fashion and lifestyle and judging from the fab promo shots, we are sure you can look forward to a great time with hosts, Veronica & Stephanie.
The show is to air every Friday by 8PM on Cool FM 96.9, but for now check out the fun shots below.