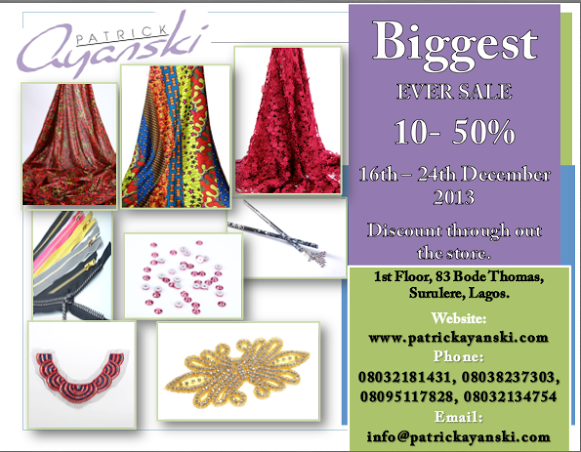 Do you love fabrics and wish to buy? Then the Patrick Ayanski Sale is what you need to attend.
Come shop for Chiffon Ankara, Silk Ankara, Lace Ankara, Jersey Ankara, Organza Ankara, Sequin Ankara, Guipure, Zip, Crystal, Trims and other fabrics to make your holidays a stylish one.
The sale is on from now until Tuesday 24th December 2013.
For more information please call 08032181431 or 08095117828 or 08038237303 | Visit their website www.patrickayanski.com | Send them an email at [email protected] | Follow them on Twitter @patrickayanski
_______________________________________________________________________________________
Sponsored Content