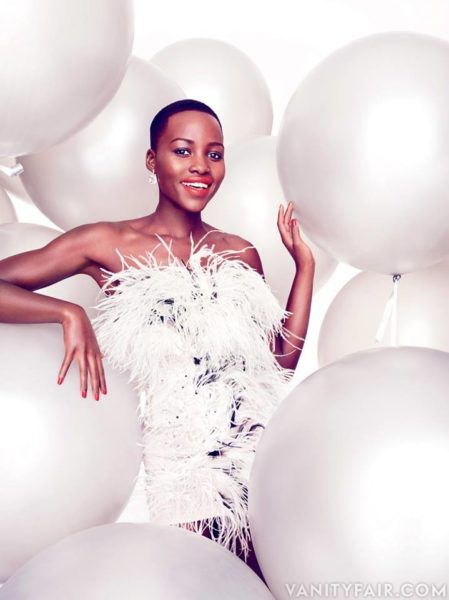 There's no denying Lupita Nyong'o's Vanity Fair Magazine shoot is stunning.
But the magazine has come under fire by fans of the Hollywood starlet who claim that her normal dark caramel skin is far more lighter than it is.
The shoot was for the American publication's March 2014 issue for its Vanities Section.
Read a few of the reactions!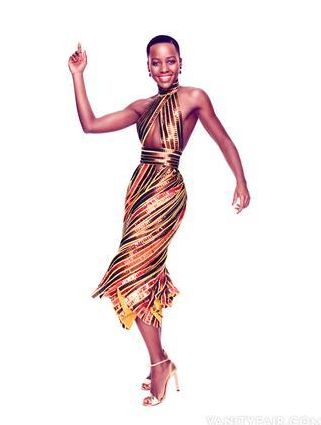 No thanks, you've ruined her image with the white washing. Flash, photoshop, whatever. Leave it to yall. @VanityFair @ReignOfApril #Vanity

— Cacy Ramon Forgenie (@boudicon) January 15, 2014
@VanityFair @Lupita_Nyongo So why did u, Vanity fair, lighten her skin so dramatically. — Binyavanga Wainaina (@BinyavangaW) January 17, 2014
"@VanityFair: The stunning @Lupita_Nyongo did you lighten her skin? http://t.co/BzaLumZobI pic.twitter.com/MyrnO1otqh" — Renee Kelly PR Girl (@ReneeKellyGirl) January 15, 2014
Ok, for those of you still not convinced: "one's at a function, the other's a photo shoot!" Tell me again. pic.twitter.com/M8aRz1KJAi

— April (@ReignOfApril) January 15, 2014