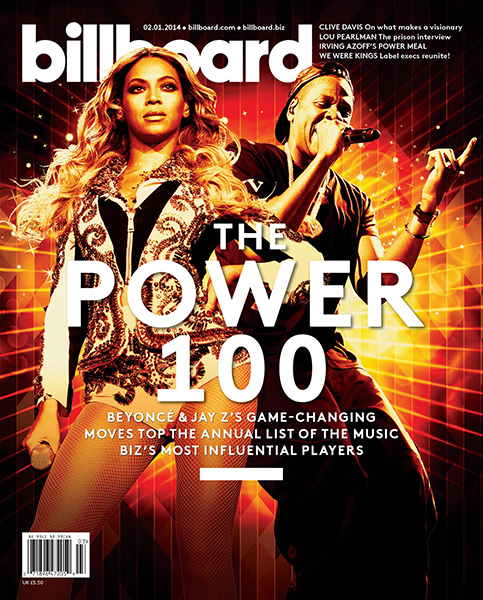 Err…who did y'all think it was going to be?
Jay-Z and Beyoncé take the number 1 slot on the 2014 Billboard Power 100 list. The music publication made the announcement today Friday 24th January 2014.
People on the list were able "to reshape the world around you according to your vision" according to the magazine.
Billboard says the power couple changed the game with the release of their albums in 2013. Jay-Z's Magna Carta…Holy Grail with Samsung and Beyoncé visual album – BEYONCE released on iTunes.
Hova and Queen Bey will also be performing at the 2014 Grammy Awards on Sunday night.
Also on the list are Justin Bieber's manager Scooter Braun on the 33rd spot, Antonio "L.A" Reid in the 56th spot, Simon Cowell at 58 and Ryan Seacrest at 62.
The Carters keep winning.