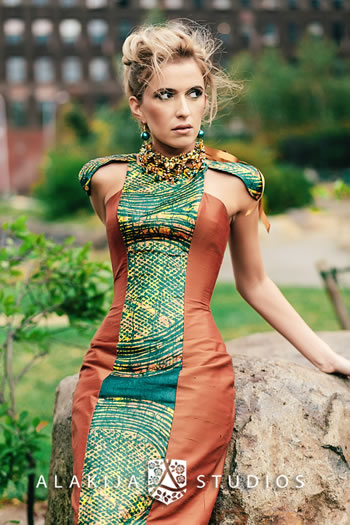 Hey BN Stylistas! It's a great Monday morning and we have got some fab fashion for you.
We usually see bridal and evening wear collections from Kosibah, but now the Nigerian design label owned by Yemi Osunkoya is giving us something special with its "Cherish" collection.
The collection's pieces have a Yoruba theme with each piece named Abike, Aduke, Ajoke, Ronke and Tinuke respectively. The brand has created this collection with a theme of luxury, femininity and structure for the confident and feminine woman.
We can't wait to find out which one of our favourite style stars will be rocking the pieces soon.
Check out the collection below.
Photo Credit:
Photography: Alakija Studios
Makeup Artist (1): Olusayo Olayinka (SHADES BY SHAYO Makeup Artistry) 
Makeup Artist (2): Ayodele Alakija
Hair: Katelyn McGinn.
Models: Alanna Olinge, Carley Beck and Diana Alexious
For more information on the brand, please visit www.kosibah.co.uk or email [email protected]