"Baby where are you? I am all dressed up for our day out"
"Err…I can't make it, I am voting for my desired president"
"WHAT?"
Let's hope a lot of the conversations on Valentine's Day – Friday 14th February 2014, won't go like that.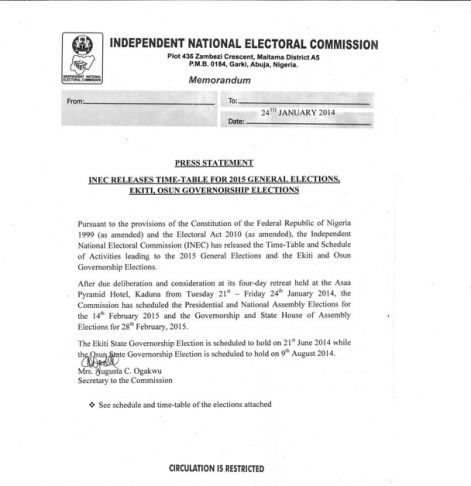 According to the timetable for the 2015 general elections released by The Independent National Electoral Commission (INEC), Nigerians will elect their president on February 14, 2015.
Voting for members of the national legislature will also take place on Lovers' Day!
Elections for governors and members of the 36 state houses of assembly is scheduled for February 28, 2015.
Will you cancel your plans for the election?