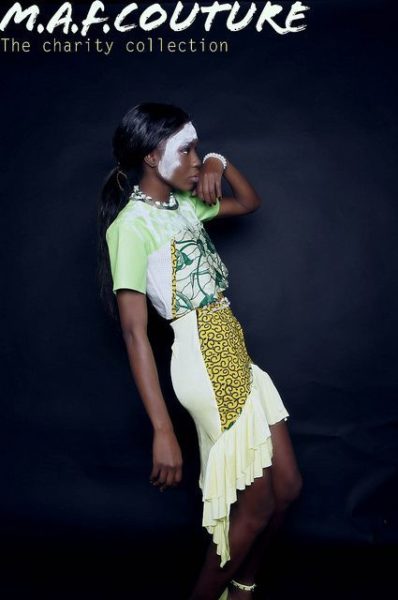 From the design label that brought you the colourful fashion editorial in Zen magazine's May 2013 issue, M.A.F Couture presents their Charity collection named "Everything for the Kids".
The design label's creative director Mary Tataw Eyere, has teamed up with a Dutch based charity organisation that help orphans in Bali, Cameroon get education – Foundation Maflo. The collection has been dedicated to helping solve the issue of lack of education due to no funds in Cameroon. The money realized from it would be invested in to the foundation.
According to Mary when speaking on the cause, "For the seventy children currently on Maflo's list an average amount of 50 euros per child per year is needed".
The collection is filled with bold and bright colours, chunky jewelry and unique styles. Check on it.
Photo Credits:
Photography: Erickson of Picture This Design & Photography
Designer: M.A.F.COUTURE (Mary Tataw E)
Makeup Artist/Hairstylist: Mary Tataw Eyere
Models: Miguelina Mota, Maja Apinsa, Shanice Doekhi, Shenny Cijntje, Maybelline Victoria