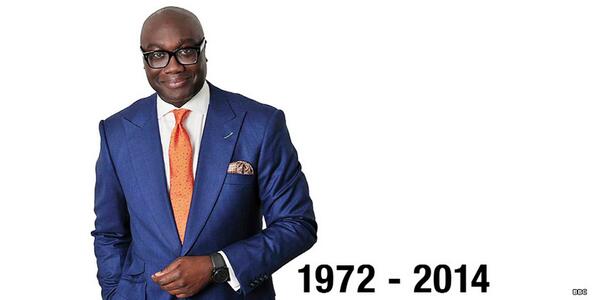 The sad passing away of BBC's Komla Dumor has been very emotional for thousands of people. Asides being a broadcaster, Komla also accepted the role of a judge in the ongoing Afrinolly Short Film Competition. The team has written a short tribute to Komla. They have also announced that the announcement of the list of winners for the competition will be postponed, in honour of Komla Dumor.
***
A powerful storyteller with a very unique voice, BBC's Komla Dumor represented the best of African broadcasters. We join the world in mourning one of Africa's illustrious sons, a true gentleman, a man of foresight and a consummate professional who is passionate about anything that will further the progress of our continent; Africa, especially her youths.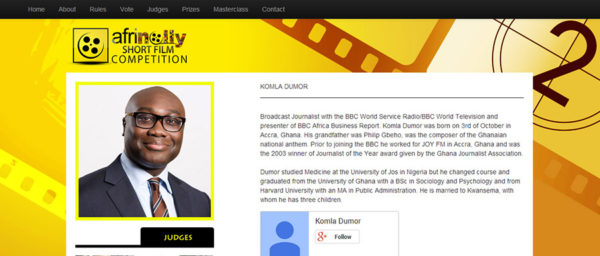 Komla accepted to be a judge on the Afrinolly Short Film Competition without even getting to meet any member of the Afrinolly Team in person just because he was excited about what it means to African Filmmakers; that is the kind of person he is. As a judge, Komla was instrumental in selecting the finalists, in his words "Guys, I have finished reviewing the films and I must say all of them deserve commendation for the effort. Bringing it down to ten was difficult".
We are awed by your simplicity, challenged by your vision to accurately tell African stories. We will miss your friendship, encouragement and support. Though we would have loved to have you around for years to come and especially for the closing ceremony of the Afrinolly Short Film Competition but God knows best. We will always carry you in our hearts.
Our condolences go to his family, friends, colleagues at the BBC and the people of Ghana who have lost a husband, father, brother, friend, mentor and son. Our prayers go to all who would miss this great son of Africa.
Adieu Komla! Rest In Peace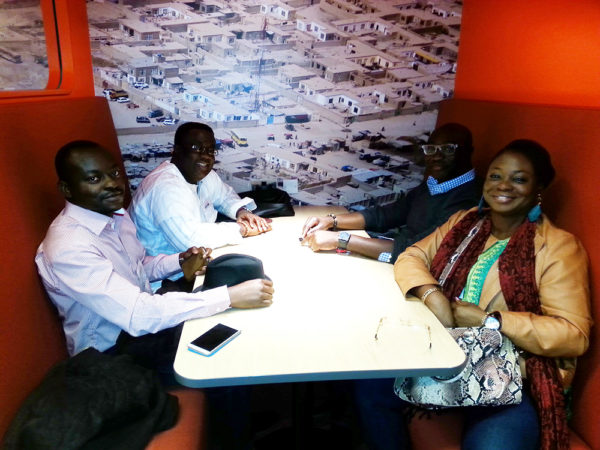 In honour of Komla Dumor, Afrinolly hereby postponse the scheduled announcement of winners in the Afrinolly Short Film Competition Season 2 to Thursday 23rd January 2014.