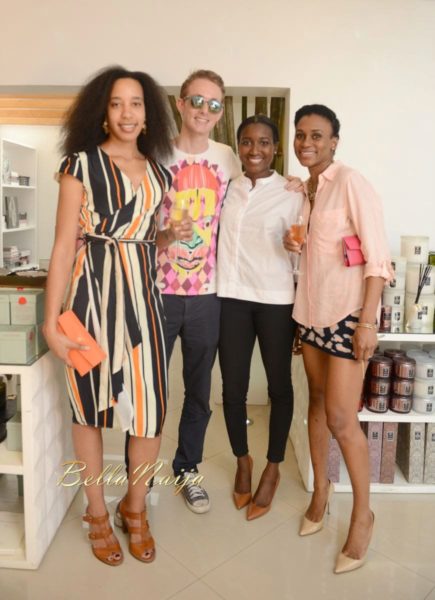 For Valentine's 2014, Lagos based luxury retail store Temple Muse invited guests to take a journey through a "Love Safari", an exotic and vibrant display of new spring 2014 collections.
They include pieces from favourites including Tiffany Amber, Lanre Da Silva Ajayi, Iconic Invanity and Ituen Basi.
At the event, new brands including Lazul resortwear as well as rich fragrances from Agralia, Lolita Lorenzo jewelry, and vivid tribal ready to wear pieces from Clover Canyon.
Guests sipped on refreshing glasses of Moet & Chandon. The champagne brand supported the chic gathering where Lagos fashionistas and style watchers stepped out in style.
The Moet Nectar Rose Leopard Methusaleh was also launched on that day.
Check out photos!
Photo Credit: Madbursts