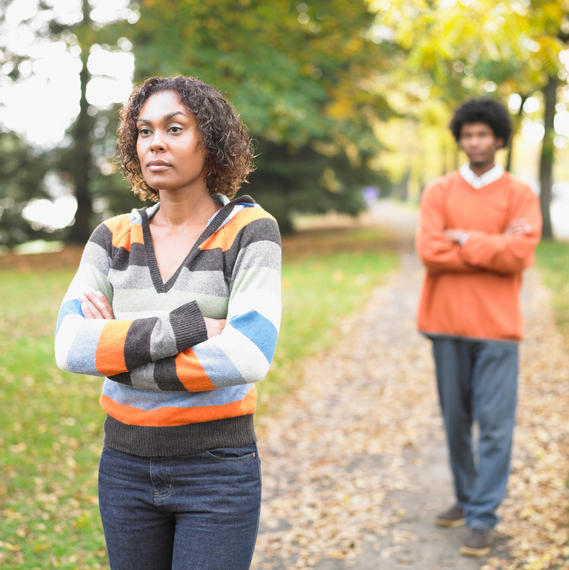 It was my week off uni after two weeks of back to back 9-5 lectures, and you really get to appreciate every time off the university environment at Masters level. Although, I had quite a bit of work to get through, a sister decided to catch up on some series in the absence of motivation. So, I kicked off with Breaking Bad and the new BET series 'Being Mary Jane'. Being Mary Jane caught my attention because it had a dynamic twist. It was centered on the life of a single, successful black woman who was 'in love' with a certain married man. Quite interesting and relatable, I thought to myself… At least, it's better than the unrealistic plot of single ladies… So, I became hooked!
As I kept watching, there was a particular scene in which Mary Jane's brother told her off for dating a married man, and she replied and I quote 'He said he loves me, and I believe him'. This statement shook me; I even had to post a video of it on my Instagram. In fact, she chatted so much nonsense in that scene, I actually began to feel sorry for her… And the sad thing is, this is the reality for some women.
You see, Mary Jane just like Olivia Pope does not fall into the usual stereotypical image of a 'side-chick'. She comes off as a strong, confident, intelligent and educated lady but these qualities were not even strong enough to save her from the shackles of 'sweet-mouth' and 'fine boy for nothing' men. Indeed, mind games are very real! I started wondering how it feels to be the other woman and yet still be somewhat comfortable and hopeful? Is it that people get so caught up and live in denial? Or they are very optimistic that the homeboy in question would leave their families for them? Could it be an unfortunate case of 'true love'? This gets interesting as I look back on the plot of Chiamanda's Americanah. Ifemelu was Obinze's 'side-chick' for a bit, and they camouflaged the situation under the pretense of being one another's 'first love'. And it actually worked out in her favour as Obinze later left his wife to be with her. That was kind of bitter-sweet for me as I tried to imagine how his wife would have felt about the situation.
This 'side-chick' phenomenon is not uncommon in our society today and it makes me worried for most women. Is it the shortage of men? Is it that people feel they won't find better? Or perhaps being with someone is better than being alone. Being Mary Jane also touched on the issue of love sharing a similarity with drug addiction which unfortunately is true. The same part of the brain responsible for drug addiction is also found to be active when someone is in love. Suffice to say; when you fall in love with someone else's man you have entered some serious 'gbese' (trouble). Evolution does not favour us either; Charles Darwin had clearly stated that life is a battle of 'survival of the fittest'. Basically, we are all in competition for the limited resources in life and only those with the strongest abilities DO survive. That explains a lot about the unnecessary shenanigans we women put ourselves through.. Chic A is constantly trying to out-do Chic B. Regardless, we can definitely do better! There is no point smiling at the expense of someone else's pain.
I really worry for the generation of women we have now and the ones coming behind us because the truth is, majority of us make bad decisions.. Very bad decisions and yet scream fire and brimstone when its consequences surface. Therefore with the little knowledge I have, I try to inspire and encourage my fellow sisters about who they are. This is for someone out there, you are totally worthy of every love, attention, and affection as number one. Being a 'side-chick' is extremely damaging to the psyche, and I believe even if all else fails it still shouldn't be an option.
Perhaps you are on that route, you need to pull out and find YOU! It is not my place to be the judge, so share your stories let us talk about 'Being Mary Jane'. You never know, your experience could save a life.
**Editor's note: In February 2012 BellaNaija published a feature titled "The Other Woman… Loving The Man and His Ring". It was written by a BN reader who shared the perspective from the other side. {Click here to read}
Photo Credit: dotheknowledge.com
__________________________________________________________________________________________
Oluwabusola Adedire is a graduate of Medical and Pharmacological Sciences, an enthusiast on social issues, and loves to inspire people about life, God and Love. Find her on Instagram @hrh_oluwabusola and on Twitter @HRH_oluwabussie