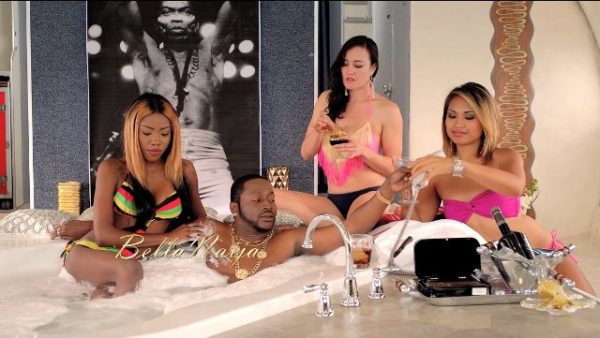 Olu Maintain is BACK!
The Nigerian music star is set to release his most expensive music video yet for his single – Enough Efizzi.
In a few behind the scenes photos released to BN Music, we can see the musician in a Jacuzzi surrounded by a few exotic ladies in bikinis, all in a private plane.
A rep for Olu says it will be the most "luxurious" music video ever shot by a Nigerian artiste.
Olu Maintain has also signed a worldwide distribution deal with Dej Jam Recordings in his quest to make his music more accessible in every part of the world.
The video will premiere on Monday 10th February 2014.
Check it out!