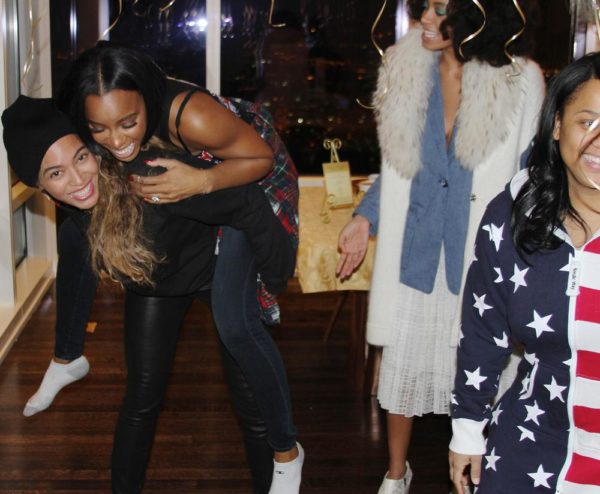 Happy belated birthday Kelly Rowland.
On Tuesday 11th February 2014, the American music superstar turned 33 years old.
Her Destiny's Child band mate and best friend Beyoncé threw a private bash for her in New York City. In the sweet snaps shared by Queen Bey via her Tumblr page, it was a "Liquid Gold Fondue Party".
Both stars casually dressed, are seen goofing around and playing, Bey even gave Kelly a piggyback. Solange Knowles  as well as selected friends were also at the party.
They all ate from a delicious menu which includes chicken breast, filet mignon, crab ravioli, and tempura with the sauces creole mustard, teriyaki, horseradish cream and coconut curry.
Earlier in the day, Kelly was seen keeping her hot bod in shape by joining a Zumba Fitness flash mob.

Photo Credit: iam.beyonce.com | Getty Images